Celebrity Culinary Panel Shares Industry Wisdom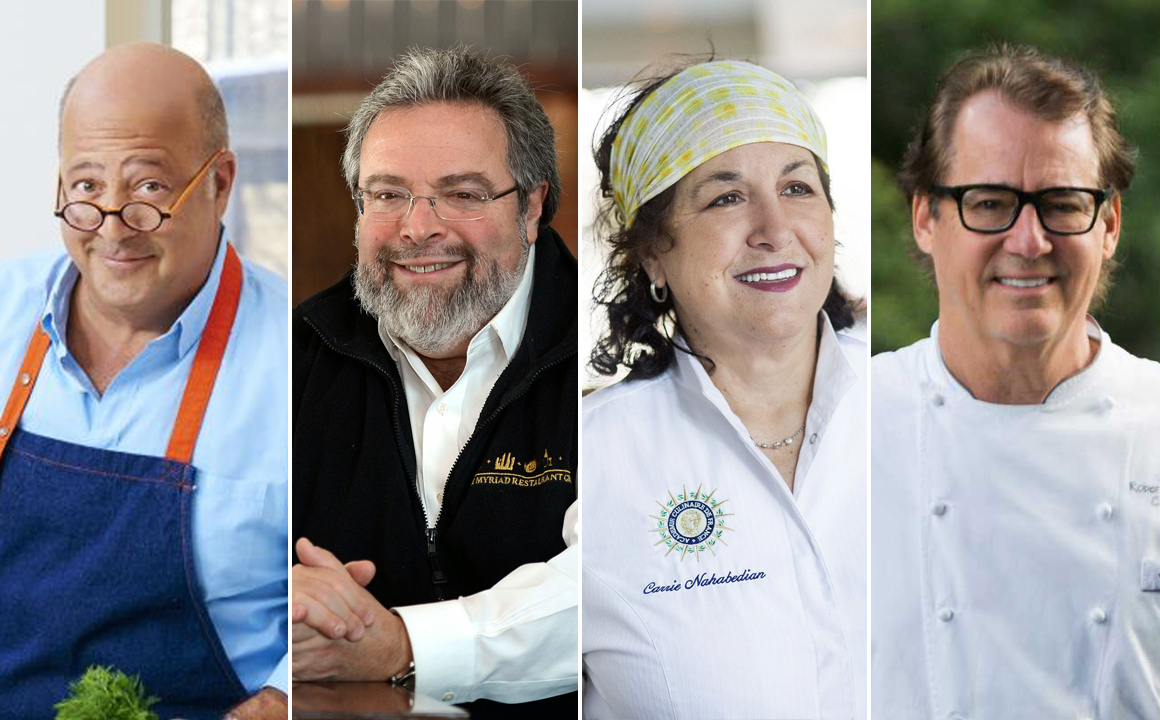 Four culinary heavyweights in town for Taste of the NFL spent time at Hilton College during a Celebrity Chef Panel on Feb. 3. Wayne Kostroski, founder of Taste of the NFL, worked with Deans Dennis Reynolds and Mary Dawson to make this exclusive experience possible. The panel, held in Alumni Hall, was attended by students, faculty and staff. Dozens more viewed the panel via live stream in an overflow classroom. It was also live streamed on Facebook.
The panel included Chef Andrew Zimmern, three-time James Beard Award winner and creator, executive producer and host of Bizzare Foods on the Travel Channel; Drew Nieporent, celebrated restaurateur and founder of Myriad Restaurant Group, which operates the famed Tribeca Grill and Nobu restaurants; and Chef Carrie Nahadbedian, the culinary talent behind Chicago's Naha, a Michelin Star awardee for seven consecutive years. Robert Del Grande, executive chef and partner of Houston's renowned Café Annie, served as moderator.
After sharing their pathways to success, the panel discussed their perspectives about the hospitality industry, including customer service, what it takes to run a restaurant, and the power of marketing and technology. The panelists also said it was the love for the job and the people they work with that has kept them in the industry for so long. The discussion ended with a question and answer session and encouraging words from Chef Andrew.
"You are in the best business," he said. "Food and hospitality people are the best in the whole world, with no doubt!" We couldn't agree more!