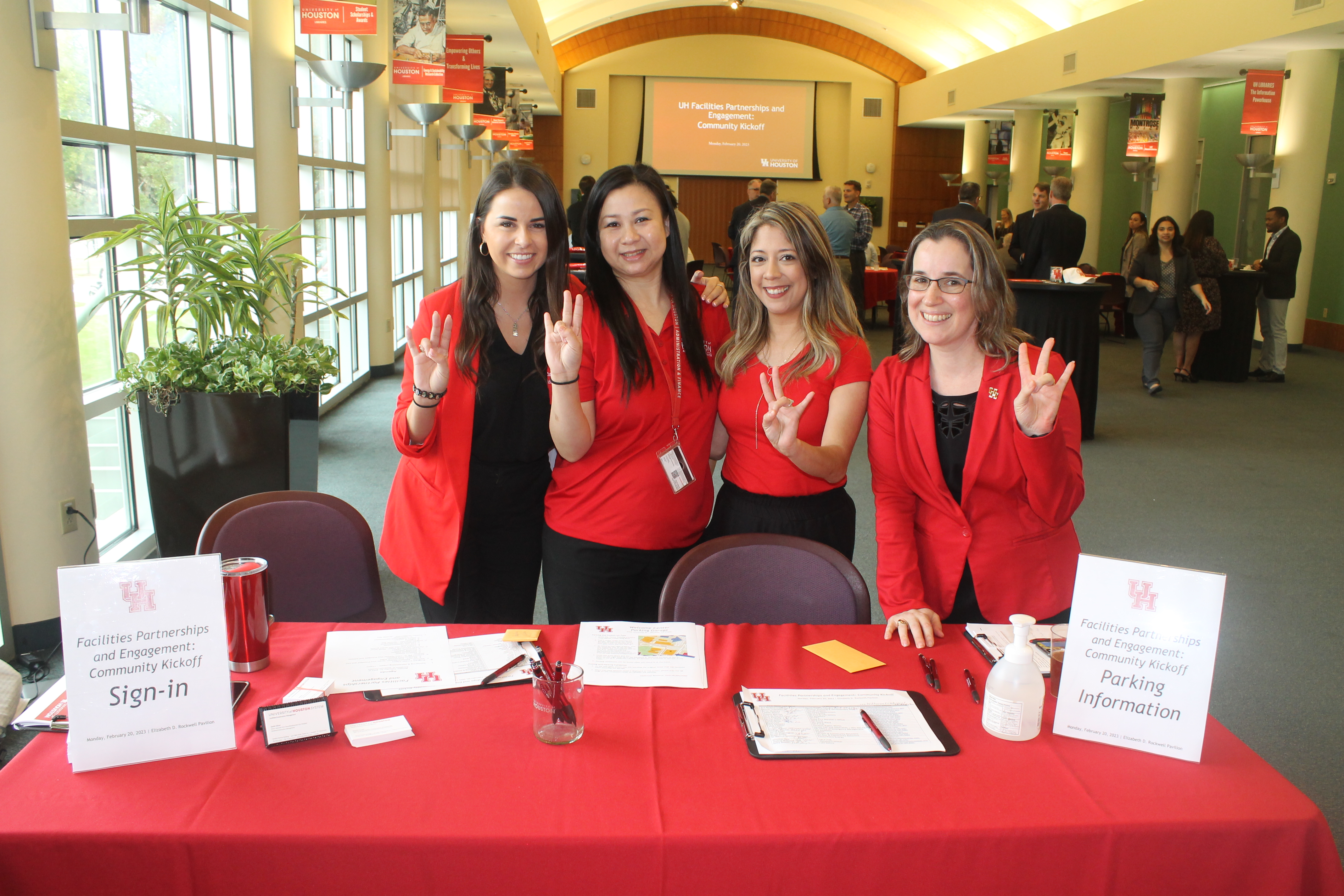 Facilities/Construction Management, Parking and Transportation, the University of Houston Police Department, UH Athletics, Fire & Life Safety, and other UH departments invited Houston-area community partners to campus in February to launch a new program aimed at helping the university facilitate better partnership collaboration from a logistics standpoint. 
The UH CONCISE (Connecting Our Neighborhood Community Infrastructure with Stakeholders Engagements) Program aims to facilitate collaboration with community partners regarding significant UH events, large construction projects, or any major initiative that is significant to UH. 
The Division of Administration and Finance is sponsoring the program, while Facilities/Construction Management will be the department implementing it.  
The program's aim is to increase the level of engagement with community stakeholders that will then mitigate any conflicts with large UH events. 
Raymond Bartlett, Senior Vice Chancellor and Senior Vice President for Administration and Finance, opened the meeting, noting this program is critical to start the collaboration process. 
Jennifer Rea, Facilities/Construction Management Assistant Director of Communications and Engagement said the kickoff meeting was the first time the group has gathered and expects more departments will join the program. 
Chris Pezman, Vice President for Athletics, also presented. Pezman said UH Athletics supports the UH CONCISE Program and feels it will better prepare the department as it joins the Big 12 Conference this fall. 
One of the areas of concern from Pezman was the potential increase in traffic around campus during future UH sporting events due to the university competing against bigger teams with larger fan bases. 
The university joining the Big 12 was one of the primary reasons the program started but Rea said they soon saw how the program could help beyond sporting events. 
"It's beneficial for us to have a master list of operational partners who could potentially impact the surrounding community and within the university," said Rea.