Message from the Vice President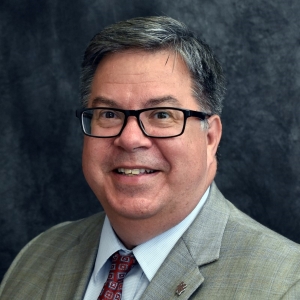 Dr. Daniel M. Maxwell
Interim Vice President for Student Affairs
The Division of Student Affairs (DSA) is dedicated to delivering an exceptional co-curricular experience through programs, services, and facilities to our students. Research demonstrates that when students' essential needs are met, they tend to do better in school, persist, and graduate. The division is committed to supporting student success through a robust student life experience which we refer to as "The Cougar Experience".
The Cougar Experience is about positively contributing to a campus community and developing a sense of belonging. It is about creating and fostering spaces where students are welcome and providing them opportunities to engage in the UH community. Through individual engagement emerges a greater sense of ownership in the community and furthers their willingness to be involved and lead. The division, through its departments and staff, works every day to create a meaningful and valued added Cougar Experience.
So exactly, how are we delivering "The Cougar Experience" and what can we do to make it better than ever? We will continue to implement superb customer service and listen to our students to deliver outstanding programming to reach more students. We will also continue to create activities that help students have a well-rounded collegiate experience that keeps them focused on their academics while becoming civic minded, responsible adults.
As a student-centered division, we are comprised of 23 departments designed to meet students where they are and create an inclusive, caring learning community for students to explore, connect, engage, grow, and have fun. At the heart of our departments through various functions, we are here to assist students in navigating the college experience while learning the skills necessary to foster success. In addition, we support students in achieving their academic goals and enhancing their social mobility.
Over the past couple of years, our University of Houston (UH) community has faced adversity in dealing with the pandemic and in true Cougar fashion, we are roaring back! The data shows that our student's' participation in our programs, services, and events is returning to pre-pandemic rates and although we are not completely back, we are trending in the right direction.
The Division of Student Affairs Annual Report 2021-2022 highlights our accomplishments, celebrates our advancement in bringing greater value to the Cougar Experience, and shines a light on our talented, caring staff who bring great passion to their work every day. Student Affairs and Enrollment Services (ES) are no longer in one division with Enrollment Services returning to the Office of the Provost. However, we will continue working together to meet the needs of our students.
We invite you to celebrate with us as we take this opportunity to reflect on our successes, continue our progress, and focus on the future. In addition, please enjoy the brilliance of our students' artwork throughout the annual report.