Message from the Vice President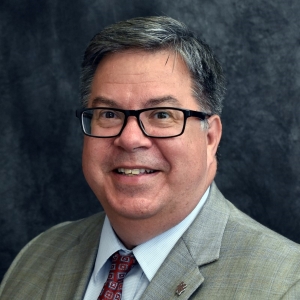 Dr. Daniel M. Maxwell
Interim Vice President for Student Affairs and Enrollment Services
The past year has been an exciting — albeit challenging — time, not only for the University of Houston but also the Division of Student Affairs and Enrollment Services. We continued to serve the UH community primarily remotely through most of the 2020–2021 fiscal year, but we were thrilled when we could once again return to campus to support student success in person.
I am honored to present the 2020–2021 Division of Student Affairs and Enrollment Services Annual Report. Each staff member within our Division has continued to navigate the ongoing pandemic and make meaningful contributions to UH, and I am so proud of the accomplishments we have had over the past year.
We continued to evolve our services to meet the ever-changing needs of our student body, who we remain committed to no matter the manner in which we serve them: virtually or face-to-face. No matter what the circumstances, we will always help Coogs thrive and succeed.
In this report, I am delighted to share some of the highlights from the past year: We have listened to students and made meaningful changes at department levels, we have implemented new programs to help identify students who may need additional support, and helped lead the charge to fight the spread of COVID-19.
As we continue to see our way out of this pandemic, the Division of Student Affairs and Enrollment Services will stay on our path, using our strategic plan, "Spark the Power," as our guide.
Thank you for your support and partnership, as we provide the best student experience one can have at the University of Houston.
I invite you to celebrate our successes with us.