In keeping with tradition, the University of Houston confers doctoral degrees, honoris causa, on individuals who have distinguished themselves in their professions, or made major contributions to their community and nation, or maintained an interest in higher education and a supportive association with the university.
2022 Honorary Degree Recipient
Kathrine G. McGovern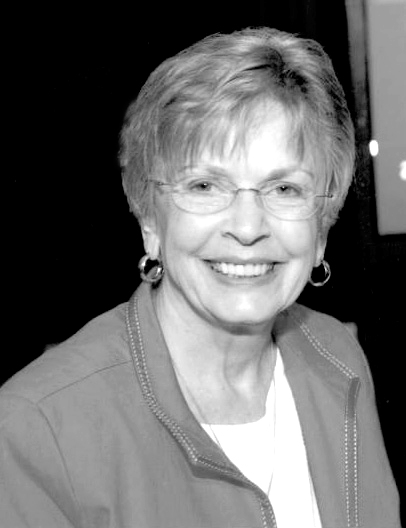 A lover of arts and the humanities, Kathrine G. McGovern is an exemplar of a life well-lived in service to others. The John P. McGovern Foundation, which she and her late husband Dr. John P. McGovern established, is a legendary philanthropic institution in Houston. Through its magnanimous support, the foundation has transformed the city's arts, health care, park and higher education systems for the benefit of all Houstonians.
From 1957 to 1961, McGovern studied art and design at the University of Houston under noted professor and Texas artist Don Snell. Although she made the difficult decision to leave the University to marry Dr. McGovern before completing her degree, her passion for the arts never ceased. In the 1960s, she continued her studies at the Museum of Fine Arts, Houston under renowned Texas painter Dorothy Hood and became an accomplished painter in her own right.
She believes "the arts play a very vital role in our society as artists convey their interpretations of beauty, performance and concept to the viewer, often opening minds to new appreciations of the world around us." Motivated by her lifelong love for the arts and UH, in January 2017, she gave a historic $20 million gift to create a permanent endowment for the University's newly established College of the Arts. In recognition of the transformational gift, UH renamed the college the Kathrine G. McGovern College of the Arts and McGovern made history by becoming the first alumna and first woman at UH to have a college bear her name. The gift was one of two leading, eight-figure gifts in the $1.24 billion "Here, We Go" campaign and is one of the three largest gifts to the visual and performing arts in the history of the University.
She has served as president of The John P. McGovern Foundation since her husband's passing in 2007 and is always looking to the future with a focused interest in improving the quality of life throughout Houston. In addition to UH, McGovern has given generous support to The University of Texas Health Science Center; The Houston Zoo; The Ronald McDonald House; the Houston Parks Board; The Museum of Fine Arts, Houston; and individuals and families in need throughout the Houston and Galveston region, among others.
Kathrine G. McGovern College of the Arts
Friday, May 13, 2022 | 7:00pm