UH Critical Disability Studies Initiative
Disability studies is an interdisciplinary field that considers how disability—as it intersects with other facets of embodiment, identity, and power like race, class, gender, sexuality, nationality, and religion—is regarded and experienced, both past and present. Our interest in disability is not medically focused or charity-based. This initiative is aimed at those interested in exploring critical disability studies and activism, deepening their knowledge in the field, or becoming more well-rounded interdisciplinarians. Topics of interest may include disability and critical race and ethnicity studies, disability and queer studies, disability rights and citizenship, and disability pedagogy, as integral aspects of the field of gender studies.
---
UH Critical Disability Studies Initiative Interest Group
The UH Critical Disability Studies Initiative Interest Group (UHCDSI), established in 2018, aims to bring the critical study of disability to a wider audience at the University of Houston. Open to faculty and graduate students, UHCDSI's monthly reading and discussion group welcomes newcomers with little or no prior exposure to disability studies scholarship, as well as those more familiar with the field.
Rachel Afi Quinn, Ph.D.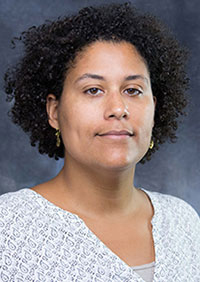 Rachel Afi Quinn is an assistant professor of Women's, Gender & Sexuality Studies and Comparative Cultural Studies at the University of Houston and a co-organizer of the UH Critical Disability Studies Initiative Interest Group. Dr. Quinn received her Ph.D. in American Culture from the University of Michigan. Her transnational feminist cultural studies scholarship focuses on mixed race, gender and sexuality in the African Diaspora and her forthcoming book is about Dominican women's transnational identities in Santo Domingo. Dr. Quinn was part of a filmmaking team that produced the documentary Cimarrón Spirit (2015) about contemporary Afro-Dominican identities and her essay "'No tienes que entenderlo, solo respetalo': Xiomara Fortuna, Racism, Feminism and Other Forces in the Dominican Republic" was published in The Black Scholar. Her 2019 essay "Spinning the Zoetrope: Visualizing the Mixed-Race Body of Dominican Actress Zoe Saldaña" was published in Latin American and Latinx Visual Culture. She is a recipient of the Ross M. Lence Award for Teaching Excellence in the College of Liberal Arts and Social Sciences and co-founder of the social justice feminist collective South Asian Youth in Houston Unite (SAYHU). She received a 2018-19 Career Enhancement Fellowship from the Woodrow Wilson Foundation.
Jess Waggoner, Ph.D.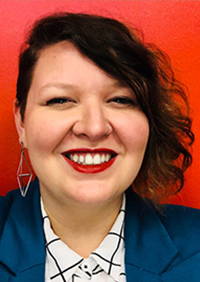 Dr. Jess Waggoner is a Postdoctoral Fellow in the Women's Gender and Sexuality Studies Program at the University of Houston, and co-organizer of the UH Critical Disability Studies Initiative Interest Group. Dr. Waggoner's current book project, Crip Activisms: Race, Gender and the Roots of Disability Consciousness in U.S. Literature and Culture, tracks the relationship between emergent forms of disability activism by women, queer people, and people of color, and early twentieth century literature and culture. Crip Activisms asks what strategies this early disability consciousness and forms of health activism can offer contemporary disability social movements. Dr. Waggoner's work has appeared in the Journal of Modern Literature, Journal of Literary and Cultural Disability Studies, Modernism/Modernity, and Modern Fiction Studies, and is forthcoming in the Routledge Companion to Disability and Literature. They are currently co-editing a special issue of The Journal of Feminist Scholarship on "Visionary Politics and Methods in Feminist Disability Studies" with Dr. Ashley Mog. Dr. Waggoner is currently teaching UH's first Trans and Nonbinary Studies course, and they are the 2019 recipient of the Coordinating Council on Women in History's Catherine Prelinger Award.