UH Critical Disability Studies Initiative
Mission Statement
The UH Critical Disability Studies Initiative (CDSI) aims to bring the critical study of disability to a wider audience and through collaboration between students, scholars and community members in Houston.
Disability studies is an interdisciplinary field that considers how disability—as it intersects with other aspects of embodiment, identity, and power like race, class, gender, sexuality, nationality, age, and religion—is regarded and experienced, both past and present.
As a critical initiative, our interest in disability is not medically focused or charity-based.  Instead, we examine ableism as a system of oppression and disability as an identity category.
This initiative aims to foster engagement in critical disability studies, disability activism, and social change on the UH campus and in the wider community. To this end, CDSI creates, supports, and promotes opportunities to:
- Learn about disability and critical disability studies
- Get involved in or initiate a disability-focused academic or advocacy project
- Meet others involved in disability scholarship and activism
- Reduce disability-related stigma
- Improve access and accessibility awareness
---
History
CDSI was established in 2018 by Dr. Jess Wagonner (University of Wisconsin–Madison) and Dr. Rachel Afi Quinn (WGSS/CCS).
In 2018-2019, CDSI held speaking events and workshops by scholars in disability studies: Julie A. Minich, Kim Parker, and Jess Waggoner. CDSI also held a monthly reading and discussion group in disability studies. Topics included disability and critical race and ethnicity studies, disability and queer studies, disability rights and citizenship, and disability pedagogy.
In 2019-2020, CDSI held speaking events and workshops by scholars in disability studies: Eunjung Kim and Subini Annamma.
Contact
Please email Dr. Sonny Nordmarken at snordmarken@uh.edu if you would like to be added to our email list to receive information regarding upcoming CDSI meetings and events. If you have any access needs for attending meetings, please contact Dr. Nordmarken.
Sonny Nordmarken, Ph.D.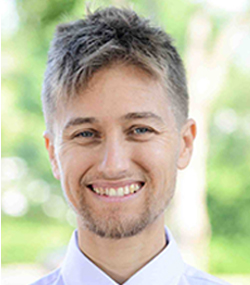 Sonny Nordmarken is a postdoctoral fellow in Women's, Gender & Sexuality Studies at the University of Houston, and a co-organizer of CDSI. Dr. Nordmarken holds a Ph.D. in Sociology from the University of Massachusetts, Amherst. His work examines the relational processes that maintain complex inequalities in the lives of transgender people and people with chronic illness, and the strategies social actors use to resist these operations of power. In his current book project, Radiant Selves: Transgender Worldmaking and the Remaking of Gender, he explores how trans people enact an innovative form of resistance, constructing new knowledge systems and social practices that facilitate their recognition.
Rachel Afi Quinn, Ph.D.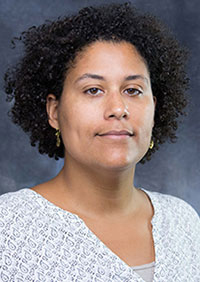 Rachel Afi Quinn is an assistant professor of Women's, Gender & Sexuality Studies and Comparative Cultural Studies at the University of Houston and a co-organizer of the UH Critical Disability Studies Initiative Interest Group. Dr. Quinn received her Ph.D. in American Culture from the University of Michigan. Her transnational feminist cultural studies scholarship focuses on mixed race, gender and sexuality in the African Diaspora and her forthcoming book is about Dominican women's transnational identities in Santo Domingo. Dr. Quinn was part of a filmmaking team that produced the documentary Cimarrón Spirit (2015) about contemporary Afro-Dominican identities and her essay "'No tienes que entenderlo, solo respetalo': Xiomara Fortuna, Racism, Feminism and Other Forces in the Dominican Republic" was published in The Black Scholar. Her 2019 essay "Spinning the Zoetrope: Visualizing the Mixed-Race Body of Dominican Actress Zoe Saldaña" was published in Latin American and Latinx Visual Culture. She is a recipient of the Ross M. Lence Award for Teaching Excellence in the College of Liberal Arts and Social Sciences and co-founder of the social justice feminist collective South Asian Youth in Houston Unite (SAYHU). She received a 2018-19 Career Enhancement Fellowship from the Woodrow Wilson Foundation.