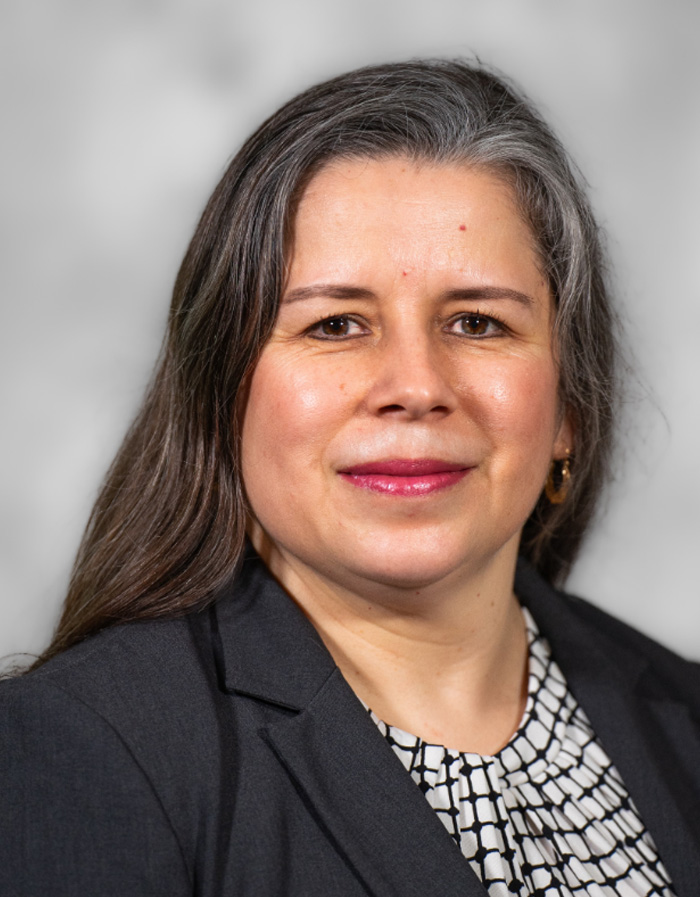 Associate Professor of Spanish
Office:  418 AH
Email
Download CV
Christina L. Sisk is an associate professor in the Department of Hispanic Studies at the University of Houston. Her areas of interest are U.S. Latina/o Studies, U.S.-Mexico Border Studies, Mexican Literary and Cultural Studies, and Latin American Cinema. As a scholar specialized in migration, she is particularly interested in bridging the gaps between Latin American and U.S. Latina/o Studies. She is the author of
Mexico, Nation in Transit: Contemporary Representations of Mexican Migration to the United States
(University of Arizona Press, Fall 2011). This book explores the topic of migration from a transnational approach that includes analyses of Mexican border film, la literatura de la frontera, Mexican rock music, migrant narratives, Hollywood films made by Mexican directors, and texts written by the immigrant second and third generations. She has published articles in
Latinos Studies, Aztlán, A Contracorriente
, and
Transmodernity
. Continuing with her interest in migration, she is currently working on two separate manuscripts on the representations of undocumented migration.
Education
Ph.D. Spanish – Tulane University (2004)
M.A. in Spanish – Tulane University (1999)
B.A. in Spanish and Latin American Studies – Tulane University (1996)
Teaching and Research Interests
U.S.-Latino/a Studies
U.S.-Mexico Border Studies
Contemporary Mexican Literature and Culture
Latin American Cinema
Courses Taught
Graduate
Latinxs in Film (Spring 2023)
Latin American Migration and Exile (Spring 2020)
Mexican Americans in Film (Spring 2017)
Borders and Segregation (Spring 2016)
Contemporary Mexican Cinema (Spring 2015)
Latino Cultural Studies (Spring 2010, Spring 2014)
Mexican Cinema (Spring 2009)
Mexican and Chicano/a Cultural Studies (Spring 2007, Spring 2012)
Mexican Transnationalism (Spring 2006, Fall 2007, Spring 2013)
Undergraduate Courses
Spanish Oral Communication for Critical Thinking (Fall 2020, Fall 2022, Spring 2023, Fall 2023)
Mexican American Literature (in Spanish, Fall 2019)
Latinas in the United States (in English, Spring 2019)
U.S. Hispanic Culture and Civilization (in English: Fall 2017, Spring 2018, Spring 2019, Spring 2020, Fall 2020, Fall 2022, Fall 2023)
The Mexican American Experience through Film (Fall 2015, Fall 2016, Fall 2017, Fall 2019)
Introduction to Mexican American Studies (Spring 2017, Spring 2018)
Intro to Latino Cultural Studies (Fall 2015, Fall 2016)
Selected Publications
Journal Articles
"Migración y muerte como castigo en la frontera México-Estados Unidos." Revista Iberoamericana. Special Issue edited by Gerardo Gómez Michel and Jungwon Park. Vol. LXXXIV, Num. 265, Octubre-Diciembre 2018.
"The Castle of National Purity: Closed Markets and Closed Homes." A contracorriente. 16.1 (2018). https://acontracorriente.chass.ncsu.edu/index.php/acontracorriente/article/view/1612/3166
"Disembodied and Deportable Labor at the U.S. Mexico-Border: Representations of the Mexican Body in Film." Transmodernity: Journal of Peripheral Cultural Production of the Luso-Hispanic World, 3(2). http://escholarship.org/uc/item/57f2w8nw
"Entre el Cha Cha Chá y el estado: El cine nacional mexicano y sus arquetipos." A Contracorriente 8.3 (2011) 163-182.
"Toward a Transnational Reading of Ramón 'Tianguis' Pérez's Diario de un mojado." Aztlán 34.1 (2009): 13-34.
 "Revista Generación: Regionalism and Migration in Tijuana and Chicago." Latino Studies 5 (2007) 439–454.
Chapters in Books:
"La migración indocumentada en My (Underground) American Dream y Someone Like Me, de Julissa Arce." Diásporas, éxodos y representaciones en el arte y la literatura hispanoamericanos Edited by Edurne Beltrán de Heredia Carmona y Luis Mora-Ballesteros. Editorial Argus-a Artes y Humanidades, 2023.
"El castillo de la pureza (1972): A Closed Market Represented by a Closed Home." The Films of Arturo Ripstein: The Sinister Gaze of the World. Edited by Manuel Gutiérrez and Luis Duno-Gotberg. Palgrave Macmillan, 2019.
Co-authored with Teresa Soufas, et. al. "Playing with Saint Isabel: Drama from the Pen of an Unknown Adolescent." Recovering Spain's Feminist Tradition, Ed. Lisa Vollendorf, Modern Language Association, 2001.
Affiliations
Latin American Studies Association (LASA)
Modern Language Association (MLA)
Phi Beta Delta
Society for Cinema and Media Studies (SCMS)
The Society for the Study of the Multi-Ethnic Literature of the United States (MELUS)