Ph.D. Student Samantha Chapa Wins APSA Minority Fellow Award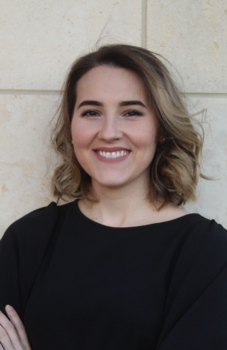 The Minority Fellows Program awards competitively to new Ph.D. students, and those applying to be one, from underrepresented groups. Its aim is to increase the number of graduate students from these groups pursuing the political sciences. Samantha Chapa won this distinctive fellowship award for Spring 2020-21.
Chapa intends to use this funding to research the intersection between human rights and immigration policy. She is currently studying how nationalist waves across the globe affect immigrants' rights, political participation, and national immigration policy. She is also examining biases and discrepancies in immigration court outcomes across the United States. She argues that immigration court outcomes, due to their discretionary nature, vary widely, and often unfairly, depending on the political characteristics of each jurisdiction. While Samantha has yet to formulate specific hypotheses for testing, she hopes to delve more deeply into her topics of interest during her second year of study. She is currently a second-year Ph.D. student, and received her B.A. from Rice University in English and History in 2016.
Haimo Li Wins CLASS Dissertation Completion Fellowship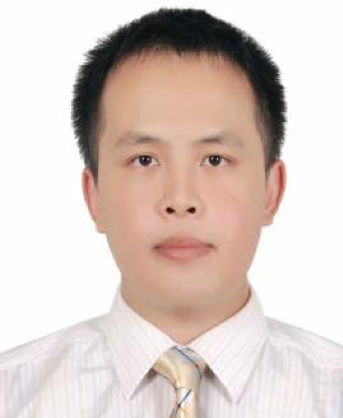 The College of Liberal Arts and Social Sciences at UH offers the Dissertation Completion Fellowship to reward academic excellence and diligence for doctoral students with financial support for their final semesters' work. This year it was awarded to political science's Haimo Li for Fall 2020 and Spring 2021.

Li's dissertation engages the late Thomas Jefferson's (1809-1826) political writings. Combing this treasure trove, he found a collection of ideas that are, somewhat counterintuitively, not so different from Edmund Burke's post French Revolution writings (1790-1797), even though it is very well known that Jefferson harshly criticized Burke's Reflections on the Revolution in France in 1791. Li has several articles from the dissertation project that have has been presented at several professional annual conferences, and one of them obtained a revise and resubmit status at History of European Ideas (A&HCI journal).
Mike Floyd is UH's Second Truman Scholar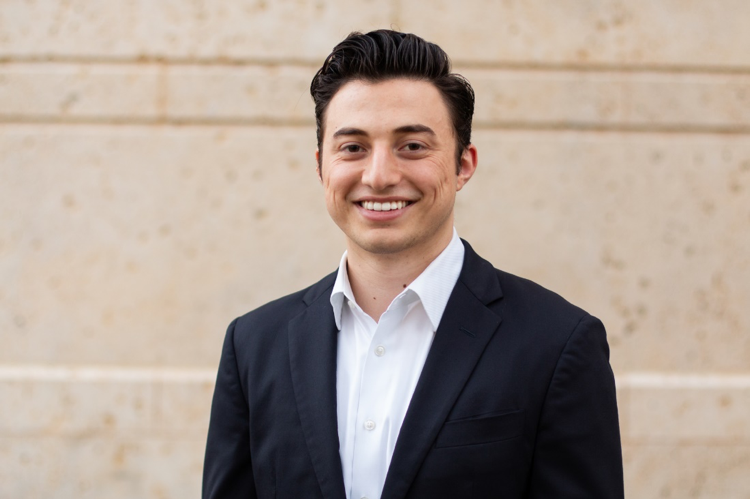 Photo credit: Kathryn Lenihan at The Cougar
This year political science senior Mike Floyd was named a Truman Scholar. He is only the second student from the University of Houston to receive this award, and the first in 36 years. Floyd joins 61 other scholars selected from among nearly 800 applicants.

Floyd credits his recent success, in part, on support and education he received at UH. "Without my education from the Political Science department and the Honors College, I know that I wouldn't have the privilege of being named a Truman Scholar," he said. "With incredible faculty and extraordinary opportunities, the Political Science Department and the Honors College offer a world-class education that cultivates critical thinking and creates a joy of learning. I'm proud to be a student at UH, and I'm grateful for all the professors and staff who have taught me over the years."

The Truman Scholar fellowship is considered among the most prestigious in the country. Its aim is to support, and invest in, young people who devote themselves to public service. As a recipient, Floyd will be given $30,000 toward graduate school, have the opportunity to participate in professionalization and leadership training, and to network with political elites.

The recent award of this fellowship is only the most recent of many accomplishments by Mike Floyd. According to The Cougar, he is the youngest ever state party official for the Texas Democratic Party, having been elected as treasurer in 2018. In 2017 he was elected to the board of trustees for the Pearland Independent School District.

"Mike Floyd modeled what every professor wants in a student," said Dr. Jeremy Bailey, who provided advice on an independent study Floyd conducted on Thomas Jefferson. "I knew Mike as a quietly powerful thinker and as an engaged member of the Phronesis minor's intellectual

community. I had no idea that Mike was doing what he was doing outside of that. He doesn't wear his accomplishment on his sleeve."

As a stipulation for the benefits of his fellowship, Floyd will have to spend at minimum three of the seven years following graduate school in public service.
Several Political Science Majors Join the Mellon Research Scholars Program

Three political science majors were accepted as Mellon scholars in 2020. The program is dedicated to providing support for students from underrepresented groups who aim to pursue careers in the humanities. Each student receives $5,000, conducts a summer research project, and participating in academic and mentorship programming for their last year and a half a UH. The three recipients of this competitive award are listed below.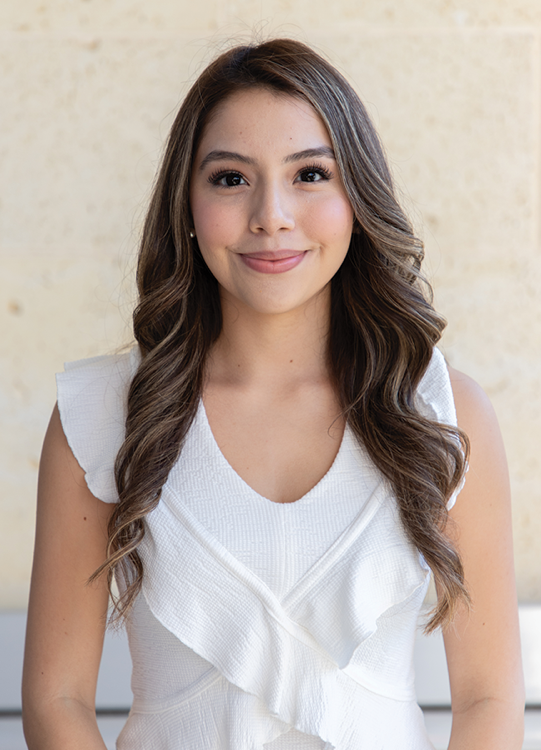 Daniela Contreras is researching the extent of religion's influence on American voting patterns and partisan identity. Particularly, she is focusing on racial demographics within each religion, and examining how race and religion intersect with regard to voting behavior. She plans to attend law school in fall, pursing a Juris Doctor degree. She is a member of Phi Kappa Phi and Pi Sigma Alpha, and previously worked as a senate intern.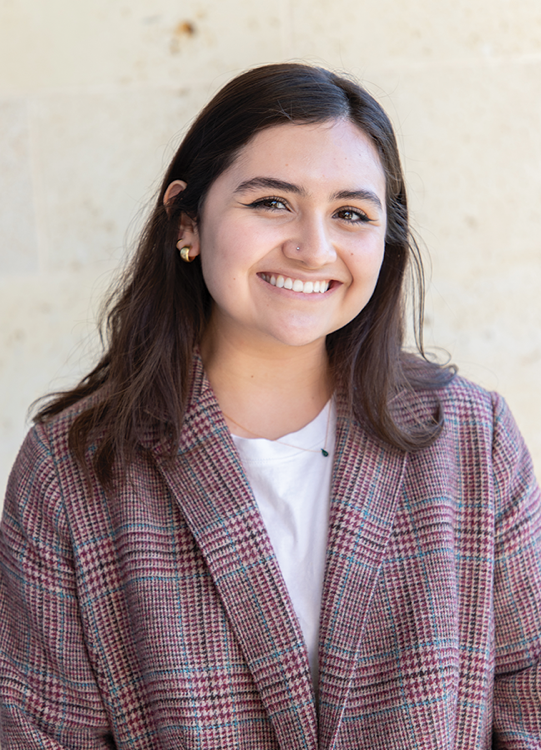 Paulina Ezquerra's research focuses on one of the leading consequentialist accounts for the distinction between moral and intellectual virtues. This account, spearheaded by Julia Driver, posits that what distinguishes the moral virtues from the intellectual ones is not, as Aristotle famously argued, that the former are cultivated through habit while the latter are a product of teaching and instruction; rather she argues that virtues are valuable character traits that produce good consequences, where the intellectual virtues produce goods for the self and the moral virtues produce goods for others. Ezquerra argues that it seems as though there are virtues that do not derive their value from benefiting oneself or others – or that we would not desire to classify as valuable for those reasons.

After graduating from the University of Houston, Ezquerra plans to pursue a Ph.D. in either philosophy or political science, with a focus on political theory.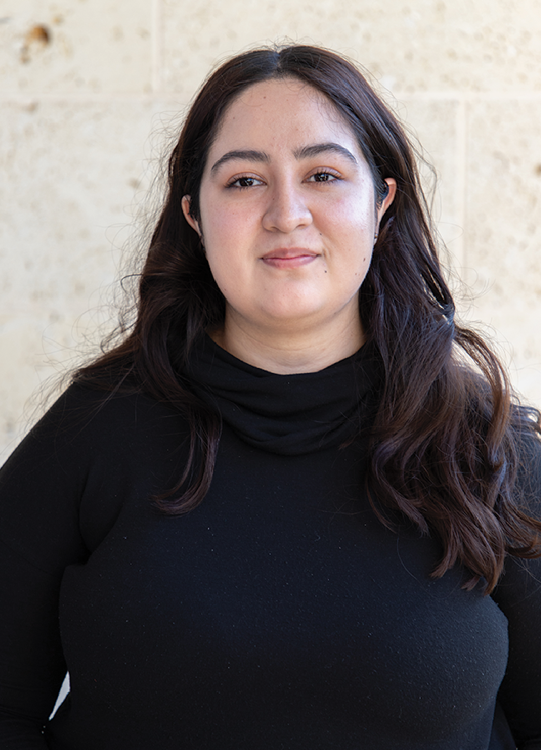 Karla Grado's research focuses on Latinx political consciousness and political advertising directed toward them. In particular, she is interested in the causes behind the apparent discrepancies between issues Latinx voters prioritize (healthcare and education), and the messages that political elites target them with (which mainly focused on family and immigration). She is working with Dr. Jason Casellas in her work, and hopes to extend her project into an undergraduate honors thesis. After finishing her degree, she plans to obtain a Ph.D. in political science, with a major in American politics.
Jason Casellas to be Visiting Chair at Oxford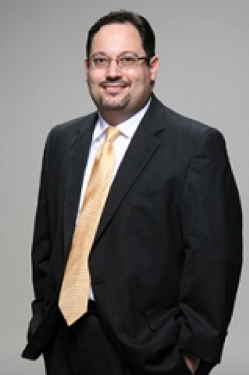 Associate Professor Jason Casellas was recently offered a position at Oxford University as the John G. Winant Visiting Professorship for American Government for the academic year 2023-24. He joins a distinguished group of scholars of American politics to hold the position.

The position was established by Rivington and Joan Winant to honor Rivington's father, John G. Winant, who served as the first head of the Social Security Board under President Franklin D. Roosevelt. He was also ambassador to the court of St. James's from 1941 to 1946, facilitating the alliance between the United States and Great Britain during the second world war. The current holder of Casellas's Winant Visiting Professorship is Dr. Margaret Weir, Wilson Professor of International and Public Affairs and Political Science at Brown University.

Casellas intends to utilize his expertise in Latino politics, state politics, public policy, legislative politics, and immigration policy, and will no doubt excel at this esteemed position.
Chatagnier Wins Fullbright Fellowship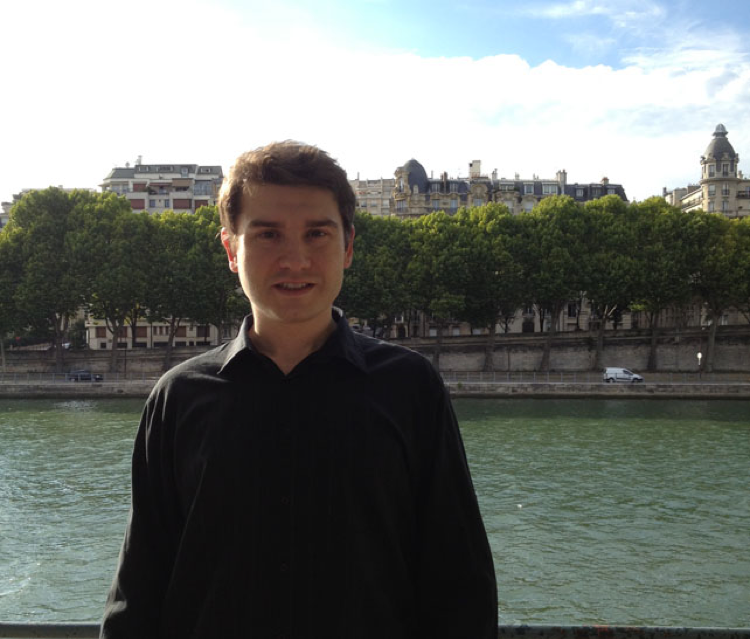 Tyson Chatagnier was recently awarded a Fulbright Scholarship to Italy. He plans to teach at the University of Bologna on the use of big data in the social sciences. His instruction will focus primarily on theory, but also involve practical application. Chatagnier also intends to give research talks at other universities around Italy while teaching there.

With the opportunity provided by the Fulbright Scholarship Chatagnier hopes to contribute to the growing study and application of quantitative approaches to political science in Italy, and develop long-lasting, transatlantic working relationships.
Gregory R. Weiher
1948 - 2019
We were saddened to learn of the passing of Gregory R. Weiher, Ph.D., who died Sunday, Sept. 29,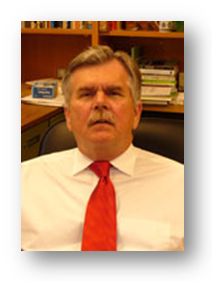 2019, in Houston, Texas. Our colleague Greg joined the Department of Political Science in September of 1984 after receiving a Ph.D. from Washington University.  He was promoted to associate professor with tenure in 1991 and promoted to professor in 2003.  Greg served the department and the university in a number of administrative positions.  He was Director of the Center for Public Policy from 1991 to 1995; he was Director of the Master's Program in Public Administration from 2007 to 2008, and chair of the political science department from 2008 to 2011.  Throughout his time at the University of Houston Greg played a major role in the public administration program and helped train many MPA students who went on to successful careers in the public sector.  Greg was also a prolific scholar.  His major field of interest was urban and educational policy, and he published a number of well received books and articles on those subjects.  His book, The Fractured Metropolis:  Political Fragmentation and he Metropolitan Segregation was chosen by the Gustavus Myers Center as the Outstanding Book on the subject of human rights in 1992.  He also published more than twenty peer-reviewed articles or chapters in some of our best outlets for academic research.  Most of his articles were on urban affairs or education.  They include four articles published in the Journal of Politics, one of the top three general audience journals in the discipline.  He also published articles in Political Research Quarterly, Social Science Quarterly, the Policy Studies Journal among others.  Greg also raised a voluminous amount of grant money for the University.  During his career at the University of Houston Greg was Principal Investigator or Co-Principal Investigator on grants totaling $1,959,863.  He contributed to the department and University on all the metrics for excellence.  He was a scholar, an administrator, a grantsman, an excellent teacher, and most importantly a first class friend and colleague to all who knew him.
 - Kent Tedin
UH Election Lab Launched
In UH's Election Lab, a team of undergraduate students work closely with faculty to explore the process of voting, focusing on how we vote and how elections are administered.

Current and future projects including how successful high schools are at registering eligible students, the growing frequency of recall elections, the impact of mobile polling locations, the effectiveness of countywide vote centers, and turnout on college campuses.

If you are interested in participating, email Professor Brandon Rottinghaus (bjrottinghaus@uh.edu).

UH Election Lab team members in 2020.
Check Out New Research on Conspiracy Theories and Politics Published by PhD Candidate Yongkwang Kim!

Kim, Yongkwang. "How conspiracy theories can stimulate political engagement." Journal of Elections, Public Opinion and Parties (2019): 1-21.
https://doi.org/10.1080/17457289.2019.1651321

Title: How Conspiracy Theories Can Stimulate Political Engagement

Considering that Americans widely hold conspiracy theories, what are the behavioral consequences of exposure to and belief in conspiracy theories? In this article, I hypothesize that conspiracy theories can actually increase political participation. First, I explore whether conspiracy beliefs translate into political engagement. By analyzing a random sample of the national U.S. electorate, I find that people who believe in conspiracy theories (Barack Obama was not born in the U.S.; the 2010 ACA authorizes death panels; the government intentionally breached the flood levees during Hurricane Katrina; the government knew about 9/11 before it happened) are more likely to engage in conventional political activities. Second, I examine whether exposure to conspiracy theories drives intention to participate in politics. Across two survey experiments, I find that people who were exposed to a nascent conspiracy theory that emerged during the 2016 presidential primary elections are more likely to intend to participate in politics. The results indicate that conspiracy theories may lead to positive action, encouraging people to get involved in politics, and demonstrate that the spread of conspiracy theories is not uniformly detrimental to society. These findings also help to explain why elites within losing political organizations are more likely to spread conspiracy theories: they are a means for mobilizing disenfranchised citizens.
Student Wins National Fellowship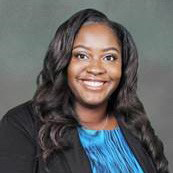 Congratulations to first year PhD student Naomi Nubin-Sellers, who was appointed to the American Political Science Association's 2018-19 Minority Fellowship Program.  This nationally-competitive program will support her studies and provide her with networking opportunities.  Naomi's broad research interests are in the fields of American politics and public policy, with an emphasis on incorporating intersectionality into our current understanding of the political process. She is currently researching how intersectionality affects support for redistribution policies and whether legislative infrastructure affects how often African American female candidates run for office in state legislatures. She earned a BS in administration of justice and political science and an MPA, both from Texas Southern University, where she also worked as a research assistant. Naomi is planning to pursue an academic career in teaching and research.
Naomi Nubin Wins 3rd Place in Graduate Research Showcase Competition at UH
On 11/1/19, the University of Houston held a Graduate Research Showcase that included 100
participants from across the university. This event was intended to showcase the breadth and depth of groundbreaking research being undertaken by UH graduate students. Naomi Nubin took 3rd place in this competition, an immense achievement.

Nubin's research for this competition was in the form of a poster, and focused on the impact of social diversity on the relationship between state-level political environments (Legislative competition, citizen ideology, governor's party) and Temporary Assistance for Needy Families (TANF) program benefits at the individual level. Her results support the notion that citizen ideology has a major impact on TANF actual recipient benefits when social diversity (Black and Latin populations) within a state is high. So, when states are more racially heterogeneous, citizen ideology has a strong impact on TANF cash benefits at the individual level. The goal of this project was two-fold, to further understand the impact of state level political environments on the states' most vulnerable populations, and to shine light on prevalent perceptions in American society regarding welfare cash benefits and minority communities.