HHP faculty David Walsh Ph.D. was inducted into the Commission on Sport Management Accreditation (COSMA) Hall of Fame for 2022 as a Master Professor. The award is given anually to outstanding faculty in Sport Administration.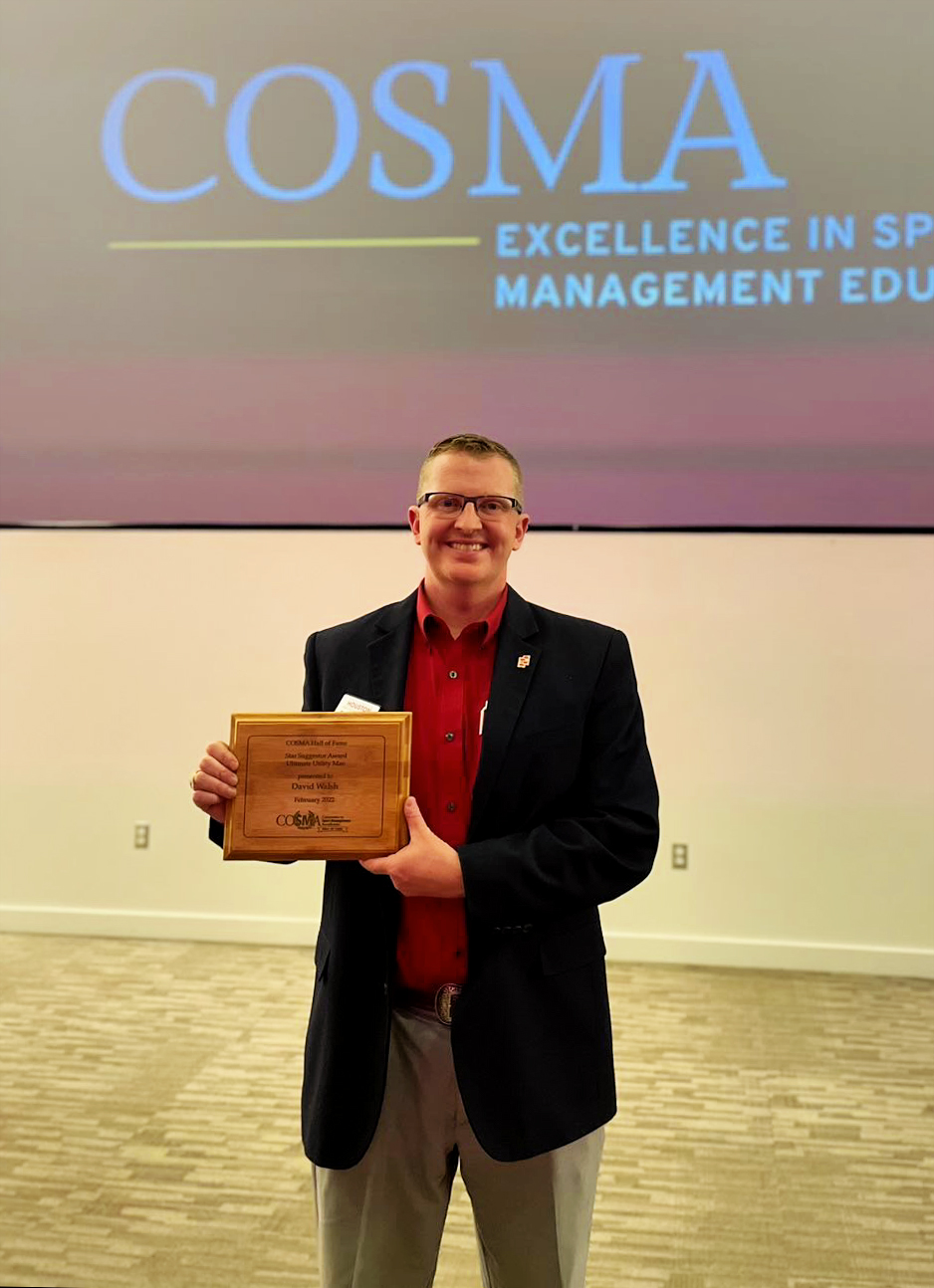 Walsh, a clinical associate professor in HHP's sport administration program was presented the award during the 2022 COSMA conference at UH on Feb 5th 2022.
Speaking about Walsh's role in organizing and hosting the 2022 COSMA conference, Chris Corr, COSMA program manager said Walsh was integral to the success of the 2022 COSMA conference, "When planning the conference, David knew someone, somehwere, within every organization you could possibly think of in the city of Houston".
Walsh has served on the COSMA board of commissioners and has been consistent contributor in the growth of COSMA. He served as Faculty Athletics Representative at UH prior to being named as the director of the Sport Administration program in 2021.
Visit the COSMA Hall of Fame webpage
About COSMA

The Commission on Sport Management Accreditation (COSMA) is a specialized accrediting body whose purpose is to promote and recognize excellence in sport management education worldwide in colleges and universities at the baccalaureate, master's and doctoral levels through specialized accreditation.
Visit the Commission on Sport Management Accreditation website