We are pleased to present some of the wonderful students who have studied at the LCC and are now embarked on their careers!
Are you a former LCC student? Perhaps you would like to be featured here too! Please let us know what you have been up to. Email lcc@uh.edu Subject line: Alumni
Our featured former student this semester is Mr. Mustafa Ozsoy.
2001
 
MUSTAFA OZSOY
Home Country: Turkey
Employment: Owner and manager of Pasha restaurant, Houston, Texas.
Mustafa kindly allowed us to interview him. He described what the LCC meant to him:
The LCC was an open door to this new world for me. The LCC faculty was more than teachers. They were like a family teaching me how to introduce myself: How to answer the phone, how to ask for directions, and how to adjust to the new world. Most importantly, they taught me how to think like an American, so I can build my career and my future.
---
1985

SIMON (SUIGUANG) TAN
Home Country: China
Degree: M.S. in Computer Science from the University of Houston
Employment: DXC Technology
2000

HANA HEIPLIKOVA

Home Country: Czech Republic
Degree: BBA in Management, University of Houston;
currently pursuing a Masters of Accounting at Boston University
Employment: Finance Director at HawkPartners, LLC
Life Events
Hana reports: I married Michal Heiplik, my high school sweetheart, also from the Czech Republic, in 2004. Michal graduated from UH with a finance and entrepreneurship degree and is currently executive director at WGBH. He did not attend the LCC, but he participated in many activities and parties along with my LCC classmates. In 2009 my daughter Anna Marie was born. Currently we live in Boston, MA.
 – I have so many great memories and also kept in touch with many of my former LCC classmates. This was definitely a great experience which helped me to start my career here in the USA.
2008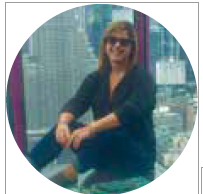 FABIOLA LUCES
Nickname: Fabi, Fabs

Home Country: Venezuela
Degree: Post-Baccalaureate Degree in Petroleum Engineering from the University of Houston
Employment: Application Engineer at Weatherford International
Life Events
After working in the United States for two and a half years, Fabiola has worked in Kuala Lumpur, Malaysia for more than 18 months with an oil and gas service company. She loves living in southeast Asia, traveling, and getting to know amazing people from around the world. She says that she has been enjoying this blessing every day. Her travel blog is at www.fabiscrapbook.com.
2008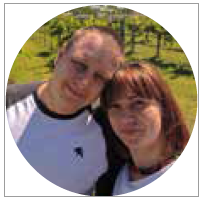 GEORGE (GEORGIY) GOLOVKO
Home Country: Ukraine (now an American citizen)
Degree: Ph.D. in Computer Science from the University of Houston
Employment: George is a Senior Research Scientist at the University of Texas Medical Branch, and the Founder and CEO of Industrial Metagenomics, LLC.
Life Event
George is married to Anastasia Golovko.
2008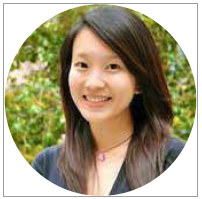 MINGHAO ZHANG
LCC Nickname: Rainie
Home Country: China
Degrees:
Ed.D. Candidate in Applied Linguistics from Teachers College, Columbia University
M.A. in TESOL from San Francisco State University
Employment: Prior to pursuing a doctorate in education, Minghao was an IELTS examiner and taught English at Xi'an Jiaotong-Liverpool University in China and San Francisco State University.
2010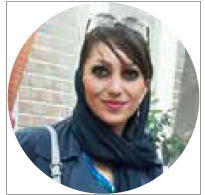 ARMAGHAN SADEGHBEIGI
Home Country: Iran
Degree: Master's Degree in Hospitality Management from the Hilton College of Hotel and Restaurant Management at the University of Houston

Employment: Armaghan has been a hospitality trainer for the first Iranian passenger train company—Raja, the first Iranian bank—Bank Sepah, Sheikh Bahaaei University, the Iranian government's Ministry of Tourism, and the Ministry of Health and Education. She also owns a hospitality consulting company called Eqlimah, established for those who are building hotels and restaurants or in need of continuous improvement within their systems. The company has carried projects such as creating two luxury restaurants, three cafés, and one sports club.