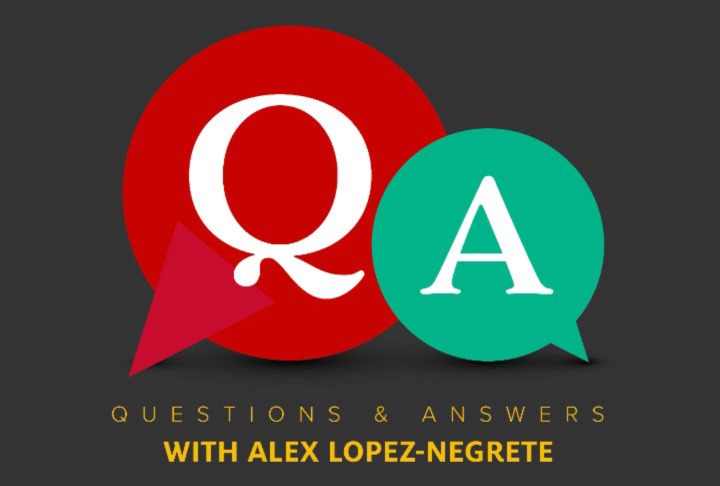 Alex Lopez Negrete
Alex Lopez Negrete is an alumnus, a Latino, a husband, a father, a CEO, and, most importantly, an inspiration for any UH student. He is the founder of Lopes Negrete Communications, formerly known as Third Coast Marketing, and has been working in the advertising field since the 80s, working with big clients such as Walmart, Bank of America, and Fiesta Mart. Alex splits his time between his family, advertising, and giving back to the community. He demonstrates immense knowledge in advertising and business and has much guidance and counseling information for recent graduate students.
Interview Q&A
This interview has been edited and condensed for clarity.
What would you like to have heard when you were a student?
Most people said, "Don't do it," but I didn't listen. I had one mentor who encouraged me to start a generalist agency that had sports, entertainment, and real estate clients. This particular mentor asked me if the world needed another agency. At first, I did not understand and said, "I don't think so. It has plenty already." Later he explained, "That's my point. Make sure the world needs yours." So I saw the need for someone to focus on Latinos, provide respectful and quality content, and focus on clients that wanted these Latino clients. It changed everything. Many sports and real estate clients ran away. I lost one-third of my clients at the time, and 38 years later, I see how bad of a decision that was for them. Houston is 40% Latino, but even today, I encounter people that still don't want to work with these clients.
What skills or qualities do you think are most important for success?
Understanding your target and digging up insights is crucial. There will never be a shortcut. You need to understand the business that you are a part of. You have to understand the industry, especially in this day and age of marketing technology. Knowing the technologies that are involved is a critical skill set. Things are native to you guys, but in the 80s, the tools were different than today. Being fearless, outgoing, and having people skills are important. The younger generations think everything can be done by phone or email, but he or she who is good at meeting someone and looking at their eyes is going to win the race.
How do you typically approach networking and building relationships?
Networking is not a shortcut, and younger generations sometimes do not value networking. Trade associations, targeting clients, and getting involved in the community are important. You can only do that by having conversations. You need to show up and be where the clients are. Get involved in their business, put yourself in their shoes, be in a room with other people, attend lunch conferences, and volunteer in the industry. You can't email and text to resolve everything.
What advice would you give to current students and recent graduates who are just starting their careers?
It is a conflicting piece of advice, but it is important in today's world and our industry. Decide what side you want to be in, whether it is media, marketing, analytics, creativity, and specialize in that side. Don't cheat yourself by trying to learn all the sides. At the same time, learn all the processes and understand the industry as a whole. Don't start a business if you don't know the business. Learn what you need to learn first. Figure out what your firm is going to do, find a niche group, and something that you are really good at. There are plenty of big shops and corporations good at many things, so what do you do that is so special?