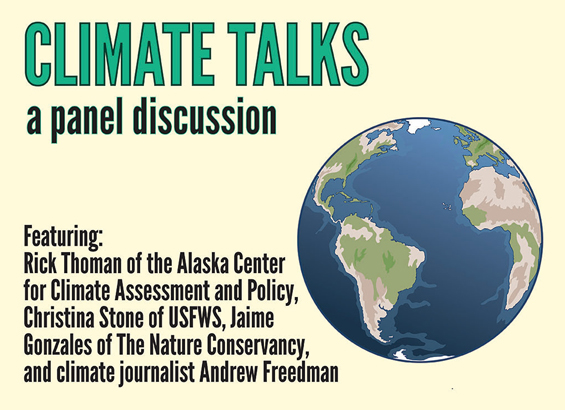 In partnership with US Fish and Wildlife Service, Valenti hosted a virtual climate communication panel on April the 13th.

Moderated by Valenti Associate Professor, Summer Harlow, the panel featured Science Communication experts from Axios, The Nature Conservancy, The Alaska Center for Climate Assessment and Policy, and US Fish and Wildlife Service.

The focus of the panel was how to effectively communicate with different groups about the changing climate. This was also a great opportunity for students to learn about the field of Science Communication and the different job opportunities within the field. As we move forward as a school, we look forward to offering more professional development for students to gain exposure to all facets of communication.