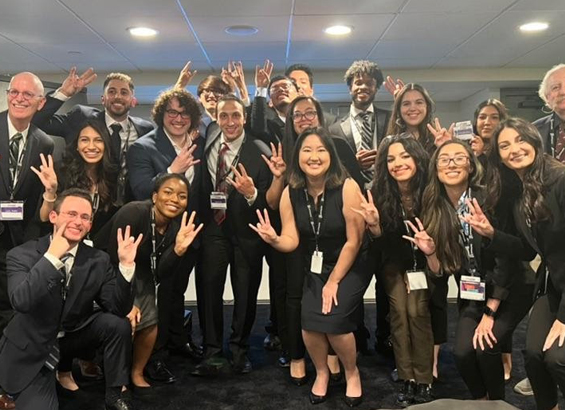 The Valenti Advertising team put forth an amazing effort to secure a second-place finish in a tight race with Texas State University in the National Student Advertising Competition. The NSAA is an annual college competition created to give students the real-world experience of creating a strategic campaign for a corporate client. The competition is organized by the American Advertising Federation with students competing within regional districts.
This year's corporate client was Meta Quest, the VR arm of Meta (formerly Facebook). Each year student teams are provided with a case study detailing the history of the product and current market challenges. Each team researches the product and creates an integrated advertising campaign which they pitch to a panel of judges who are experts in the industry. This year, the panel of three judges included the marketing lead from Meta Quest VR.
Houston competes in the second-largest AAF district in the country in a highly competitive division with teams from Texas, Oklahoma, Arkansas, and Louisiana represented. The University of Houston's advertising team is always a powerful presence, with it being the only university to place in the top three for the last three years. This year's competition was the closest race the Valenti team has ever had, with the difference in scoring between first and second being 1/10th of a point. Congratulations to the entire team on a job well done.