To successfully control and prevent obesity, strategies will need to be as diverse as the people who will benefit from them. The University of Houston's Texas Obesity Research Center (TORC) aims to spark discussions on solutions at its biennial conference, "Time for a Transcultural, Transdisciplinary, Transformational Approach to End Obesity."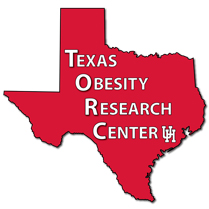 The two-day conference is planned for Nov. 5-6 at the Rockwell Pavilion, second floor of the M.D. Anderson Library on campus. 
"Houston is the most diverse city in the country and the perfect home for investigating how we can create a healthy future for all Americans," said Rebecca Lee, professor and director of TORC. "We need approaches to transform our lives healthfully that can translate across all walks of life and across all cultures, and be enjoyable in order to be sustainable." 
An international gathering of researchers will be on hand to lead such discussions as:
Feeding and Overeating
Obesity and Related Health Conditions in Mexicans and Mexican Americans
Multinational Collaboration to Increase Physical Activity in Hispanics
Neighborhood Context and Physical Activity and Dietary Habits
In addition, Dr. Leonard Epstein, distinguished professor in the department of pediatrics and social and preventive medicine at State University of New York will deliver the keynote address. 
"Dr. Epstein is a preeminent expert in childhood obesity," Lee said.  "He will bring an important voice to our conference."
There will be Continuing Education credits available for social workers, registered dieticians, certified health education specialists and certified public health professionals. 
Housed in the UH department of health and human performance, the Texas Obesity Research Center promotes interdisciplinary research, education and training.  Additionally, TORC fosters local community collaborations to develop sustainable obesity preventions and control strategies. 
For more information or to register visit http://www.hhp.uh.edu/obesity/conference/index.php
WHAT: "Time for a Transcultural, Transdisciplinary, Transformational Approach to End Obesity"
WHO: UH Texas Obesity Research Center
WHEN: Nov. 5-6
WHERE: Rockwell Pavilion, second floor M.D. Anderson Library
---