"We were in the middle of a contentious session in 1979. There was a well-organized and determined minority of Democratic senators who were fighting what they considered to be anti-consumer legislation ... They had developed a tag-team variation on filibustering that could keep the talking going for days. I started calling them the 'Killer Bees,' because no one knew when they would strike next."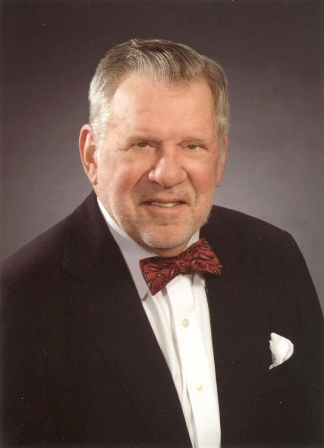 The tale comes from former Lt. Gov. Bill Hobby in his new book, "How Things Really Work:  Lessons from a Life in Politics," co-written with his former chief-of-staff Saralee Tiede.  Hobby served as lieutenant governor of the state of Texas for 18 years. 
The excerpt above comes from a chapter titled "The Dreaded Two-Thirds Vote and the Killer Bees."  Followers of Texas politics remember the famous exodus of the "Killer Bees" to break quorum and prevent a vote on an early date of the Texas presidential primary, and Hobby's (unsuccessful) efforts to make them come to the Capitol.  
He and Tiede will talk about his legislative life and times during a special conversation from 7-8 p.m., Thursday, Oct. 14 at the Hilton University of Houston.  A reception and book signing, both open to the public, will take place immediately following the discussion. 
"Nostalgia is not my purpose," Hobby writes in the book's preface. "But I do hope to convey something of my admiration for the people that I had the honor to work with, the spirit of the times, and a sense of how things actually worked-at least in the legislative process."  
He is a research associate and also serves on the advisory board of the Hobby Center for Public Policy at the University of Houston, now named in his honor.   
For more information, visit http://www.uh.edu/hcpp/billhobby/ 
For more information on the Hobby Center for Public Policy at the University of Houston, visit http://www.uh.edu/hcpp/ 


WHO:
Hobby Center for Public Policy at the University of Houston
WHAT:
An Evening with Former Lt. Gov. Bill Hobby and Saralee Tiede "How Things Really Work: Lessons from a Life in Politics"
WHEN:

Thursday, Oct. 14

7-8 p.m. Conversation

8 p.m. Book Signing and Reception

WHERE:

Hilton University of Houston, Conrad and Shamrock Ballrooms

4800 Calhoun Road

Houston, Tx. 77204
---