Stephen M. Greenlee, president of ExxonMobil Exploration Company, has joined the University of Houston's Energy Advisory Board.
UH Energy is a collection of top researchers from engineering, law, business, geosciences and technology who concentrate on research, innovation and educating the next generation of energy leaders.
The UH Energy Advisory Board, a team of 12 global leaders in energy development, management and implementation, focuses on strategic planning and external coordination of the research projects developed at the university.
"I am pleased that Stephen has agreed to be part of this important group of industry leaders," said UH President Renu Khator. "He brings valuable experience and knowledge to our mission of becoming the 'The Energy University,' and I know he will make significant contributions to our efforts."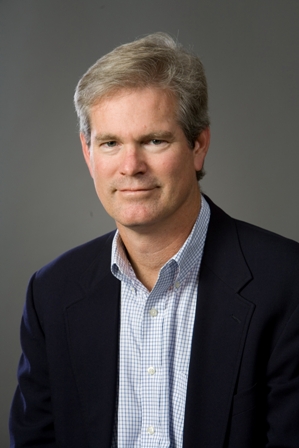 Greenlee replaces A.T. (Tim) Cejka, who retired from ExxonMobil earlier this year. Cejka officially retired from the UH advisory board Aug. 31.
 "I'm honored to join the UH Energy Advisory Board," Greenlee said. "It's important for UH, the energy industry and the Houston area for this university to reach its full potential when it comes to being a key resource for the energy industry's research and workforce needs. I'm proud to help the university achieve this goal."
Greenlee, who joined Exxon in 1981, is a geoscientist with various technical and management assignments in Exxon and ExxonMobil's research, exploration and production affiliates. Prior to his current assignment, he was president of ExxonMobil Upstream Research Company, where he was responsible for ExxonMobil's extensive research program supporting its global oil and gas exploration and production business.
Greenlee is a member of the Society of Exploration Geophysicists and the American Association of Petroleum Geologists.  He is currently on the executive committee for the Sam Houston Area Council - Boy Scouts of America.
Greenlee received his bachelor's degree in geology from Duke University in 1979 and a master's degree in oceanography from the University of Rhode Island in 1981.
Learn more about UH Energy and the Board of Advisors at http://www.uh.edu/uh-energy/index.php
---