The faculty roster at the University of Houston's Creative Writing Program (CWP) has long been a "who's who" in contemporary poetry and literature. Award-winning writers like Tony Hoagland, Nick Flynn and Antonya Nelson are just a few of the professors who are grooming tomorrow's literary stars.
The program continues to attract acclaimed authors to its classrooms, and this fall poets Ange Mlinko and Kevin Prufer will join its esteemed faculty.
 "Ange Mlinko and Kevin Prufer have established themselves as important new voices in American poetry," said  J. Kastely, director of CWP. "Together, they will take an already strong program to the next level. They will further our program's goal of developing a broad aesthetic while maintaining a cohesive focus."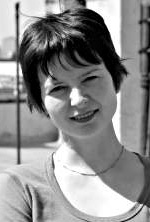 Mlinko has authored three books of poetry: "Shoulder Season" (2010), "Starred Wire" (2005) and Matinees" (1999). "Starred Wire" is a National Poetry Series winner and a finalist for the James Laughlin Award. Her poetry has been lauded by the New Yorker as having a "unique sense of humor and mystery." She received the Poetry Foundation's Randall Jarrell Award for Criticism in 2009. As a teacher, Mlinko has shared her artistic insights with students at Brown University, the Naropa University Summer Writing Program and Al-Akhawayn University in Ifrane, Morocco. She will teach graduate and undergraduate courses in poetry and poetry criticism.
"My teaching philosophy is bound in the belief that to make a valuable contribution to literature, one must read, read and read some more," she said. "You'll find that one book leads backward to another and then another. Then, one day, you'll find that all those books lead forward to that book that you yourself will write."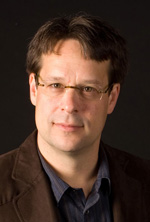 Prufer has authored five books of poetry: "In a Beautiful Country" (to be published in 2011), "National Anthem" (2008), "Fallen from a Chariot" (2005), "The Finger Bone" (2002) and "Strange Wood" (1998).  He also has edited poetry anthologies, as well as the 2010 poetry collection "Dunstan Thompson: on the life and work of a Lost American Master." Among his awards are three Pushcart Prizes, two Best American Poetry selections and honors from the Poetry Society of America. He also has received the Prairie Schooner/Strousse Award, the William Rockhill Nelson Award and fellowships from the National Endowment for the Arts and the Lannan Foundation. Prufer will teach graduate and undergraduate poetry classes.
"I'd like to be the kind of teacher who can help students understand when something isn't working in a poem, while, at the same time, not discouraging that student from exploring new poetic sensibilities," he said.
As part of UH's English department, CWP offers poets, fiction writers and non-fiction writers intensive training in both creative writing and literary studies. It offers two graduate degrees: the Master of Fine Arts and Doctor of Philosophy. To learn more about the program, visit www.class.uh.edu/cwp/.
---