Patti Smith's voice remains an influential force in rock music, and her lyrics continue to inspire poets and songwriters across all generations.
Soon, Houstonians will experience a different side of Smith's voice and words. The legendary songstress will present a reading of her recent autobiography "Just Kids" at 7 p.m., April 19 at the University of Houston's Cullen Performance Hall. Smith also will perform a short set of music and conduct a post-show book signing.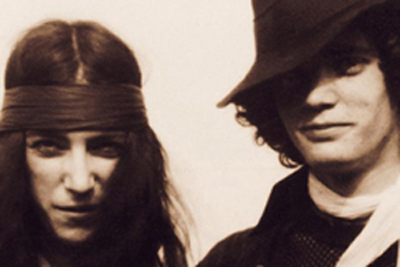 "Just Kids" details Smith's relationship with one-time lover and longtime friend, photographer Robert Mapplethorpe. Both were part of New York's bustling underground art scene in the 1970s. During this period Smith would emerge as one of the catalysts for punk rock with her raw approach to rock music and unflinching lyrics. Mapplethorpe took the cover photo for Smith's breakthrough LP, "Horses," and later became a noted and controversial studio photographer.
This event is presented by Voices Breaking Boundaries, with support in part from UH's Cynthia Woods Mitchell Center for the Arts and Nina and Michael Zilkha. It is co-sponsored by UH's Creative Writing Program, English department, Women's Studies Program and history department. Other co-sponsors include Brazos Bookstore, Inprint Inc., KPFT Pacifica Radio 90.1 FM, Houston Institute for Culture, Students for a Democratic Society, Free Press Houston and Houston Independent Media Center.
Tickets are $5 general admission at the door and $35 for preferred seating plus signed copy of "Just Kids." They can be purchased at Brazos Bookstore. For details, visit http://www.brazosbookstore.com/event/patti-smith.
Copies of "Just Kids" will available for purchase at the show.
Additional event details are available at http://www.vbbarts.org/calendar.shtml#culturalnarrative.
What:
Patti Smith - "Just Kids" reading and performance
When:
7 p.m., April 19
Where:

UH Cullen Performance Hall
Entrance 1 off Calhoun Road
Houston, Texas
---