UH Builds Dynamic Energy Leaders Amid Energy Transition Through Gutierrez Energy Management Institute By Janet Miranda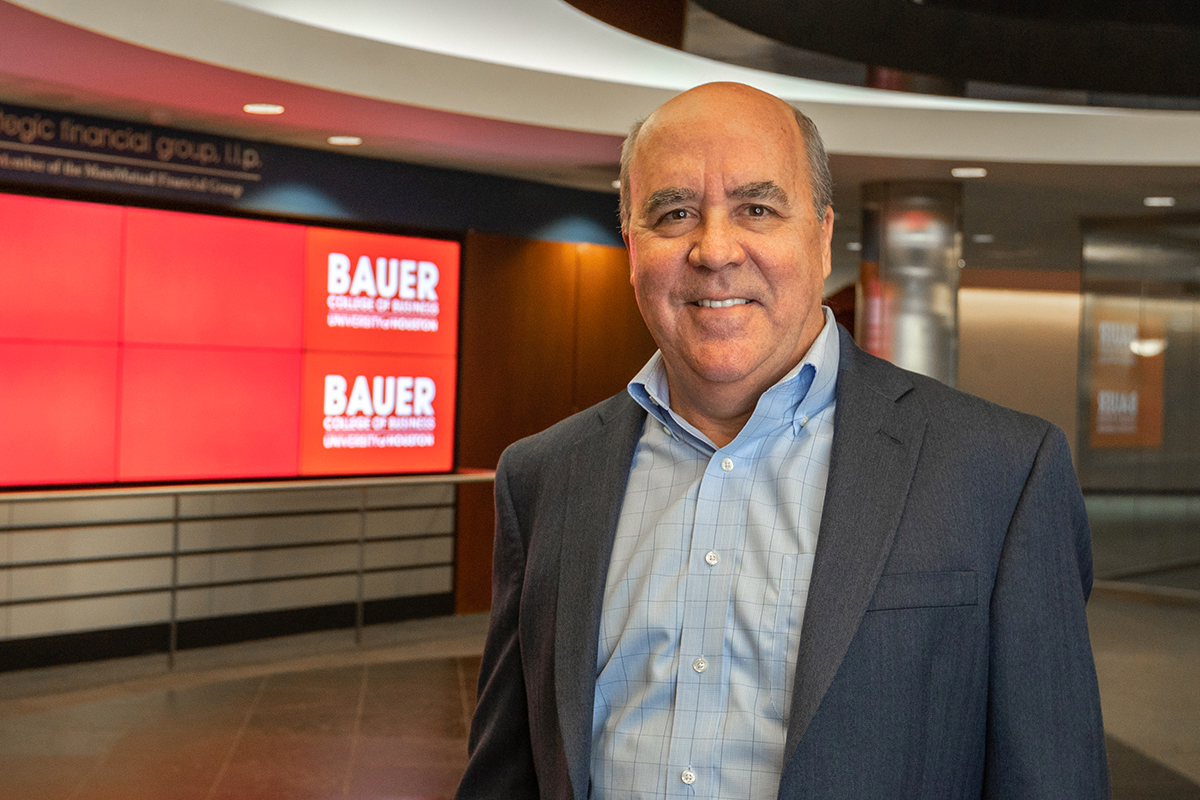 The Gutierrez Energy Management Institute (GEMI), housed within the C.T. Bauer College of Business at the University of Houston, has been at the forefront of a dynamic energy education program with the expertise and support of the industry, benefiting career-seeking students in the energy sector since 2001.
GEMI, renamed in 2016 after a generous endowment by Bauer alumni and energy executive Joe Gutierrez, offers students in-depth opportunities to engage with the energy industry, including development programs, graduate certificates and symposia.
The program offers a specialized curriculum to undergraduates as part of a track under the finance degree or as a professional program called global energy management. While their graduate certificate programs provide intensive exposure to topic areas in demand by the current business environment.
Gregory Bean, energy veteran with more than three decades of experience, has recently been appointed as GEMI's full-time Executive Director. He says GEMI is uniquely positioned in Houston - the energy capital of the world - to provide students with a leading edge in the energy industry.
"In addition to all the energy-specific courses, we work to try to develop learning opportunities for students such as independent research projects or internships. Our biggest priority is preparing students and helping them find a position in the energy industry," Bean said.
Bean is also expanding GEMI's industry and research and outreach events to create professional connections that translate to the recruitment of GEMI students. Increasing their popular symposium series to twice a year and launching a White Paper Series in partnership with UH Energy.
As the energy industry transitions, amid concerns about climate change, and the technological advancements in renewable energy, into a low-emissions future the institute is implementing an evolution of its own. GEMI plans to cultivate a new generation of industry leaders prepared to rise to the challenges of the evolution of the industry.
"There are differing views about how rapidly that [transformation] is happening, but there is a consensus amongst experts that it is happening, and that has significant implications for our students, for the industry and for Houston," Bean said.
The changing energy landscape translates to the creation of new relevant courses, knowledge advancement in the form of independent research, symposiums, white papers, and industry outreach tailored to new industry challenges.
Last year, 10 students worked on an independent research project for the Center for Houston's Future, an organization affiliated with the Greater Houston Partnership (GHP). One of GHP's main goals is to meet the needs of the local economy by supporting careers critical to key Houston industries. The research focused on analyzing the impact of different energy sources on the Houston economy.
In a current project, in partnership with the Office of Sustainability, GEMI students are exploring the feasibility of installing on-site solar power generation on the UH campus. Installing solar power generation facilities would reduce reliance on fossil fuels and reduce costs.
GEMI's dynamic strategy has contributed to student success by providing them with learning and networking opportunities ranging from academic advancement to independent research projects to teach students the challenges in building the energy workforce of the future.
"We have a very solid and substantial course program, but to build well-prepared professionals our single immediate effort is to provide actual experience and exposure to our students in the changing industry before they graduate," Bean added.