ABB Student Ambassador Program Provides Industry and Networking Experience to Students By Janet Miranda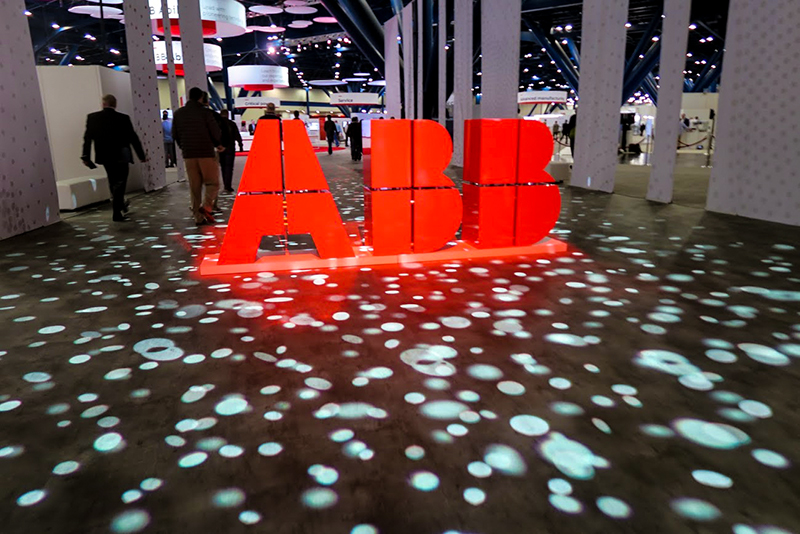 UH Energy and ABB, a multinational technological leader in robotics & automation, recently partnered to recruit UH students for an informative "mini-internship" experience. Francisco Socorro, a mechanical engineering senior, was part of a four-day educational and collaboration conference, called ABB Customer World 2019.
The ABB Student Ambassador represented UH and ABB in an international conference that brought together professionals from utilities and infrastructure industries to discover new innovative industry trends.
"It was actually good to learn about how the company is run from the inside," Socorro said. "It's nice to see how ABB is actually invested in diversity and inclusion, it's not just something they say. They actually care, and they practice it."
The conference brings thousands of national and international industry leaders to Houston every other year to participate in a variety of business forums, education and training sessions, keynote addresses, and product demonstrations. Socorro, along with other carefully chosen high-achieving students from other universities, represented ABB in this event, providing assistance and essential event information to around 8,000 attendees.
The experience included educational sessions that focused on developing helpful skills in young professionals and a visit to the 40,000 square foot Technology & Solutions Center. The students also had the opportunity to meet and network with industry executives and student ambassadors from different universities.
Socorro says the educational workshops helped him hone skills he will need as a young professional entering the industry.
"I learned things that I could do in a professional sense," Socorro said. "The event had LinkedIn workshops including one on how to sell yourself and increase your confidence in your skills. I think that would be very helpful during any future interview process."
Charles McConnell, Executive Director of the Center for Carbon Management in Energy, was one of the speakers in one of the many panels called the Future of Energy. He believes students should take advantage of opportunities that provide new networking opportunities.
"Anytime students can be exposed to an event such as this with a broad international base of participants, they're going to absorb the content of the event, and have a chance to be exposed to what is current and new. They get exposure to an international group of people and eventually, companies, where an opportunity to interact and network are good for students who are seeking opportunities for internships or ultimately full-time opportunities." McConnell said.
The scope of the event cannot be overstated, ABB is a pioneering technology leader, located in more than 100 countries with about 147,000 employees in all kinds of disciplines. The ABB Student Ambassador program presents students with a specially designed experience to learn more about the company and the industry.
McConnell says he proud of the feedback he has received from ABB officials about the performance of the students who were part of the program.
"ABB has been particularly happy and effusive in their praise of UH students.  [They] can't speak highly enough about the quality of people that have been part of the event. That sheds a good light on the university and specifically the students. I think it's something we can all celebrate," McConnell said.
For his part, Socorro is grateful for the opportunity not only to learn more about ABB but also to have a chance to network with experienced industry professionals. His participation in the conference has already reaped positive opportunities, he is currently in the interview process for a summer internship at ABB.
"Even if you don't know much about the company, it's a great opportunity to network. The event includes visitors from different areas of the field, including suppliers and distributors. People from all over the world will be a part of the event, so it's good to have your face out there," Socorro said.