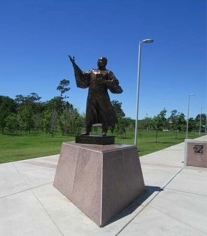 Originally created as one of the city's numbered political subdivisions shortly after Houston's founding in 1836, Third Ward has undergone significant boundary changes and population transformations in its 180-year-plus history. For most Houstonians, Third Ward is best known as a predominantly African American community with a rich history and cultural legacy along with a renewed sense of purpose and commitment.
Through the early part of the 20th century, the area's population was evenly divided between black and white residents. But by the 1930s, Third Ward became increasingly African American and, as one sociologist observed, "the city's most diverse black neighborhood and a microcosm of the larger black Houston community."
---
Ethnicity
71.7% African American
12.1% Hispanic
9.8% White
5.1% Asian
---
Initially, Third Ward was rooted downtown at the corner of Main and Congress streets and extended southeast. At one point, its northern boundary was Harrisburg and much of what is called the East End today was considered part of Third Ward. Today, US-45 (Gulf Freeway) stands as the unofficial northern border. The western boundary is Almeda Road, though much of the area between Almeda and Main was formerly Third Ward. The southern border is Old Spanish Trail (OST) and Griggs with the eastern boundary formed by the railroad tracks.
The communal, if not geographical, center of Third Ward is Emancipation Park, a 10-acre site that was purchased by former slaves in 1872 to serve as a place to annually celebrate the end of slavery in Texas. In 2017, a $33 million renovation and upgrade of the park and community center was completed and the street in front of it renamed Emancipation Boulevard. In addition to Emancipation Park, the area is anchored by the University of Houston, with a 675-acre campus located in the northeast corner of Third Ward, and Texas Southern University, a 150-acre historically black college two blocks away.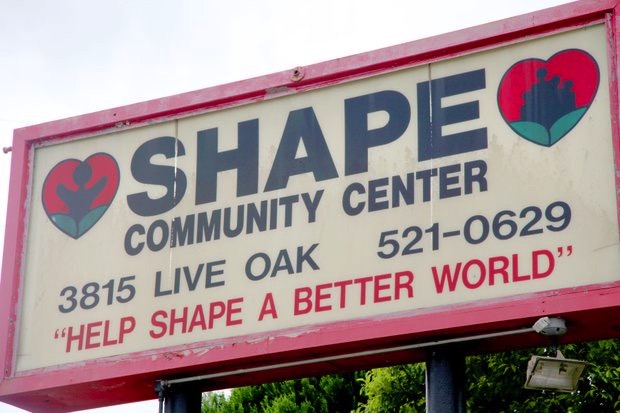 Third Ward has been called the cradle of the city's civil rights movement because black college students sat down at a segregated Third Ward lunch counter to first protest discriminatory policies in 1960. Most of the social activism from the African American community grew out of Third Ward. The Urban League and the NAACP had offices there; the latter still does. Most of the African American newspapers started in Third Ward including the Defender and The Forward Times. The first radio station stations targeting black audiences began there as well, KCOH (92.9 FM HD2) and KYOK. Many African American judges, elected and appointed public officials have traditionally resided in Third Ward. The oldest black church in Houston is in Third Ward along with several other churches that are more than 100 years old. The state's only black owned bank, UNITY, is there as well as the city's only black-owned hospital, Riverside, that closed in 2015 after nearly nine decades in operation.
Third Ward has a rich cultural legacy as well. It gave birth to the critically acclaimed black Ensemble Theatre, the Houston Museum of Art and Culture, and Project Row Houses. It has been the home of international muralist John Biggers (deceased), music icon Beyoncé, jazz musician Jason Moran, and actress Phylicia Allen Rashad. The El Dorado Ballroom (2310 Elgin) was a historical hotspot that hosted music legends from Count Basie to B. B. King and Sam Lightnin' Hopkins.
In the past decade or so, Third Ward has attracted an increasing number of investors due to its attractive proximity to downtown and the universities. Townhomes have been proliferating on the west side, generating fears among some that its community character may be compromised and residents displaced. This has stimulated the formation of organizations with goals of halting gentrification, promoting affordable housing, and preserving the culture.
Governmental and civic partnerships – including a number of UH-specific initiatives – have begun to revitalize and enhance Third Ward's assets while addressing the educational, health and economic disparities that continue to exist throughout this historic area.