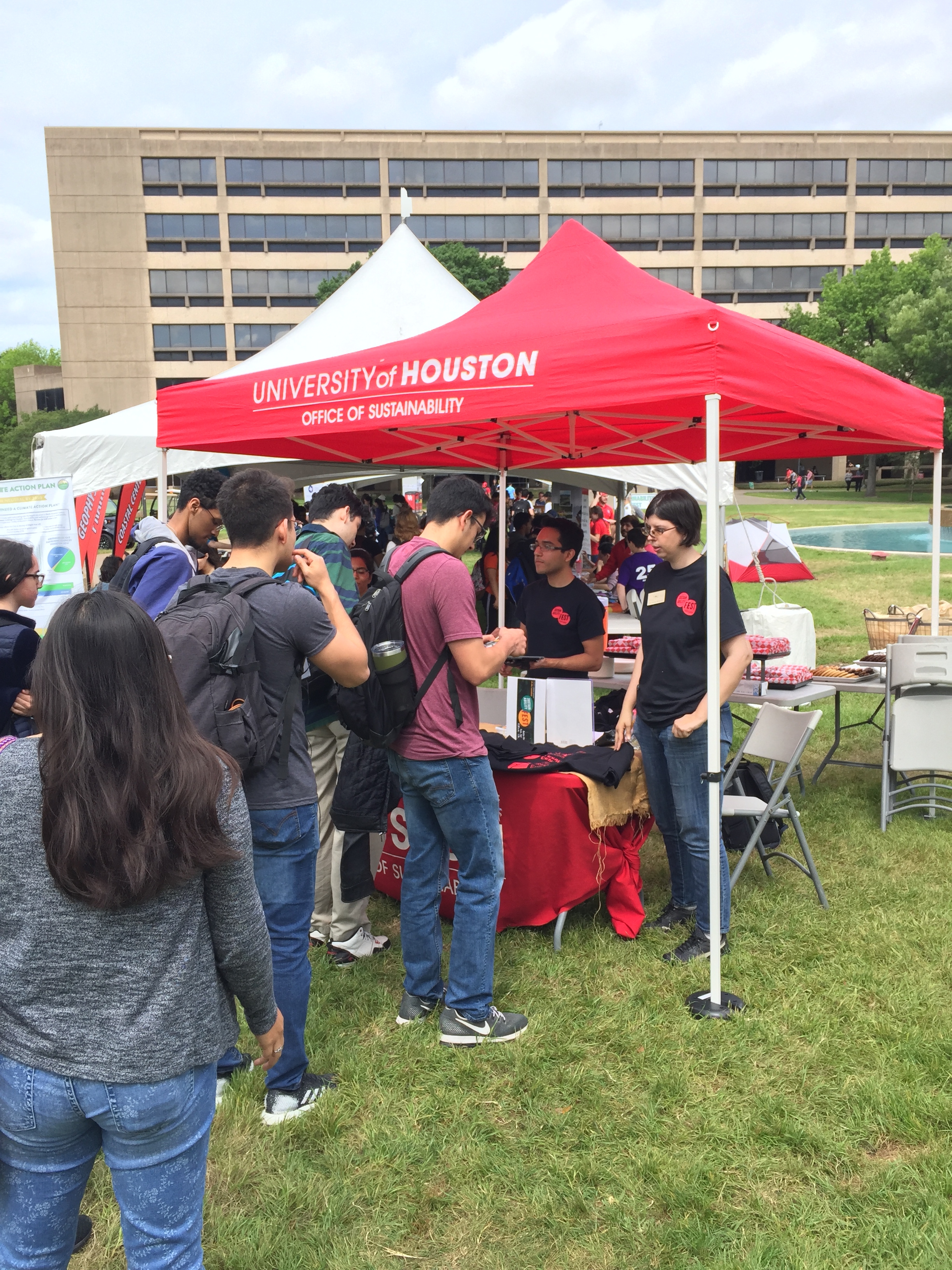 Over 300 guests attended the 2019 UH Sustainability Fest, held by the Office of Sustainability on Tuesday, April 16th, in Butler Plaza.
Celebrating its 6th year, guests engaged with over 30 vendors and partners on topics representing the full spectrum of sustainability from across the state of Texas. Attendees could watch live bees making honey in a glass hive, learn about Texas Central's quest for America's first bullet train, and hear the City of Houston's climate action plan, just to name a few of S. Fest's activities. Themed zones of the event included energy, wellness, inclusion, the natural environment, and transportation to represent the systemic nature of university sustainability practices.
"It was a really great turn out!" said representatives from the City of Houston's Sustainability Office. "Really great to see so much energy at the event."
"I take notes, and it just keeps getting better every year!" Said one of the presenter's from NASA.
Attendees could also enter a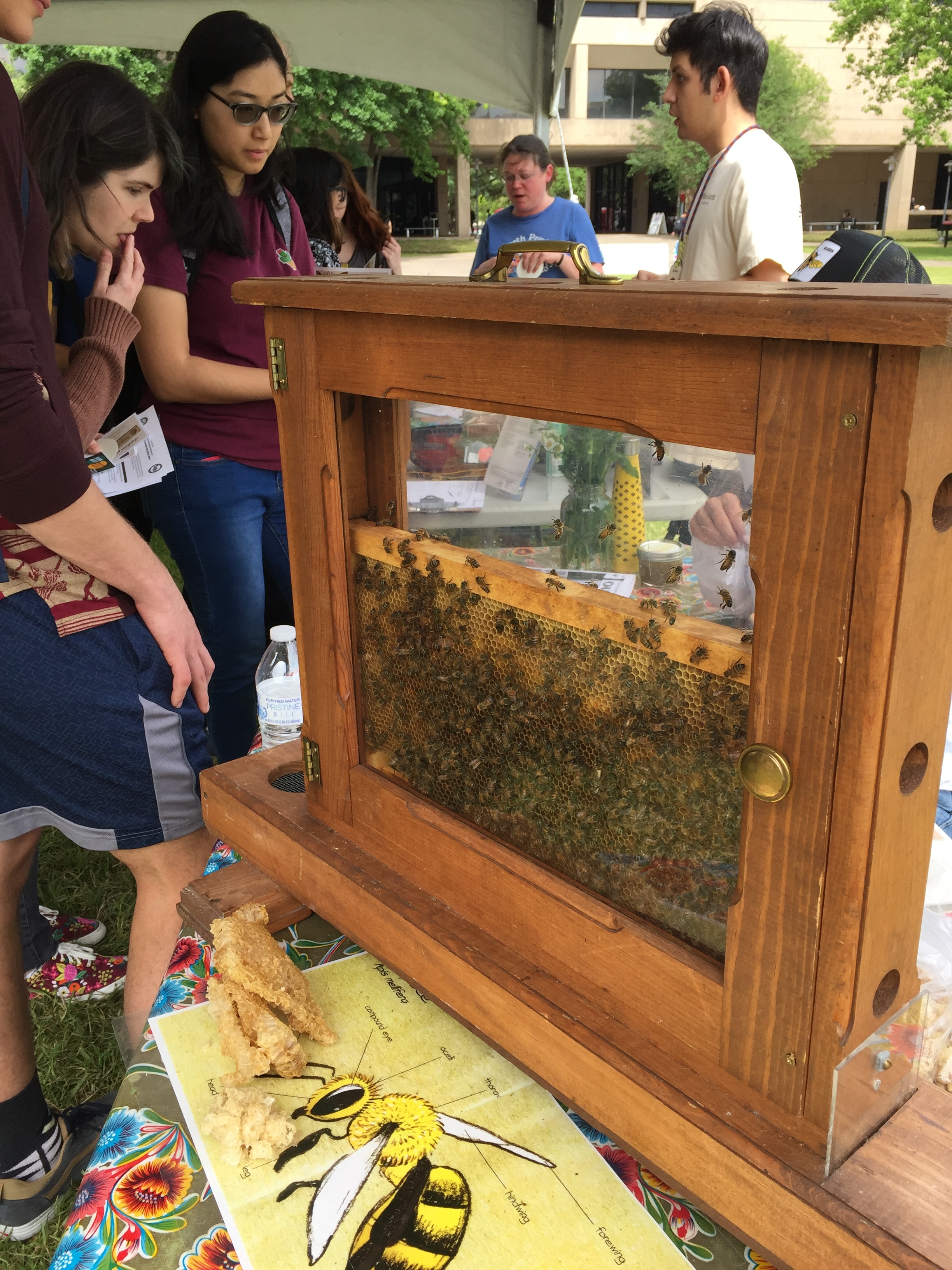 raffle by visiting as many booths as they could for a chance to win prizes from event sponsors. Prizes included first time gardener starter kits, a yearlong family membership to the Houston Zoo, zero waste kits, and much more.
Sustainability Fest also continued its commitment to vegan dining and zero waste practices. These initiatives not only lower the event's carbon footprint drastically, but also set the precedent for other events to do the same.
Sustainability Fest will return for its 7th year in spring 2020, also marking the 50th anniversary of Earth Day.
Full list of 2019 Sponsors and Partners:
| | | | | |
| --- | --- | --- | --- | --- |
| 7 Elements |   | NASA - Johnson Space Center |   | UH Dining |
| Air Alliance Houston |   | Polaris |   | UH Energy |
| All things Bees Texas |   | Project C.U.R.E. |   | UH Facilities |
| City of Houston Office of Sustainability |   | Rise Against Hunger |   | UH Honors in Community Health |
| GREEN CITY RECYCLER |   | Student Conservation Association |   | UH LGBTQ Resource Center |
| Green Mountain Energy |   | TcSUH |   | UH COAST |
| Hermann Park Conservancy |   | Texas Central |   | UH Student Centers |
| Houston BCycle |   | Texas Master Naturalist Gulf Coast Chapter |   | UH Wellness |
| Keep Houston Beautiful |   | The Metropolitan Volunteer Program |   | University of Houston Police Department |
| Memorial Park Conservancy |   | UH Campus Recreation |   | Urban Harvest |
| METRO STAR Vanpool |   | UH Coastal Center |   |  Whole Earth Provision Co. |