Pre-Health students at the University of Houston are strongly encouraged to view an orientation presentation presented by the staff of the Pre-Health Advising Center.
These presentations outline the function and purpose of our office, as well as details regarding the preparation for the various health professions.
Want to attend a live orientation? Click here to view the upcoming schedule.
Our Introductory Orientations (
designed for Freshman and Sophomores
) provide students with information concerning credential building (pre-requisites, shadowing/volunteering, etc.) before applying to medical and dental school, allied-health programs (PA, PT, OT), and nursing school.
[Select the image to download the narrated version of each presentation]
Medical & Dental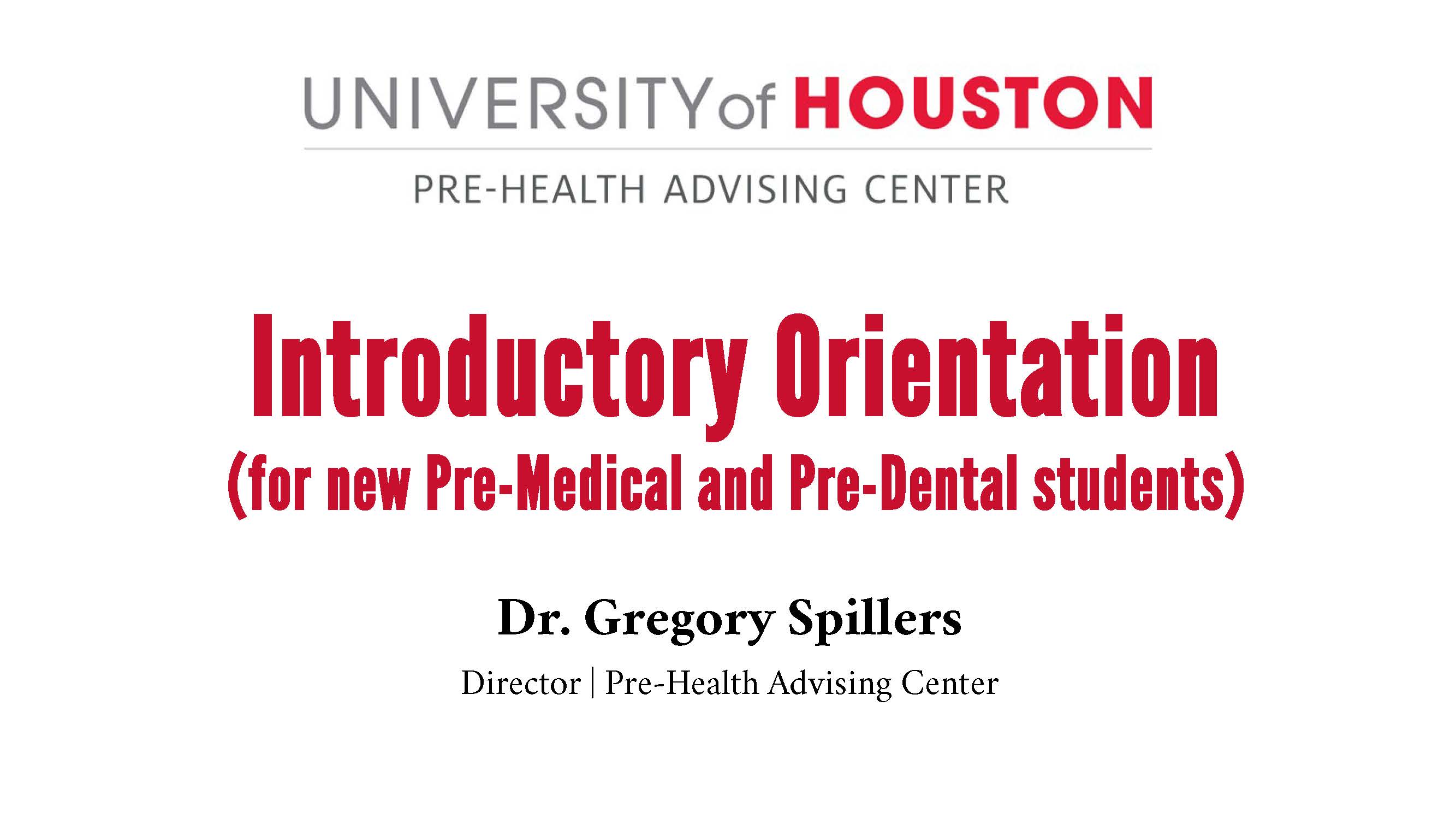 Introductory Orientation for Pre-Meds & Pre-Dents [PDF Version]
Allied-Health (PA, PT, OT)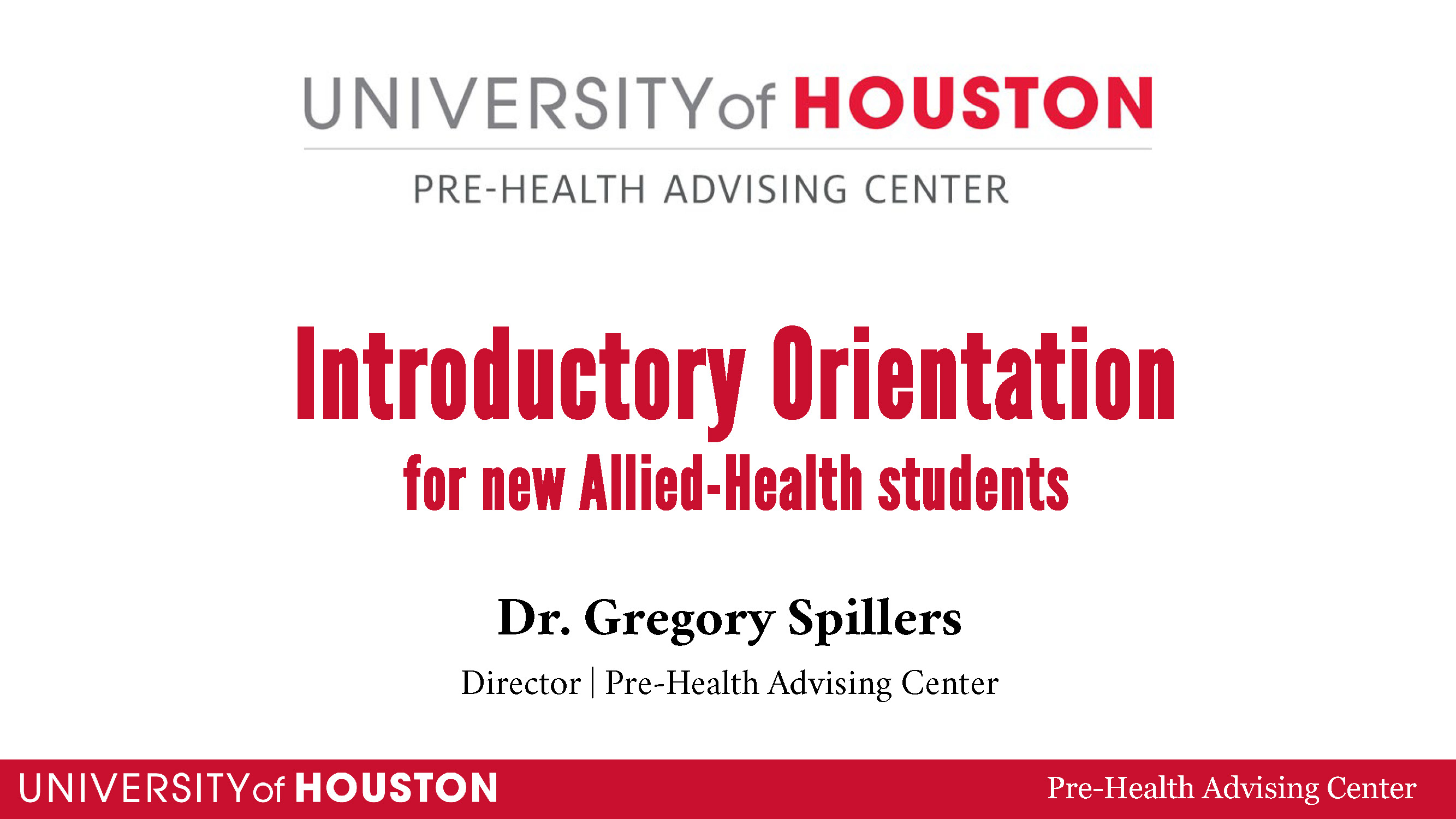 Introductory Orientation for Allied-Health (PA, PT, OT) [PDF Version]
Nursing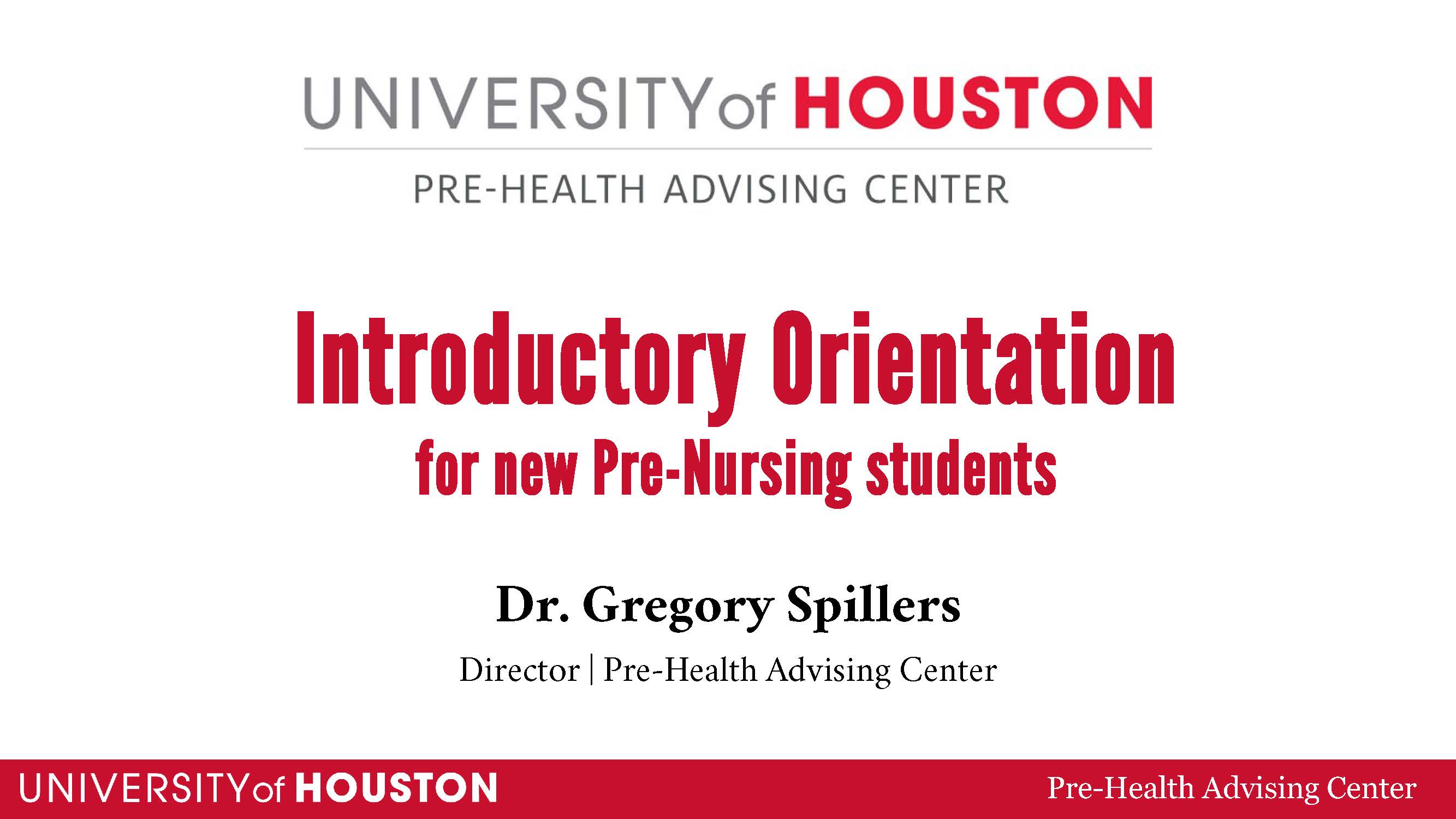 Introductory Orientation for Pre-Nursing [PDF Version]