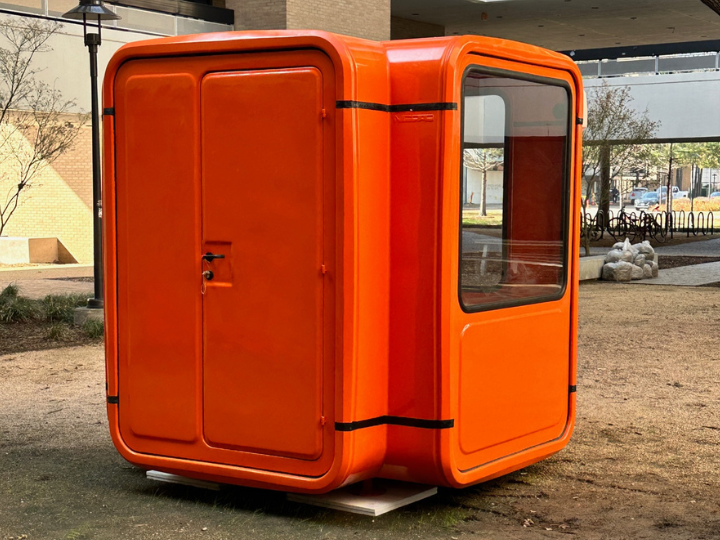 What started as a passion project for Dijana Handanović to restore K67 kiosks from the Balkan peninsula has evolved into a unique exhibition at the University of Houston.
The assistant professor at the Gerald D. Hines College of Architecture and Design spent three years trying to locate, restore and preserve the K67 kiosks that once served as newspaper stands, coffee shops and post offices for people in the former Yugoslavia, located in the Balkan Peninsula.
The bright colored structures, which stand 8 feet long, 8 feet wide and 8 feet high, stood in stark contrast to the brutalist architecture that dominated cityscapes in the country at the time.
"The brutalist architecture was meant to create brotherhood and unity between different ethnic groups, but instead it represented a forced ideology," Handanović said. "When Yugoslavia collapsed, monuments that were supposed to represent unity now represented division. In contrast, the kiosks presented a neutral, accepting, adaptable space that was embraced by all ethnic groups."
They were designed in 1966 by architect Saša Janez Mächtig. About 7,500 pieces were made before production stopped in 1999. Only a small number remain, with most destroyed during the Yugoslav Wars in the 1990s.
The restored kiosk will be on display in the courtyard of the Fine Arts building beginning Thursday, Jan. 26 through the end of the semester. Additionally, archived drawings from the architect, small 3D models and a video spotlighting the kiosks will be on display inside the Blaffer Art Museum through March 12.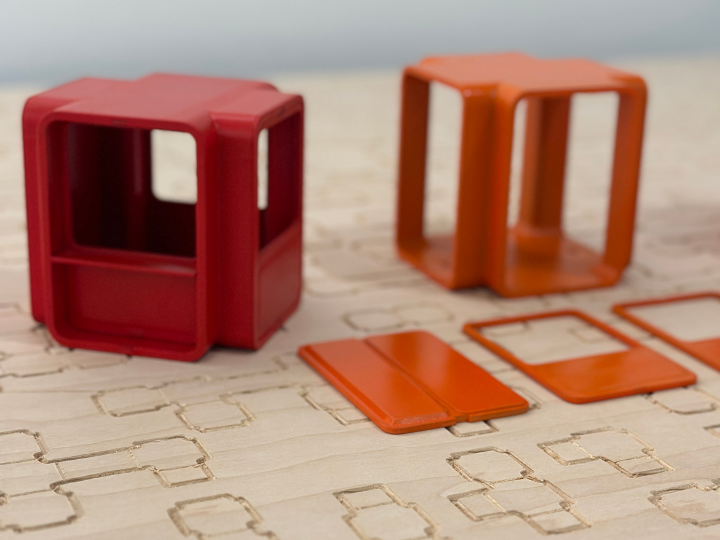 At the exhibition opening event on Jan. 26, which is open to the public, music recordings from Kathrine G. McGovern College of the Arts students will play inside the museum. Students and music composition professor Rob Smith composed 24 works inspired by the various functions the K67 kiosk once had. A QR code will also remain on the kiosk, which will allow visitors to listen to the works.
Although Handanović had the opportunity to bring K67 to other institutions, she decided to display it at UH because of the community she has developed since her time enrolled in UH's Language and Culture Center. A refugee from Bosnia and Herzegovina, she lived in Austria and eventually came to UH to learn English. Once she passed her English exams, she enrolled as an undergraduate student in interior design, then continued at UH for her master's. She is now a tenure-track assistant professor at the college's interior architecture program.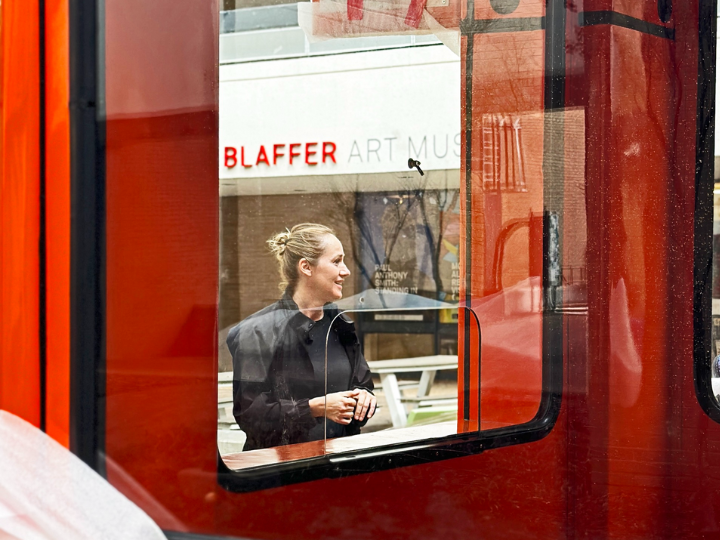 "I was embraced at UH with open arms, starting with the Language and Culture Center," she said. "This is my home. I want to give back and create that feeling for students who were like me. Through the kiosk, they can stop, meet somebody and create their own story."
WHO: Restored K67 kiosk
WHAT: Exhibition opening with pre-recorded compositions from music students, archived drawings, small 3D models and a video spotlighting the kiosks.
WHEN: Exhibition opening is Thursday, Jan. 26, 6-8 p.m. Kiosk on display through May.
WHERE:
Blaffer Art Museum, 4188 Elgin St., Houston, TX 77204 (
Map
).
---