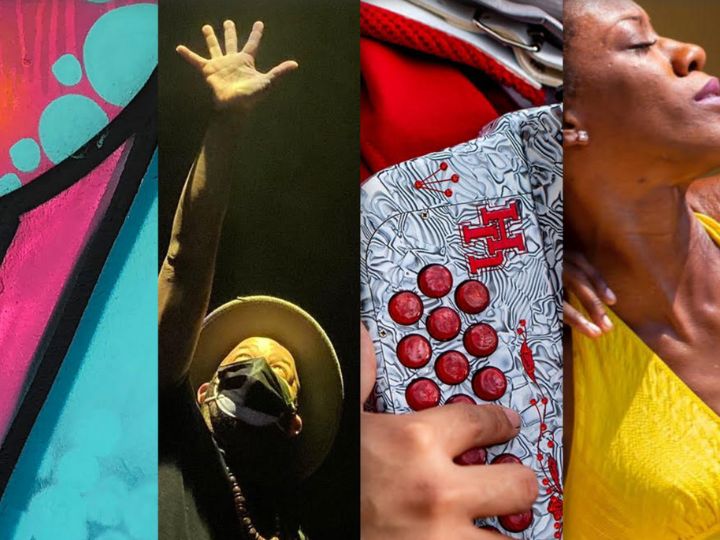 In collaboration with Houston Methodist Hospital, the University of Houston Kathrine G. McGovern College of the Arts presents "Come Together Houston: A Community Arts and Health Partnership." The free event performance series is funded by the CDC Foundation, and focuses on raising COVID-19 vaccine awareness through the arts in immunization hesitant Houston communities.
The series runs May 5 through July 23, and will feature four Houston artists: GONZO247, graffiti muralist; Mariachi Pumas, UH Mariachi ensemble; Outspoken Bean, poet laureate; and Urban Souls; social arts organization promoting creativity.
Members of the community will be invited to share and record their personal experiences with COVID-19 during each event, and those stories will then be featured on the Come Together Houston website.
May 6, 5:30-8 p.m., MECA Dow Campus (Multicultural Education & Counseling through the Arts) 1900 Kane St, Houston, 77007
May 21, 12-2 p.m., Trinity Houston United Methodist Church, 2600 Holman St., Houston, 77004
May 27, 5:30 – 8 p.m., MECA Dow Campus (Multicultural Education & Counseling through the Arts) 1900 Kane St, Houston, 77007
July 23, 4-7 p.m., Discovery Green, 1500 McKinney St., Houston, 77010
---