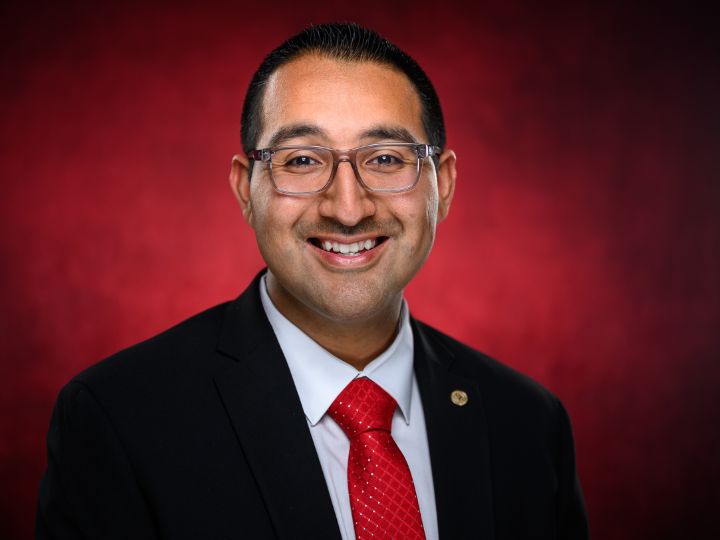 University of Houston graduate student Edward Carrizales-Saucedo is the first person in his family to go to college. Though he acknowledges the hard work of his parents, growing up he never thought a college education would be possible.
Not only was it possible, but Carrizales-Saucedo was appointed today by Texas Gov. Greg Abbott to serve as the student regent on the UH System Board of Regents. He'll work with the nine other members to make governing decisions for the system and each of its four universities. Although he won't have a vote on the Board, Carrizales-Saucedo will be the voice of the system's nearly 75,000 students.
"I am honored to be selected to the Board of Regents and look forward to bridging the gap between students and the administration as we work toward elevating all of the system universities," said Carrizales-Saucedo, who is pursuing a master's degree in business administration (MBA) at the C.T. Bauer College of Business at UH. "I really want to help our students get the best college experience they can."
Carrizales-Saucedo graduated from UH with a degree in business administration in 2013 and started his career as a business analyst. He got involved in alumni groups and was a founding member of the UH Hispanic Alumni Association. It was there he discovered a passion for helping students find their voice. He is also currently a vice-chairman of the Houston Livestock Show and Rodeo Alumni Council, and an Emerging Leader on the Houston Hispanic Chamber of Commerce.
"I want to congratulate Mr. Carrizales-Saucedo on his appointment to the Board of Regents. He is an exceptional student and leader that will bring a unique and valuable perspective to the Board. I am confident he will be an outstanding representative for all UH System students," said UH System Chancellor Renu Khator.
Carrizales-Saucedo keeps a busy schedule. When he's not studying, he works as an assistant vice president at Amegy Bank, a division of Zions Bancorporation, N.A. He felt the timing was perfect to apply for the student regent appointment.
"When I was an undergraduate, I worked full time, went to school and I was involved as much as I could be. But it's always been my goal to be a student regent," he said. "I just love the University of Houston and the impact it's had on me. I hope I can make that same impact on the students of the University of Houston System."
---