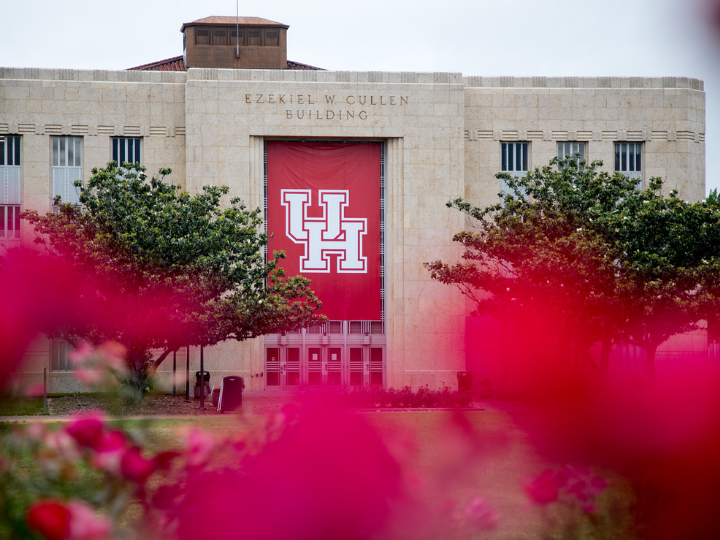 A dozen graduate programs at the University of Houston have been ranked as top 50 programs in their disciplines in the 2021 U.S. News & World Report graduate program rankings released today, with the petroleum engineering program joining the top 10 at No. 9. The UH Law Center has two top 10 programs with Health Care Law at No. 5 and Intellectual Property Law at No. 8.
"To have twelve graduate programs ranked among the nation's best academic programs [this year] demonstrates the excellence of our faculty and caliber of our students across the University of Houston," said Paula Myrick Short, senior vice president for academic affairs and provost. "We will continue to build a Top 50 public university by providing the highest quality professional and graduate programs and prepare our students to lead."
Overall, the UH Law Center has eight programs ranked in the top 50:
Healthcare Law, No. 5
Intellectual Property Law, No. 8
Part-time law, No. 11
Environmental law, No. 20
Trial advocacy, No. 42
International law, No. 43
Contracts-commercial law, No. 45
Legal writing, No. 46 (up 55 spots from 2020)
"This was part of the Law Center's strategic plan to increase the number of the Law Center's top specialty rankings," said Leonard Baynes, dean of the UH Law Center. "One of the key features about the Law Center is that it has deep and excellent expertise in a wide variety of legal specialties, which ultimately provides our students a diversity of legal educational and job opportunities. There are not many other law schools who can highlight that they have eight unique legal specialties that are ranked in U.S. News top 50." 
The UH Cullen College of Engineering's graduate petroleum engineering program is ranked No. 9 while chemical engineering is No. 33. The part-time Master of Business Administration (MBA) program at the C.T. Bauer College of Business moved up 20 spots to No. 46. Finally, the graduate political science program in the College of Liberal Arts and Social Science ranked at No. 50.
Each year, U.S. News ranks professional school programs in business, education, engineering, law, medicine and nursing, including specialties in each area. Other disciplines are ranked periodically.
The rankings are based on two types of data: expert opinions about program excellence and statistical indicators that measure the quality of a school's faculty, research and students.
To see where all graduate program rankings or to learn more about the ranking methodology, visit the U.S. News & World Report website.
---