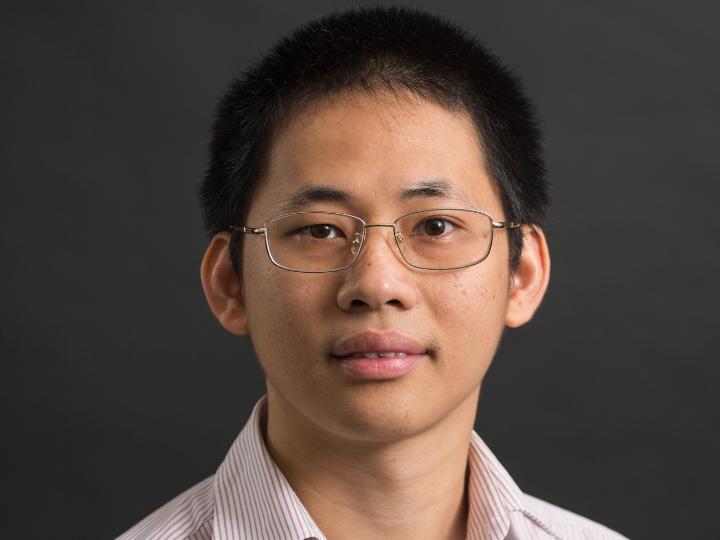 Three University of Houston Cullen College of Engineering researchers have been named Senior Members of the National Academy of Inventors (NAI) for 2021.
Hien Nguyen, assistant professor of electrical and computer engineering; Jeffrey Rimer, Abraham E. Dukler Endowed Chair, William A. Brookshire Department of Chemical and Biomolecular Engineering; and Gangbing Song, Moores Professor of Mechanical Engineering, are among 61 academic inventors from around the country chosen for the prestigious honor for their remarkable innovation-producing technologies and growing success in patents, licensing and commercialization.
"This national distinction honoring the research and scholarship of Drs. Nguyen, Rimer and Song is emblematic of the reputation for innovation fostered at the Cullen College of Engineering," said Paula Myrick Short, senior vice president for academic affairs and provost at UH. "I congratulate these three outstanding faculty members for this well-deserved recognition." 
Professor Nguyen's work is at the nexus of biomedical data analysis and artificial intelligence (AI). He is passionate about inventing novel algorithms to address physicians, biologists and patients' compelling needs.
"My recent projects aim to develop novel AI principles for analyzing microscopic, histopathological and radiologic images," Nguyen explained. "Being selected as a senior member of NAI will allow me to access an excellent collaborator network to further pursue my current research interests."
Professor Rimer is known for his expertise in the processes behind crystal growth and formation, which impacts everything from drug development and the production of chemicals and fuels to pathological diseases such as kidney stones and malaria.
"I am extremely honored to receive senior membership in the NAI," Rimer said. "Being affiliated with this prestigious organization will afford new opportunities for innovation and expanded research activities by engaging with a global network of highly accomplished inventors."
In his Smart Materials and Structures Laboratory at UH, professor Song researches the development of actuator systems for aerospace, biomedical and oil exploration applications as well as sensor systems for biomedical research, oil exploration and structural health monitoring. The lab has also developed fiber optics-based displacement sensors for orthopedic research and fiber optic sensors for dynamic measurements.
"It is quite an honor to be a senior member of NAI. I am proud the inventions of Smart Materials and Structures Laboratory have been recognized," Song said. "UH offers a fertile ground for research and invention to grow. I appreciate the contributions from my past and current students, postdoc associates, academic and industrial collaborators, and visiting scholars to my lab."
The ability to nominate an individual for NAI Senior Member recognition is an exclusive opportunity afforded solely to NAI Member Institutions to recognize their outstanding innovators. These organizations themselves are widely regarded as innovation powerhouses which continuously promote and foster the spirit of innovation.
The recognition of intellectual and practical output of our professors is yet another confirmation of the pivotal role UH faculty play in addressing critical societal and technological challenges said Amr Elnashai, vice president for research and technology transfer at UH.
"Creating new knowledge that underpins addressing today's challenges is at the core of our institution's mission. The recognition of Drs. Nguyen, Rimer and Song by the National Academy of Inventors highlights outstanding research endeavors that each is undertaking," he said. "It also highlights the important role UH plays in advancing innovation to improve the quality of life in its region, state, nation and further afield."
This latest class of NAI Senior Members represents 36 research universities, government, and nonprofit research institutes. They are named inventors on over 617 issued U.S. patents.
"NAI Member Institutions support some of the most elite innovators on the horizon. With the NAI Senior Member award distinction, we are recognizing innovators who are rising stars in their fields and the innovative ecosystems that support their work," said Paul R. Sanberg, NAI president. "This new class is joining a prolific group of academic visionaries already defining tomorrow."
Following a nomination for NAI Senior Member, individuals undergo a rigorous selection process by the NAI Advisory Committee, which is composed of elected NAI members and other professionals considered pioneers in their respective field. Senior Members are elected biannually, and nominations are accepted on a rolling basis.  A full list of NAI Senior Members is available on the NAI website.
---