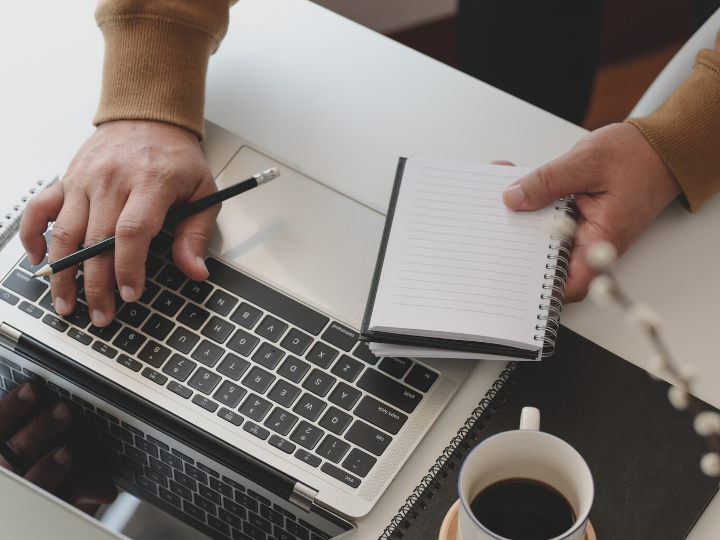 The stock market is dropping, companies are struggling and people are losing jobs as a result of the COVID-19 crisis. Even though the current economic forecast has many concerned, some employers are still hiring and interested in connecting with job-seekers virtually, according to Monica Thompson, executive director of University Career Services (UCS).
University of Houston students and alumni who are looking for jobs and internships can turn to UCS for a wealth of virtual resources, including career counseling appointments, virtual chats and workshops. There are also opportunities to meet recruiters and prospective employers online. Thompson advises now is the time to be proactive and prepare for when the job market bounces back.
"Our goal is to get students equipped and to give them confidence to go after those jobs right now – while they are home and have a little extra time," she said. "This week we expanded our online format and shared a virtual checklist for their success. This is a good time to update resumes and LinkedIn profiles, do informational interviews, and build a strong network. We have all the tools to help students be successful."
Another tool offered is the Coog Careers Career Workbook which has tips and strategies for everything from resume creation, sample cover letters to negotiating your salary.
Thompson offers this advice to any job seeker:
Network and reach out to friends, employed alumni and professional associations to learn about job opportunities.
Use this time to learn and gain new computer and language skills and certifications. LinkedIn Learning has a plethora of professional development webinars including topics such as networking.
New challenges can create new opportunities. Assess your skills and take advantage of entrepreneurial and volunteer opportunities.
"We know various industries have been greatly impacted and students may be concerned about their current employment, internship or post-graduation job offers. I urge them to stay in contact with their employers or those who have extended offers."
UCS career counselors are still available from 9 a.m. – 5 p.m., Monday through Thursday, and Friday from 1- 4 p.m. by phone or Zoom video conferencing to offer guidance during this uncertain time. All services are accessible through Cougar Pathway including job postings. UCS serves the UH campus as well as UH at Sugar Land and UH at Katy. Thompson also notes career fairs and career mixers have been rescheduled. Click here to see the new dates.
In addition to UCS, there are six college-based career centers that offer resources and services to their students exclusively. They include Bauer College of Business, College of Technology, Conrad N. Hilton College of Hotel & Restaurant Management, Cullen College of Engineering, UH Law Center and Graduate College of Social Work.
---