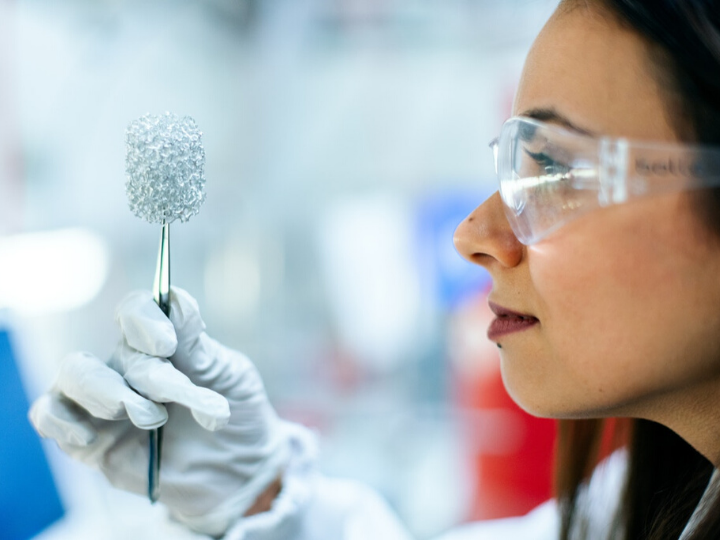 Reflecting its emphasis on commercializing technologies to improve society, the University of Houston is ranked among the top global universities for the number of utility patents issued in 2019.
It was one of just three Texas universities to be listed among the top 100 global universities for issued utility patents.
UH was No. 75 on the list, tied with Drexel University with 39 utility patents issued in 2019. It was ranked No. 88 last year.
The National Academy of Inventors and the Intellectual Property Owners Association produce the rankings of public and private institutions based on utility patents, which make up 90% of all patents issued. UH has ranked among the top 100 global universities for the past five years.
Amr Elnashai, vice president/vice chancellor for research and technology transfer at UH, said the rankings bolster the University's position as a research powerhouse.
"The rankings show that UH continues to make a major contribution to the innovation enterprise on the U.S. and global stage," he said. "To be in the top 100 universities worldwide for U.S. patents emphasizes that the UH research enterprise has been successfully steered towards impactful research with the potential to address societal challenges."
The rankings draw upon data from the U.S. Patent and Trademark Office. The University of California System topped the list, with 631 patents issued in 2019, followed by the Massachusetts Institute of Technology with 355.
Among Texas schools, the University of Texas ranked No. 3, with 276 patents issued, and Texas A&M University ranked No. 65, with 44.
In all, universities on the Top 100 list were issued 7,873 U.S. utility patents in 2019, up from 1,046 patents in 2018. The full list is available here.
UH in 2018 rebranded its research park as the UH Technology Bridge to better focus on moving new technologies from the lab to the marketplace, with incubator and laboratory space, along with facilities for light manufacturing.
---