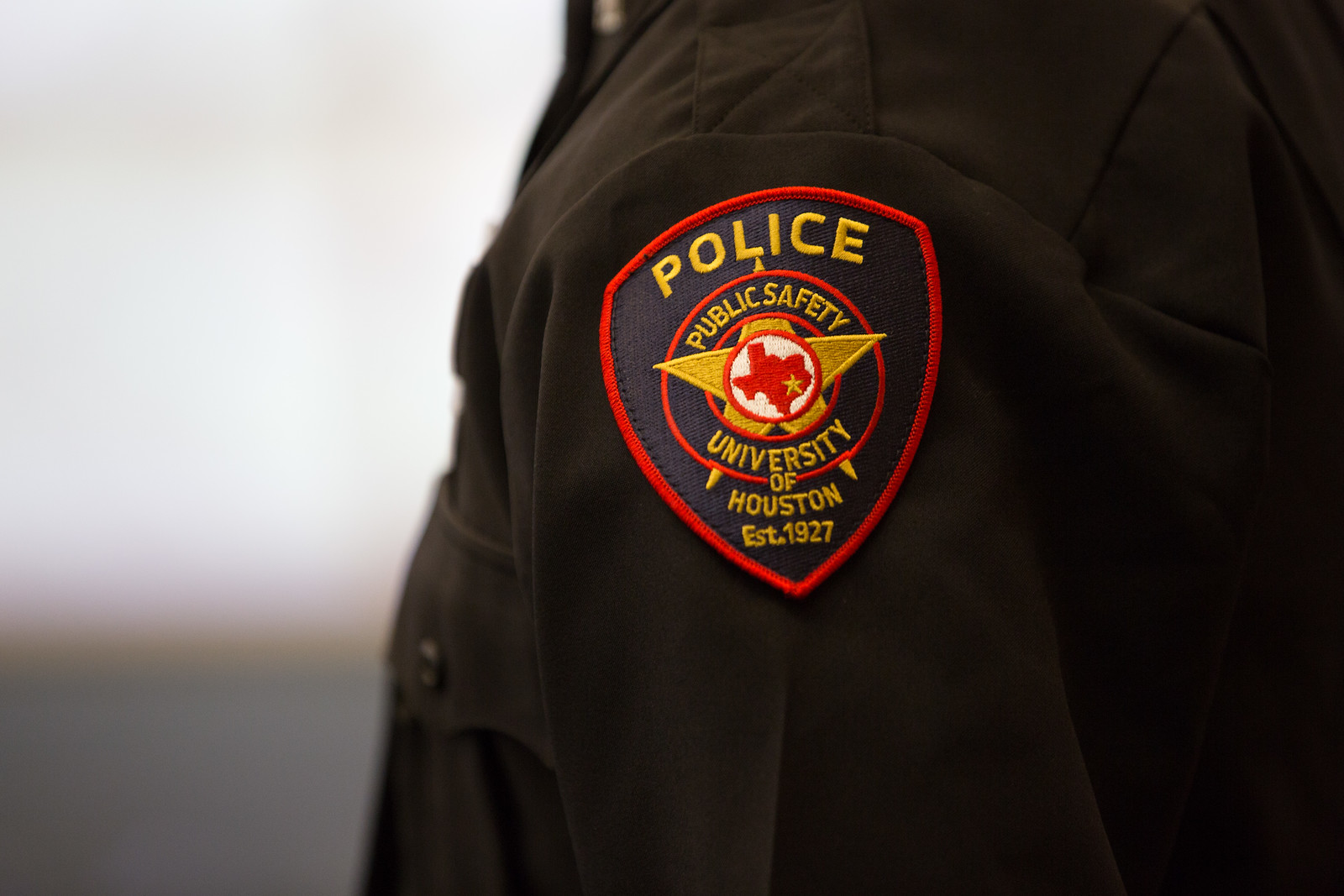 A team of assessors from the International Association of Campus Law Enforcement Administrators (IACLEA) will visit the University of Houston Police Department (UHPD) on October 19 to examine all aspects of UHPD's policies and procedures, management, operations and support services. The site visit is part of a voluntary process to gain IACLEA accreditation – a highly-prized recognition of campus public safety professional excellence.
University members, agency employees and the public are invited to offer comments by calling 713-743-0596 on Monday, October 21, 2019, from 1-3 p.m.  Telephone comments will be taken by the IACLEA assessment team and must address the department's ability to comply with IACLEA's standards.  The IACLEA Accreditation Standards Manual is available on the IACLEA website.
Additionally, anyone wishing to submit written comments about UHPD's ability to comply with the standards for accreditation may send them to IACLEA Accreditation, 1110 Bonifant Street, Suite 220, Silver Spring, MD 20910.
"UHPD must meet IACLEA's state-of-the-art standards, including compliance in 190 different areas of assessment, to achieve this prestigious accreditation," said UHPD Police Chief Ceaser Moore. "The women and men of the UHPD are dedicated to promoting and preserving a safe campus environment and providing great customer service to the university community. We look forward to receiving the public's feedback as a part of this process."
The assessment team is composed of experienced campus law enforcement professionals from out-of-state according to UHPD interim-accreditation manager  and UH System clery coordinator Jason Marquez. The assessors will review written materials, interview individuals and inspect facilities where compliance can be witnessed.  The assessors are team leader Peter A. Agnesi, retired associate vice president of the Department of Safety, Security & Emergency Preparedness for Broward College; and Charles Simpson, St. Augustine University police director.  Once the assessors complete their review of the department, IACLEA will determine if the department is to be granted accredited status, said Marquez.
Accreditation is for four years, during which the department must submit annual reports attesting to continued compliance with the rigorous standards under which it was accredited.
---