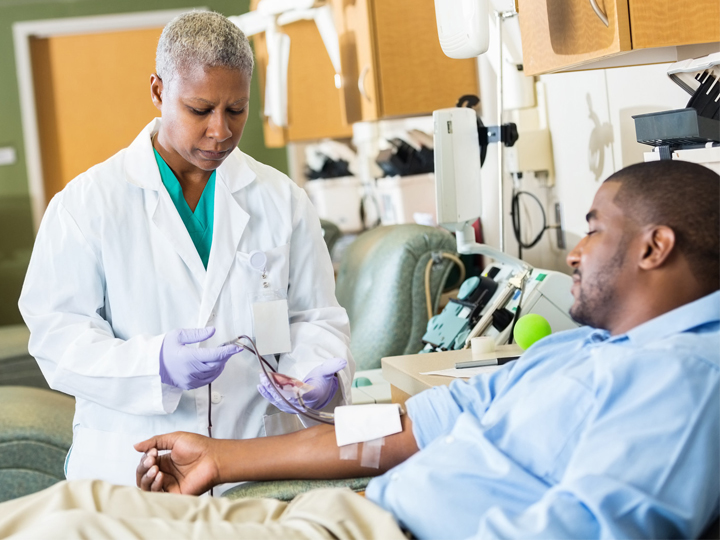 A generous $250,000 donation from H-E-B will help the University of Houston College of Medicine build healthy communities in Texas – a mission shared by both organizations.
Following unanimous approval by the Texas Higher Education Coordinating Board last month, the College of Medicine will focus on training primary care doctors to practice in underserved urban and rural communities to address a significant shortage. It's projected that 6,260 additional primary care physicians will be needed in Texas by 2030 to keep up with population growth.
The objective aligns with H-E-B's commitment to communities throughout Texas and the overall wellness of Texans. H-E-B offers Second Saturday Screenings at H-E-B pharmacy locations across Texas to help customers "know their numbers" and makes available dietitians through H-E-B's Nutrition Services for customers trying to manage a disease or just wanting to learn how to shop for their health. It also provides health screenings and tests, vaccinations, immunizations and physicals with a focus on preventive care.
"H-E-B has made health a top priority and we identify with that vision at the University of Houston where we offer a wide variety of health and medical programs," said Dr. Stephen Spann, founding dean of the UH College of Medicine. "We're fortunate that H-E-B sees the value in the goal of our medical school to help fill the primary care doctor gap in Texas, and their support is much appreciated."
"H-E-B is proud to support the UH College of Medicine because of its unique, compelling and holistic approach to train medical students and to provide value-based health care to underserved communities," said Winell Herron, H-E-B group vice president of public affairs, diversity and environmental affairs. "With this gift, we recognize the importance of training more primary care physicians, which aligns with H-E-B's commitment to building healthy communities."
The College of Medicine aims for at least 50 percent of each graduating class to specialize in primary care compared to the national average of about 20 percent. The innovative curriculum being developed will consistently expose students to primary care settings and practice over their four years of medical education.
There are several critical steps remaining before the College of Medicine can open its doors to students. The College of Medicine will soon submit its application for accreditation with the Liaison Committee on Medical Education (LCME), the federal accrediting body for medical degree programs.
In January 2019, UH will request $20 million in appropriations from the Texas Legislature this biennium— and another $20 million over the next eight years, approximately ten percent of the total $450 million in funding sources. The remaining startup costs include private support, intellectual property revenue, institutional funds and private/public partnerships. To date, UH has raised $35 million of $40 million in private philanthropy for the college.
"The outpouring of support for the medical school is a clear indication that the Houston community is galvanized by our plan, and we're eager to keep the momentum going," said Eloise Brice, vice president for university advancement.
---