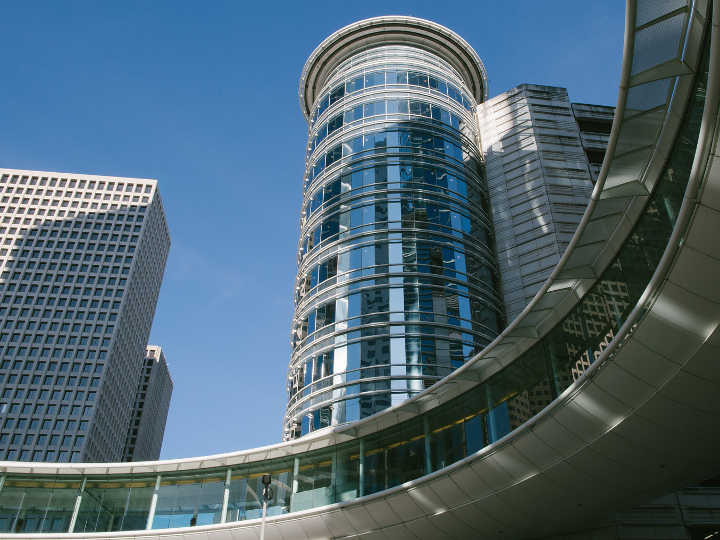 The University of Houston has launched a five-year plan to better align its 74-acre Energy Research Park with Houston's growing innovation ecosystem. The plan targets organizations that can take advantage of the University's full range of infrastructure and expertise to guide emerging technologies through the commercialization cycle and bring them to market.
The plan includes changing the name of the research park to the UH Technology Bridge to better reflect the mission of bridging the so-called "valley of death" between research and commercialization, the stage at which technology has advanced beyond the substantive research phase but is not yet commercially viable.
Amr Elnashai, vice president of research and technology transfer at UH, said the Technology Bridge complements Houston's innovation ecosystem through partnerships with other universities and a concentration of both people – from researchers to student interns – and infrastructure, including office, laboratory and industrial space for developing a prototype or scaling operations.
"Companies taking products from idea to commercialization need expertise ranging from research to licensing to startup formation and operation," he said. "They need interns in specialized fields, technical and startup consultants, and they often need laboratories with large amounts of space for experimentation, to produce a prototype or to scale their operations. We have all of this to offer." Elnashai said the facility adds capacity where needed to complete the cycle of innovation in Houston and renders the city an ideal place for commercialization of advanced technology.
The plan involves three major components: 
Attracting large industry partners that seek to connect with UH through research, specialized faculty expertise and internships. 
Attracting startups that require proximity to faculty and interns and access to world-class core facilities and laboratory space. Fifteen startups are currently based at the facility. 
Identifying areas of applied research with industry consortia or university institutes that require space for larger experimentation and scale-up as they get closer to commercialization.
Bob Harvey, president and CEO of the Greater Houston Partnership, said the UH Technology Bridge will strengthen ties between leading Houston companies, technology-based startups, top researchers in academia, students and entrepreneurs. "The UH Technology Bridge brings needed physical capacity alongside critical intellectual capacity, all in close proximity to the UH campus, downtown Houston and Houston's emerging Innovation Corridor," he said.
The Technology Bridge is expected to create $1 billion in cumulative economic development for Houston over the five-year period covered by the plan. This will be achieved by bringing five additional large industrial partners, an additional 25 startups and three new research collaborations to the facility.
"After already playing a key role in the development of the technology innovation frontier in Houston, UH is upping its game in a way that makes this UH alum very proud," said Houston Mayor Sylvester Turner. "The UH Technology Bridge is a leap that will contribute significantly to Houston's rapid growth as the next fertile ground in the U.S. for digital technology breakthroughs, startups and incubation work among public and private groups."
UH Technology Bridge is competitive with other U.S. research parks, with more than 30,000 square feet of incubator space and nearly 200,000 square feet of built-up space ideally suited for large laboratories, pilot scale facilities and light manufacturing. It offers access to resources and expertise in one location and in close proximity to the innovation and energy corridors, midtown innovation district, downtown, NASA and the Houston Ship Channel.
UH President Renu Khator said the Technology Bridge is a natural fit for the University's mission.
"As Houston's large public research university and center for innovation, our mission is to support the needs of the workforce and serve as an engine of economic development," she said. "Refocusing our expertise and facilities on emerging technology will put businesses in a better position to succeed and Houston in a better position to compete globally."
---