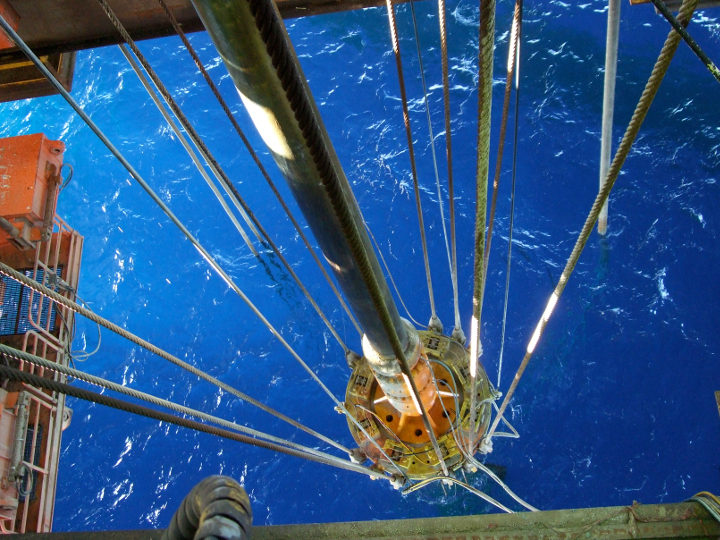 Government officials, oil and gas executives and academics will meet Thursday, April 26, at the University of Houston to discuss key issues and explore solutions to problems facing the offshore oil and gas industry in the western hemisphere.
The Second Inter-American Hydrocarbons Regulators Dialogue Conference is sponsored by the Environment, Energy & Natural Resources Center at the UH Law Center and the Subsea Systems Institute, a research center led by UH with partners Rice University and NASA-Johnson Space Center to develop new technologies and policies for deepwater energy exploration and productions.
The biennial gathering is designed to share legal, technical and policy expertise and foster an understanding among the three major interdependent sectors of the oil and gas industry. The exchange of ideas among regulators, companies and universities is especially important today given greater offshore activity in the region.
Tim Duncan, chief executive officer of Talos Energy LLC, will be keynote speaker.
UH has taken on a major role in offshore drilling safety with a new research project with a $1.2 million grant from the National Academies of Sciences, Engineering and Medicine. UH researchers, led by Chief Energy Officer Ramanan Krishnamoorti, will develop new ways to predict when an offshore drilling rig is at risk for a potentially catastrophic accident.
More information about the conference is available at the website.
WHAT:               Second Inter-American Hydrocarbons Regulators Dialogue Conference
WHO:                 Representatives from the Brazilian Petroleum Agency; the U.S. Bureau of Safety and
                           Environmental Enforcement; the Colombian Ministry of Mines and Energy; and the
                           Ministry of Energy and Energy Industries of Trinidad and Tobago. Participating
                           universities include the University of West Indies, Texas A&M University and UH, along
                           with industry organizations, including the International Association of Drilling
                           Contractors.
WHEN:              8 a.m.-5 p.m. Thursday, April 26.
WHERE:           University of Houston Hilton. Parking in the Hilton garage. Map.
MEDIA CONTACTS:       Carrie Anna Criado, 713-743-2184, cacriado@central.uh.edu
                                          Elena Hawthorne, 713-743-1125, ehawthor@central.uh.edu
                                          John T. Kling, 713-743-8298, jtkling@central.uh.edu
---