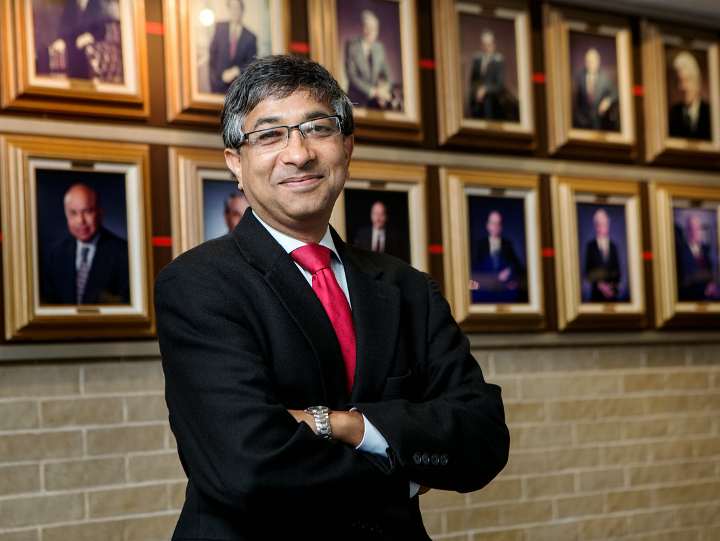 Industries ranging from health care to oil refining have been radically changed by the digital revolution. A new initiative has been launched to help accelerate the same digital transformation for exploration and production of crude oil and natural gas an industrial sector facing the most dramatic business challenge of the past few decades.
The upstream initiative, led by the Subsea Systems Institute in conjunction with World Oil magazine and Endeavor Management, a consulting firm with a large oil and gas practice, will hold its first industry executive forum Thursday, Nov. 30, at the University of Houston.
"The strategic question is 'How can the industry accelerate the development and adoption of digital-based business and operational innovations beyond the wellhead?' " said Ramanan Krishnamoorti, chief energy officer at UH, which leads the Subsea Systems Institute with partners Rice University and NASA-Johnson Space Center. "Ultimately, the goal is to achieve safer, more reliable and more cost effective operations across the industry. We have a mandate to help the industry navigate this transformation and learn from other industries that have already faced this challenge."
The forum will bring together leaders from the technology and upstream energy sectors to make key decisions about moving forward.
Andy McDowell, publisher of World Oil, said the initiative fits with the publication's mission to serve the upstream industry. "World Oil is excited to work with SSI and Endeavor on bringing digital transformation insights and applications to the upstream oil and gas industry," he said. "Our readers and the industry look to us to provide the practical knowledge that can help improve their businesses."
The digital oilfield concept isn't new, but only recently have advances in digital technology created an almost unlimited range of possibilities, and risks, in using the technology in a traditionally hard-wired, low tech, people-intensive industry. Companies now are trying to find the right strategy for their businesses.
Companies have been reluctant to collaborate because of concerns about protecting proprietary information.  What is missing is a way for the industry to navigate the digital transformation era collaboratively, while maintaining their competitive advantages.
"Operators and service companies are anxiously exploring strategies on how to move forward," said Bill Nash, president and CEO of Endeavor Management. "The partnership between the Subsea Systems Institute, Endeavor and World Oil can be a neutral place for executives to address the common issues related to creating a collaborative path for industry adoption."
The Subsea Systems Institute was formed under the RESTORE Act, which funnels penalties from the 2010 Deepwater Horizon oil spill to projects in Gulf Coast states. It is focused on the safe and environmentally sustainable development of offshore energy. Working to spur wide adoption of digital methods – which hold promise both for improving safety and reducing costs – is part of that.
"Despite concerns about competitive issues, companies realize they can all benefit from collaboration around key issues," Krishnamoorti said. "Some of the topics that will be addressed at the forum include identifying best practices for capturing and using digital information." 
Cover photo: Getty Images
---