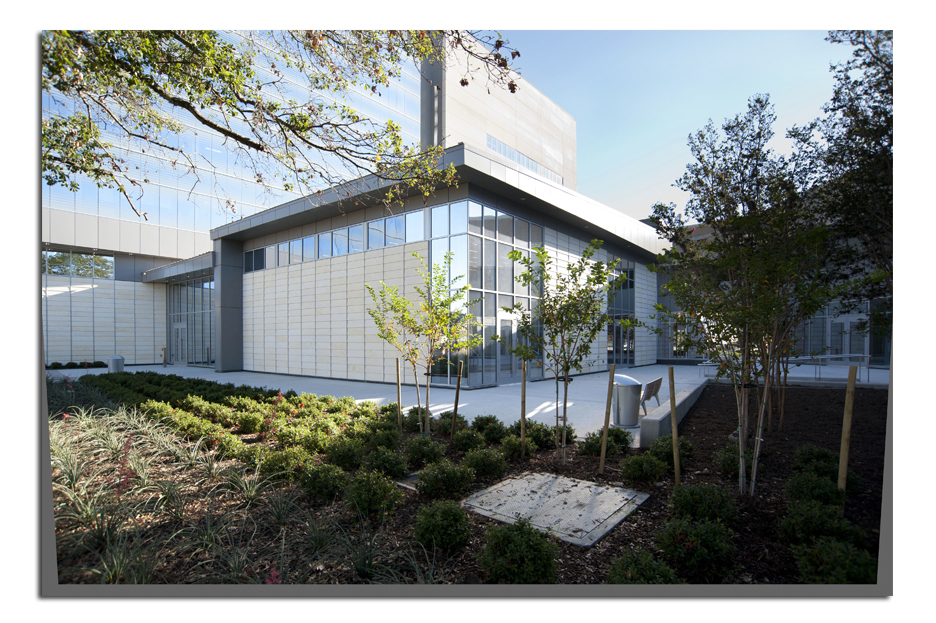 The new Health and Biomedical Sciences Building (HBSB) at the University of Houston (UH) is open for business and will be publicly unveiled Tuesday, Feb. 5, in a dedication ceremony hosted by UH System Chancellor and UH President Renu Khator. The six-story, 167,600-square-foot structure will become a key clinical, educational and interdisciplinary research arena that brings together investigators from different colleges and departments in a first-class facility.
Uniting researchers across various areas of expertise in the same physical location, opportunities already are being created to foster optimal interaction and collaboration. Going beyond traditional colleges working together, the space allows researchers with related interests from neuropsychology, neuroscience, quantitative psychology, biology, computer science, engineering, pharmacy and optometry, to readily collaborate. 
The first two floors encompass the Molly and Doug Barnes Vision Institute, which includes the Vision Source Surgery Center, the Laser Refractive Center, The Doctors of Texas State Optical Alumni Education Center, the Brien Holden Vision Institute Classrooms and Learning Center, and The Ocular Surface Institute.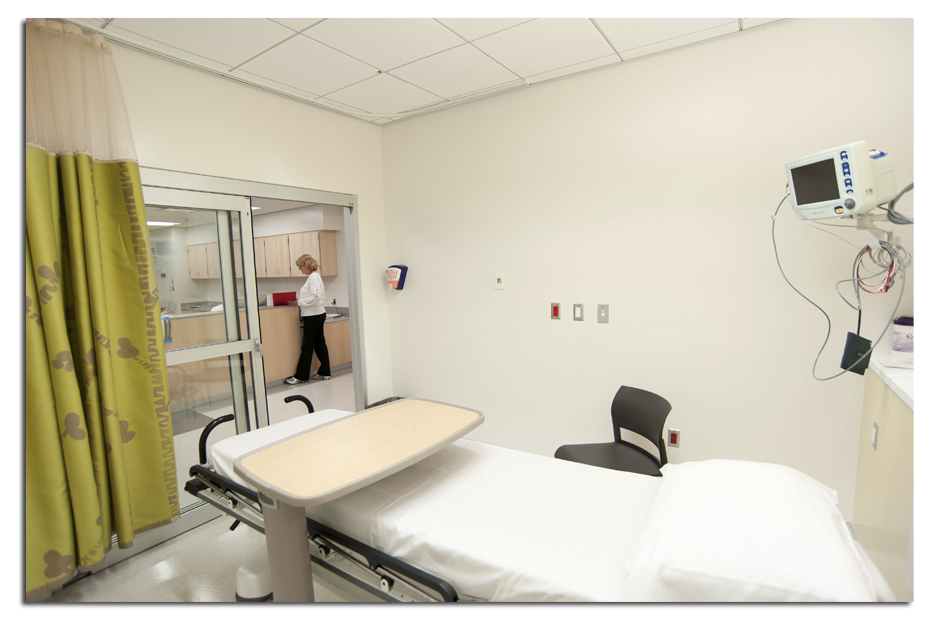 "We are eternally grateful to Doug and Molly Barnes for their extraordinary act of philanthropy, with a $5 million pledge, and also to The Doctors of Texas State Optical for their $1 million toward the TSO Alumni Educational Center – as well as many other valuable contributors who are helping to make this state-of-the-art facility a reality," said Earl Smith, dean of the College of Optometry and Greeman-Petty Professor.
In concert with the vision sciences and patient facilities on the first two floors, the upper floors contain additional collaborative research laboratories for cross-disciplinary teamwork. It also houses the new home for the Texas Institute for Measurement Evaluation, and Statistics, directed by Hugh Roy and Lillie Cranz Cullen Distinguished University Chair of Psychology David Francis, who works to increase knowledge about the psychological, educational and developmental behavior of adults and children through advanced research methods. 
Speaking at the dedication are Khator, UH System Board of Regents Chair Nelda Blair, Smith and Francis. Also in attendance will be lead donors Molly and Doug Barnes, The Doctors of Texas State Optical, Brien Holden Vision Institute, Vision Source, Essilor and many individual contributors. Self-guided tours will be available for the first through third floors following the dedication ceremony.
WHAT:  Dedication of UH's Health and Biomedical Sciences Building. Reception and self-guided tours to follow the ceremony.
WHEN:  10 a.m. to noon, Tuesday, Feb. 5
WHERE: University of Houston, 4811 Calhoun Road (Map and Parking)
WHO: Speakers include UH System Chancellor and UH President Renu Khator, UH System Board of Regents Chair Nelda Blair, College of Optometry Dean Earl Smith and Psychology Department Chair David Francis.
---