A ditch is just a ditch, correct? And a park and ride is simply just a place to leave your car when you need to catch the bus, right? According to a team of University of Houston architects and designers, these aspects of the city have far more potential.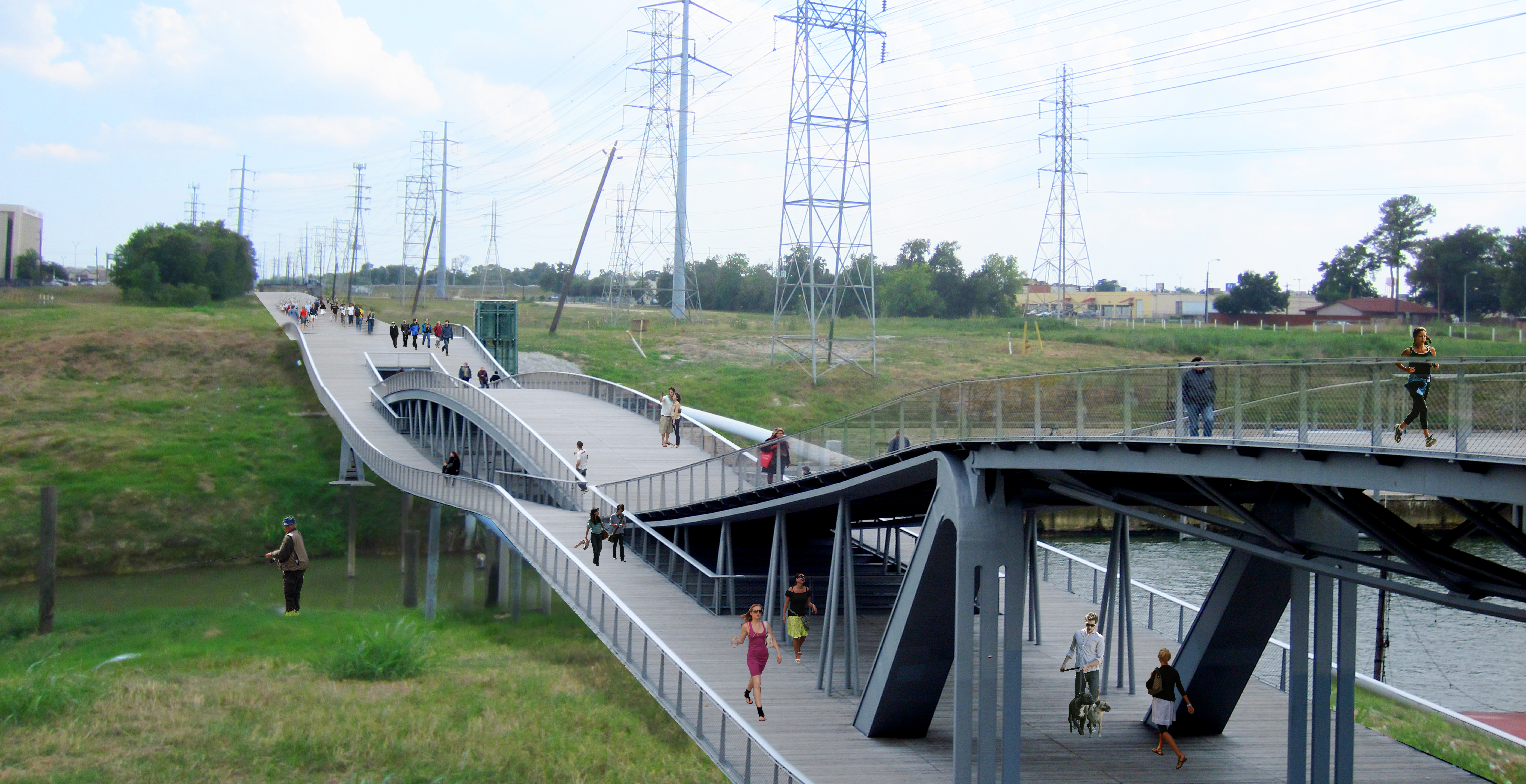 Members of UH's Community Design Resource Center (CDRC) recently explored some of Houston's ditches, easements, Metro transit centers and park and rides. They then developed new ideas on how these components of the city can better serve its growing populations. They will share these visions during "Thick Infrastructure," a free exhibition in the atrium of the Gerald D. Hines College of Architecture Oct. 4 – Nov. 21.
"Thick Infrastructure" will showcase bold possibilities for areas that some Houstonians might take for granted. Led by Susan Rogers, professor of architecture and director of the CDRC, a team of designers mapped the city and selected specific areas to spotlight. Team members included UH alums Ruqiya Imtiaz-uddin, Alex Lara and Rose Lee and UH architecture student Xavier Vargas.
"We're looking at how to make better use of existing spaces, how to give things more than one purpose, and how to use resources in an efficient way that add value to our community," Rogers said.
"Thick Infrastructure" will showcase images that reflect proposed uses for easements, ditches, transit centers and park and rides. These include:
Weekend programming for park and rides when these facilities are not in use. The lot could be transformed into a site for community events with markets and/or food trucks. They also can host outdoor film screenings, dances and other recreational activities.
Paved trails and bridges along city easements and ditches to connect communities and offer additional pedestrian routes throughout Houston. Additionally, community gardens can be planted in these areas.
Public recreational facilities at transit centers including basketball courts, seating or a bicycle velodrome (on a transit center's roof).
The "Thick Infrastructure" project was funded by a $5,000 grant awarded to Rogers by the Rice Design Alliance.  A reception will kick off the exhibition at 7 p.m., Oct. 4. The College of Architecture's atrium is located on the first floor. To access the college, take Entrance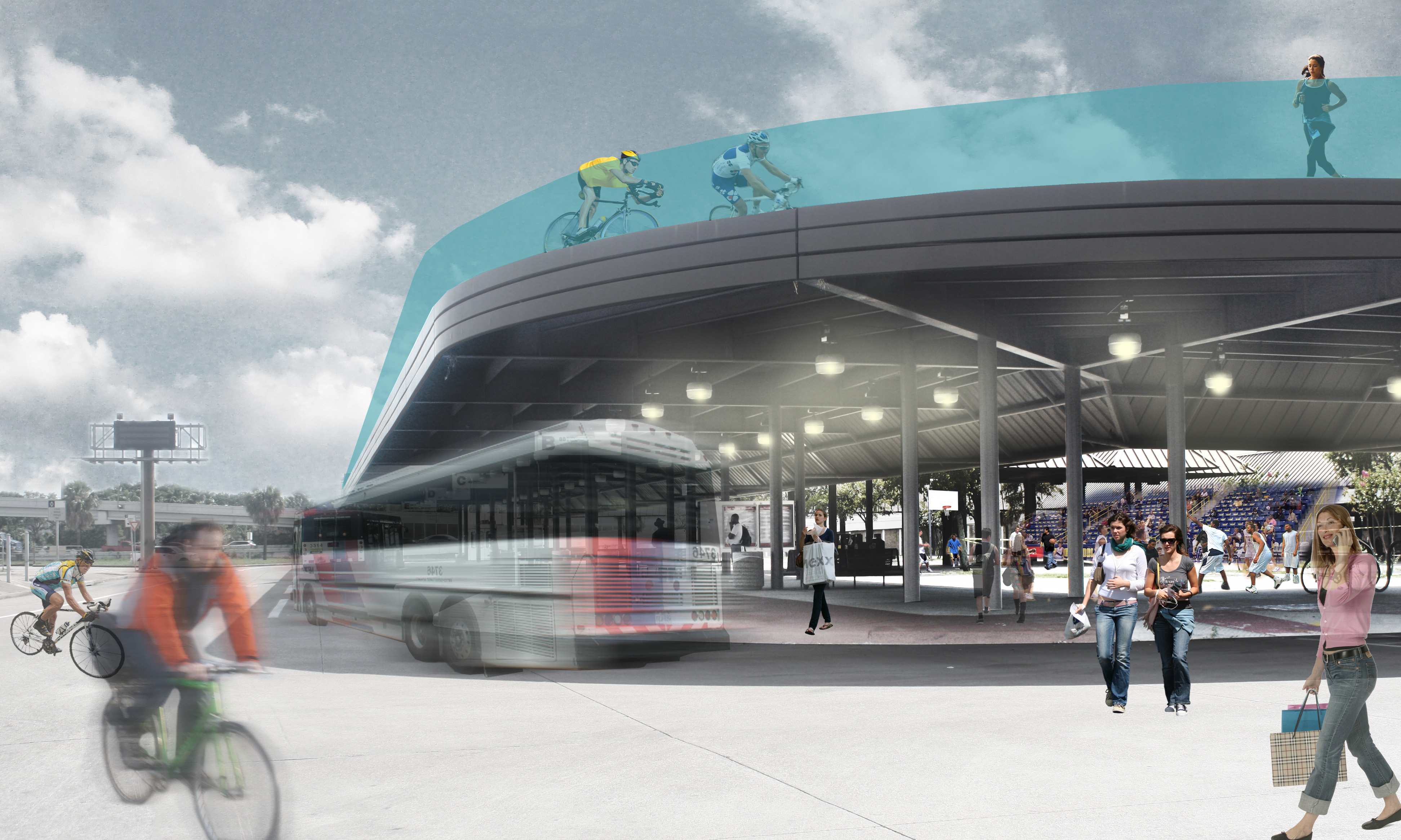 18 off Elgin Street.
As part of UH's Gerald D. Hines College of Architecture, the Community Design Resource Center works to enhance the communities throughout the Houston region through design, research, education and practice. The center addresses issues of community development, design, planning, affordable housing and civic projects in partnership with communities.
The Gerald D. Hines College of Architecture offers bachelor's and master's degrees in a variety of disciplines including architecture, space architecture, interior architecture and industrial design. Faculty members include esteemed professionals in the architectural community, as well as award-winning academic veterans. Facilities include studio spaces, the new Materials Research Collaborative, computer labs and the Burdette Keeland Jr. Design Exploration Center. To learn more about the college, visit http://www.arch.uh.edu/.
###
---