University of Houston architecture students spent this past summer designing and constructing a solar-powered outdoor classroom/butterfly pavilion for the Alief SPARK Park and Nature Center (corner of Dairy View Lane and Beechnut Street). At 10 a.m., Nov. 10, this structure will be officially welcomed to the community during a ribbon-cutting ceremony and reception.
The outdoor classroom/butterfly pavilion was the 23rd project undertaken by UH's Graduate Design/Build Studio (part of the university's Gerald D. Hines College of Architecture).  The structure is across the street from Youngblood Intermediate School on property owned by Alief Independent School District. It complements the park's community garden (designed by UH architecture professor Susan Rogers) and allows a space for gardening demonstrations and social activities. Youngblood teachers and students also will use it for educational activities.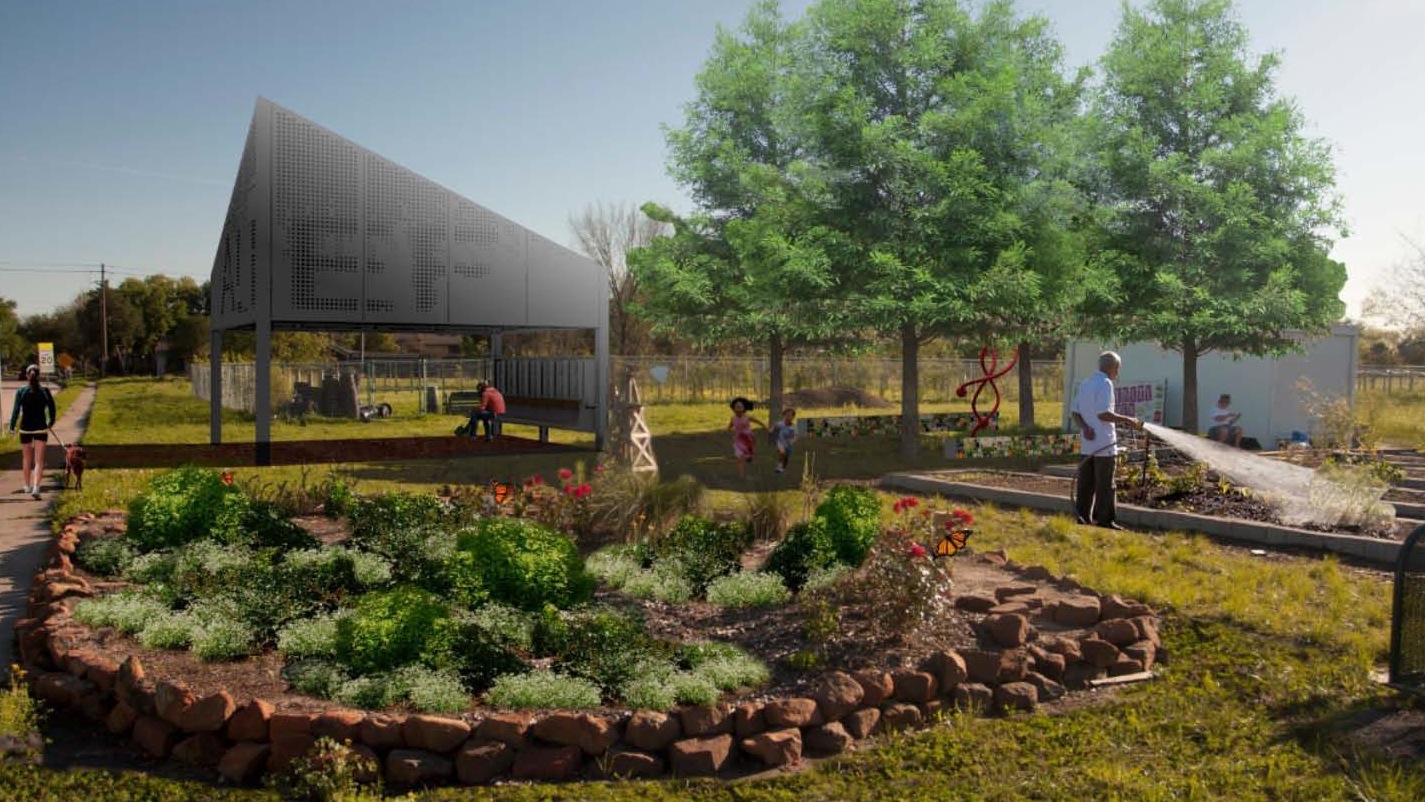 Powered by four solar panels (generating 800 watts of electricity), the classroom will have a ceiling fan to provide relief from the heat and lights for nighttime activities. It also will include concrete benches and a slanted roof that will direct rain through a gutter system and into eight connected rain barrels. Collected rainwater can then be used in the garden.
Houston's SPARK School Park Program funded the project with support from Alief Independent School District, Alief International District and Coca-Cola. Other collaborators include architect Christof Spieler and Tolunay-Wong Engineers Inc.
UH's Graduate Design/Build Studio (UHGDBS) is led by UH architecture professor Patrick Peters and is comprised of graduate architecture students. Each year, the studio takes on community projects at Houston schools, parks and non-profit organizations.
Last month, UHGDBS received the Mayor's Proud Partner Award for its efforts on the Alief project. The award is presented by Keep Houston Beautiful and recognizes projects that beautify the city.
To learn more about UHGDBS, visit its website. For more details on the solar-powered classroom/butterfly pavilion, view the original press release.
---