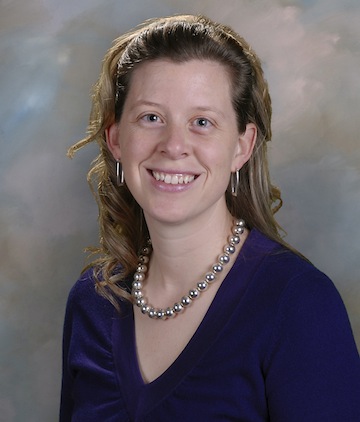 A new dual-degree program will allow students entering the University of Houston (UH) to earn credit hours toward both a bachelor's degree from UH and a Bachelor of Science in Nursing (B.S.N.) degree from The University of Texas Health Science Center at Houston (UTHealth) School of Nursing.  Program participants should be able to complete both degrees within five years.

Patricia L. Starck, D.S.N., R.N., dean of the UTHealth School of Nursing, said the partnership is designed to address an urgent, ongoing need in health care by encouraging more baccalaureate-prepared nurses. "By recruiting interested students at UH, our school benefits from a pool of high-quality B.S.N. applicants here in the Houston area," she said. "And the students potentially will benefit from a seamless transition to the nursing profession resulting from our two institutions working together."

"The new UH/UTHealth School of Nursing dual degree is the first of several dual degree programs being developing between UH and health profession schools in the Texas Medical Center," said UH Assistant Vice President for University Health Initiatives Kathryn E. Peek, Ph.D. "Our goal is to provide seamless pathways for UH undergraduates interested in health careers to enter some of the top professional schools in the nation."

Under the new agreement, first-time students in the UH College of Liberal Arts and Social Sciences (CLASS) will have the new option of taking a three-year pre-nursing curriculum (at least 90 semester credit hours). The nursing prerequisite courses will apply toward a UH bachelor's degree.

"We are very pleased to be working with the University of Texas Health School of Nursing to provide our students with an opportunity to receive a bachelor's degree in nursing," said UH CLASS Dean John W. Roberts. "This collaboration recognizes the value of the liberal arts in preparing students for careers in professional fields, as well as the quality of student preparation in the sciences at the University of Houston."

After completing 30 semester credit hours at UH, program participants must declare a pre-nursing dual-degree major.  After earning 75 credit hours, program participants will be advised to take a designated nursing admission examination and to apply for admission to the School of Nursing as a dual-degree applicant.

UTHealth School of Nursing's Director of Clinical and Special Programs Stephanie E. Meyers, Ph.D., M.Ed., will be a coordinator and liaison of the dual-degree program.  "This program is designed for pre-licensure students, and they must begin at UH as a freshman," said Meyers, who is a UH Honors College graduate and an assistant professor in the nursing school's Department of Family Health. "It should offer an exciting career option for undergraduates interested in pursuing a B.S.N. degree. Streamlining the two degree plans will provide for an efficient educational path that provides a strong foundation in liberal arts and natural sciences."

UTHealth will reserve a percentage of spots available during each admissions cycle for dual-degree program participants.  If selected, they will be granted priority admission based on cumulative grade point average (GPA), prerequisite science GPA and scores on the nursing admission examination.

Faculty members and staff from both campuses will collaborate on admissions, recruiting and marketing, as well as providing pre-health professions advisors for the students.

Both universities will provide oversight, assessment and review of the program's performance. For information on how to enroll, visit http://www.uh.edu/class/departments/nursing/ or contact Tamara Cobb at tncobb@central.uh.edu or 713-743-2474.
###
About UTHealth School of Nursing
Part of The University of Texas Health Science Center at Houston, it is the highest-ranked nursing graduate school in Texas and among the top five percent in the nation, according to the 2013 America's Best Graduate Schools by U.S. News & World Report. Within a diverse interdisciplinary environment, this pacesetting school produces an average of 180 new nurses and 140 nurses with graduate degrees each year. More than 8,245 nurses have graduated from the UTHealth School of Nursing since 1972.  For information, visit http://nursing.uth.edu/.

About the University of Houston
The University of Houston is a Carnegie-designated Tier One public research university recognized by The Princeton Review as one of the nation's best colleges for undergraduate education. UH serves the globally competitive Houston and Gulf Coast Region by providing world-class faculty, experiential learning and strategic industry partnerships. Located in the nation's fourth-largest city, UH serves more than 39,500 students in the most ethnically and culturally diverse region in the country. For more information about UH, visit http://www.uh.edu/news-events/.


---