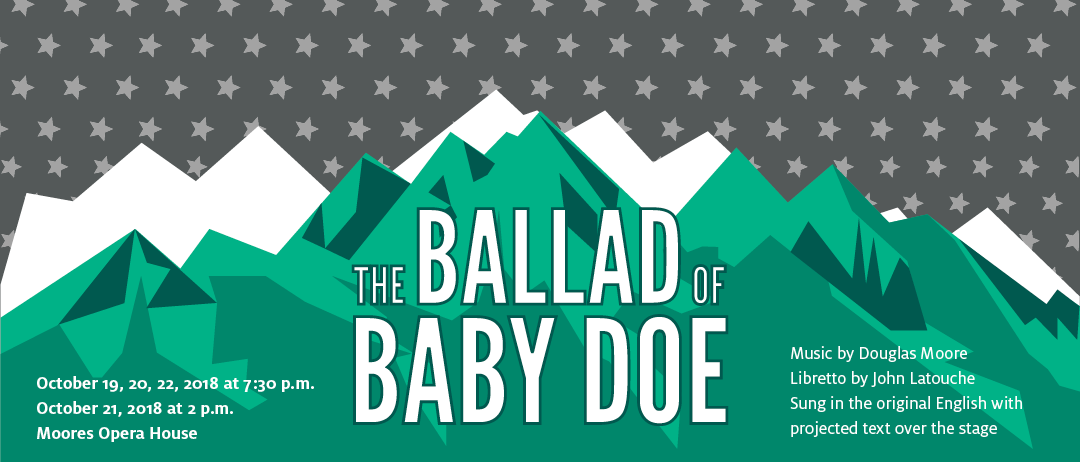 October 19, 20, 22 at 7:30 p.m.
October 21 at 2 p.m.
Music by Douglas Moore
Libretto by John Latouche
Sung in the original English with projected text over the stage.
A true story inspired this gloriously romantic panorama of the American West with no less than five arias for the title character, each one more beautiful than the last. The final scene, appropriately set on the stage of an opera house, has one of the most moving endings in all of opera. This beloved work has not been seen in Houston in over 20 years.
Please note: Advanced ticket sales close two (2) hours prior to the start of an event. However, tickets can still be purchased at the door for most events on the day of the performance. For more information, contact the KGMCA Box Office at 713-743-3388 or kgmcaboxoffice@uh.edu.
Join us for a pre-show talk 40 minutes prior to each performance in Moores School of Music, Room 108.