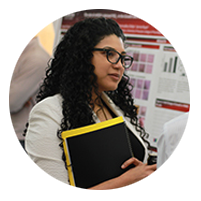 Dr. Tasneem Bawa-Khalfe, assistant professor of biology and biochemistry, was awarded $1.79M from the National Institutes of Health for her project titled, "Targeting Constitutively Active SUMO Modified Androgen Receptors in Endocrine Resistant Breast Cancer." The research at the Bawa-Khalfe laboratory focuses on how cancer cells exploit select post-translational modification systems to drive cancer progression.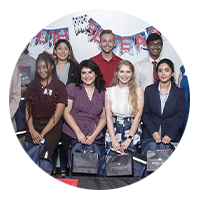 The Cougar Health Research Academy celebrated the success of the inaugural four-week program aimed at exposing University of Houston undergraduate students to the diverse and rewarding field of public health. The program, which was funded by a CITE program grant from the Office of the Provost, was organized by UH College of Pharmacy's Institute of Community Health in partnership with the Houston Health Department.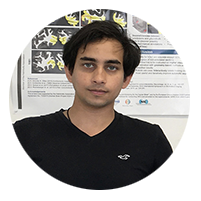 Computer science Ph.D. student Muhammad Naeem Akram spent his summer at Forschungszentrum Jülich, a distinguished research center in Germany, learning the practical applications of his doctoral studies after receiving a DAAD RISE Professional Scholarship. Akram creates computational meshes of real-world objects, and 3D computer representations that aid in rendering, visualization, and geometric processing.