NEW DATE: President\'s Fall Address | Thursday, October 28 @ 10:00am
09/23/2021, 01:20:01 PM
Greetings,
You are cordially invited to the 13th Annual President's Fall Address. Please note the date has changed. The Address will now take place on Thursday, October 28th at 10:00a.m. at the Moores Opera House.
The President's Fall Address will be live-streamed for those who are unable to attend.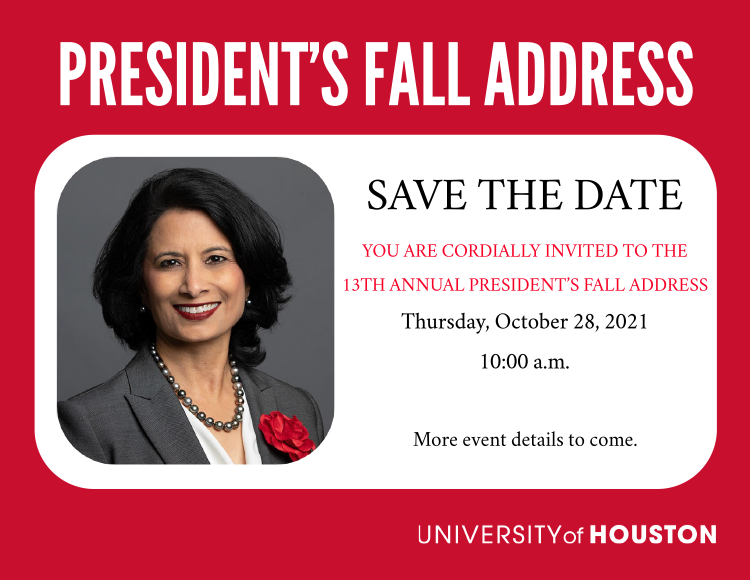 Tonja A. Jones
Executive Director
University of Houston
Office of Protocol and Special Events
4302 University Drive, Suite 111
Houston, TX 77204-2025
Phone: 713.743.8838 │Fax: 713.743.8167
E-mail: tajones@uh.edu
www.uh.edu/special-events
View web version

This is an official message sent by the University of Houston. To verify the validity of this message, email
security@uh.edu
.