Dear University of Houston Faculty and Staff: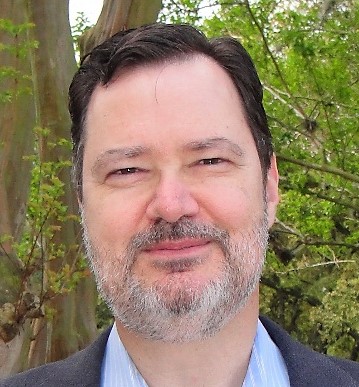 I am pleased to announce Dr. Richard Willson as the 2020 Esther Farfel Award recipient. Dr. Willson is the Huffington-Woestemeyer Professor of Chemical and Biomolecular Engineering, Biology and Biochemistry, and Biomedical Engineering at the University of Houston.
Established in 1979, the Farfel Award is the highest honor accorded to only one faculty member each year at the University of Houston. To receive it, a professor must demonstrate excellence in teaching, research, and service. The award is named for Esther Farfel, the wife of Aaron Joseph Farfel who was a member of the University of Houston Board of Regents. Mr. Farfel served on the Board for 16 years and established the award to honor his wife.
Dr. Willson has been a faculty member at the University of Houston since 1988, and his influence and service have been strong and remarkable. From 2008 – 2010, he was a member of the President's Strategic Actions Group, organizer and chair of the "Tier One" Nationally Competitive Research Universities Committee, and primary author of the UH "Tier One" report. From 2011 – 2014, Dr. Willson contributed to the UH proposal team for the National Science Foundation ADVANCE program for greater equity and diversity of minority and female STEM faculty. From 2015 – 2016 he was the interim associate vice president for technology transfer, wrote the first "Guide to Startups at UH," and launched training programs in intellectual property and startups for the UH community.
He earned his B.S. and M.S. degrees in chemical engineering from the California Institute of Technology (Caltech), and completed his Ph.D. in biochemical engineering and postdoctoral studies in biochemistry at the Massachusetts Institute of Technology (MIT). Dr. Willson is the recipient of the Presidential Young Investigator Award from the President George H. W. Bush administration, and an elected Fellow of the American Institute of Medical and Biological Engineering, the American Chemical Society, and the American Association for the Advancement of Science. He is a member of the National Academy of Inventors, and is a Senior Affiliate of The Houston Methodist Hospital Research Institute. His research interests are in biopharmaceutical purification and medical diagnostics.
Most recently, two of Dr. Willson's Ph.D. students who founded Luminostics, a startup technology company based on work done in his laboratory, are collaborating with the French healthcare company Sanofi to develop a smartphone-based self-testing solution to determine if someone has COVID-19.
Please join me in congratulating Dr. Willson for his exceptional service to the University of Houston and on this well-deserved distinction.
Warm regards,