---
A Message from the Provost
Dear UH Community,

Welcome to the latest edition of Cougar Milestones, spotlighting success stories from across the University of Houston.

We're just a few weeks into the spring semester, and I am happy to report that our University is quite active with events and initiatives demonstrating the hard work of our faculty, staff and students.

Of particular note is the celebration on Feb. 7 for our 50-in-5 Scholars who recently earned major grants and patents. This reception will be conducted at the Wortham House and further honors those researchers who are elevating UH's standing as a national research institution. These faculty members will also be recognized in UH's first digital art installation, the Scholars Walk, which will be unveiled on campus soon. In the meantime, you can learn more about those researchers who comprise 50-in-5 through our virtual Scholars Walk.

I am also looking forward to the virtual Accomplished Leaders Forum at 1 p.m., March 3 with Gilda Barabino, president of Olin College of Engineering. Details on this event are included below.

These are just some of spring's highlights. This newsletter also previews other upcoming events and showcases recent accomplishments all made possible by your hard work. It goes without saying that this newsletter is not just for our faculty and staff … but its content is driven by everyone's commitment to our institution and our students.

With that in mind, thank you for all that you do at UH. Stay healthy and have an outstanding spring semester.

Paula Myrick Short

---
U.S. News & World Report Ranks UH's Online Graduate Education Programs Among Nation's Best

U.S. News & World Report recently unveiled its best online graduate education programs, and degree offerings from UH's College of Education are once again recognized among the nation's best. Read more.
---
UH Researcher Earns NEH Grant

Art historian Natilee Harren has focused significant research on experimental art and avant-garde musical scores. Thanks to a National Endowment for the Humanities (NEH) Mellon Fellowship for Digital Publication, Harren, UH professor of art history, can further delve into such topics. The NEH awarded Harren $60,000 for the project "Experimental Scores in the Visual, Literary, and Performing Arts, 1950s– 1970s: The Scores Project." These funds will support Harren's work on a digital book on experimental music scores by avant-garde artists of the 1950s to 1970s.
---
UH-Sponsored
Matthias Prize Awarded

Mikhail Eremets of the Max Planck Institute for Chemistry in Mainz, Germany is being recognized with the 2022 Matthias Prize for his studies of superconductivity in hydrogen-rich compounds under high pressure with Tc >200 K. The Matthias Prize carries an award of $6,000 and a framed certificate designed by science publisher Elsevier B.V. It will be presented at the 13th M2S-HTSC international conference in Vancouver (British Columbia), Canada. Read more.
---
Three Researchers Among the 'Most Cited' Worldwide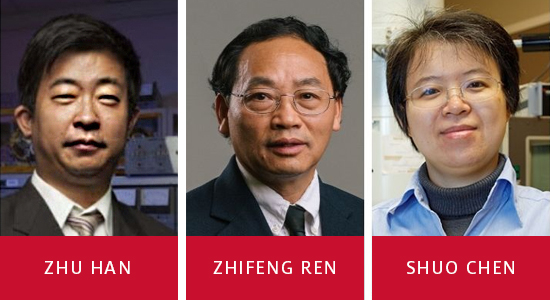 A recent ranking from analytics leader Clarivate spotlighted the "world's most influential researchers." Among those top scientists and scholars are three University of Houston faculty members: Zhu Han, Moores Professor of electrical and computer engineering, Zhifeng Ren, M.D. Anderson Chair Professor of physics, and Shuo Chen, associate professor of physics. Their respective published works are in the top 1% of highly cited papers according to Clarivate.
Read more.
---
Faculty Members Named National Academy of Inventors Fellows

Alex Ignatiev, professor emeritus of physics, and Ganesh Thakur, Distinguished Professor of Petroleum Engineering and director of Energy Industry Partnerships, are joining the esteemed fellows of the National Academy of Inventors (NAI). Both are part of an exclusive group of more than 164 professionals from industry and academia whose inventions have made a significant impact on science and society. As NAI Fellows, Ignatiev and Thakur have earned "the highest professional distinction accorded solely to academic inventors." Read More.
---
UH Ends 2021 on High Note – More Than 5,000 Degrees Conferred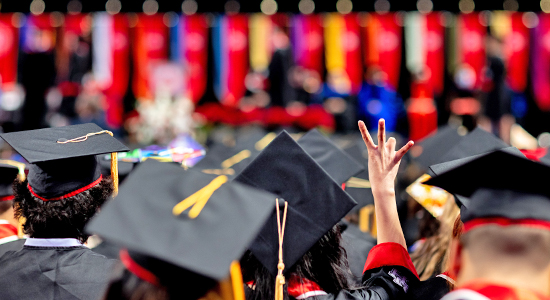 The University of Houston finished 2021 strong with more than 5,124 fall and summer graduates. Among those earning degrees were mother-daughter duo Lisa and Victoria Lopez. Mother Lisa Lopez earned a Bachelor of Science in human resources and daughter Victoria Lopez received a Bachelor of Science in biotechnology. Other inspiring stories included fall's youngest graduate Salenah Cartier, who at just 18, earned a Master of Education in curriculum and instruction. By the numbers, fall degrees conferred included 3,943 bachelor's, 912 master's, 239 doctoral, and 30 professional. Read more.
---
Save the Date - Accomplished Leaders Forum
Scheduled for March 3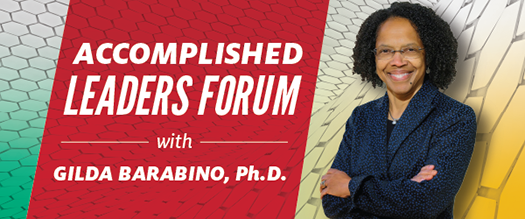 The University of Houston's Office of the Provost will host the Accomplished Leaders Forum at 1 p.m., March 3. The 2022 keynote speaker for this virtual event is Gilda Barabino, Ph.D., the president of Olin College of Engineering and professor of biomedical and chemical engineering. Dr. Barabino is an active member of the National Academy of Engineering and the National Academy of Medicine and serves on numerous committees of the National Academies of Science, Engineering and Medicine. She is also president-elect of the American Association for the Advancement of Science, the world's largest interdisciplinary scientific society. Registration details will be announced soon.
---