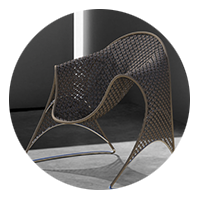 Gerald D. Hines College of Architecture and Design industrial design student Anna Bibikova received first place in the prestigious 2021 Bienenstock Furniture Library Competition for her chair, Manta, a hammock-like net woven around a fluid metal frame. The project was conceived and fabricated as a result of professor Jeff Feng and Aaron McEuen's studio assignment encouraging students to enact their personal interests while designing a chair.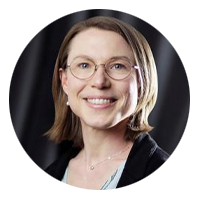 Reid Boehm, research data management librarian in the UH Libraries, was one of 15 international information professionals who received a National Information Standards Organization (NISO) Plus 2021 scholarship. Sponsored by Digital Science, the scholarship is awarded to those working in libraries, vendors, publishing, or other areas of information science whose views and voices are underrepresented or marginalized.
The Hobby School's survey on the impact of Winter Storm 2021 and COVID-19 Restrictions revealed how intensely Texans were affected by the breakdown in basic services and also how they feel about relaxing public COVID safety measures. The results will help decision-makers mitigate the after effects of both and weigh potential changes to public policies. The survey results were released in three parts in late March and early April 2021.