Dear Faculty and Staff: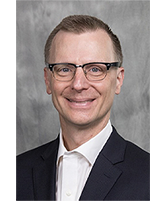 After completing a national search, I am pleased to announce the selection of Dr. Daniel P. O'Connor for the position of Dean of the College of Liberal Arts and Social Sciences effective January 1, 2022. Dr. O'Connor has served as Interim Dean of CLASS since July 2020. During his tenure as Interim Dean, Dr. O'Connor has instituted the Dean's Executive Committee, developed and implemented a one-year "Impact Plan," increased graduate enrollment, increased research proposals, implemented the Race and Social Justice Lecture Series, hired 22 faculty in FY21, and acquired $5.6M in fundraising in FY21.
I want to thank the search committee and its co-chairs, College of Natural Sciences and Mathematics Dean Dan Wells, and Dr. Aimee Chin, professor of economics, for their service in this important search. The selection process included the valuable input of our faculty, students, and staff as well as others from across our campus.
Please join me in congratulating Dr. O'Connor!
Warm regards,