Executive in Residence Day Connects Students to Industry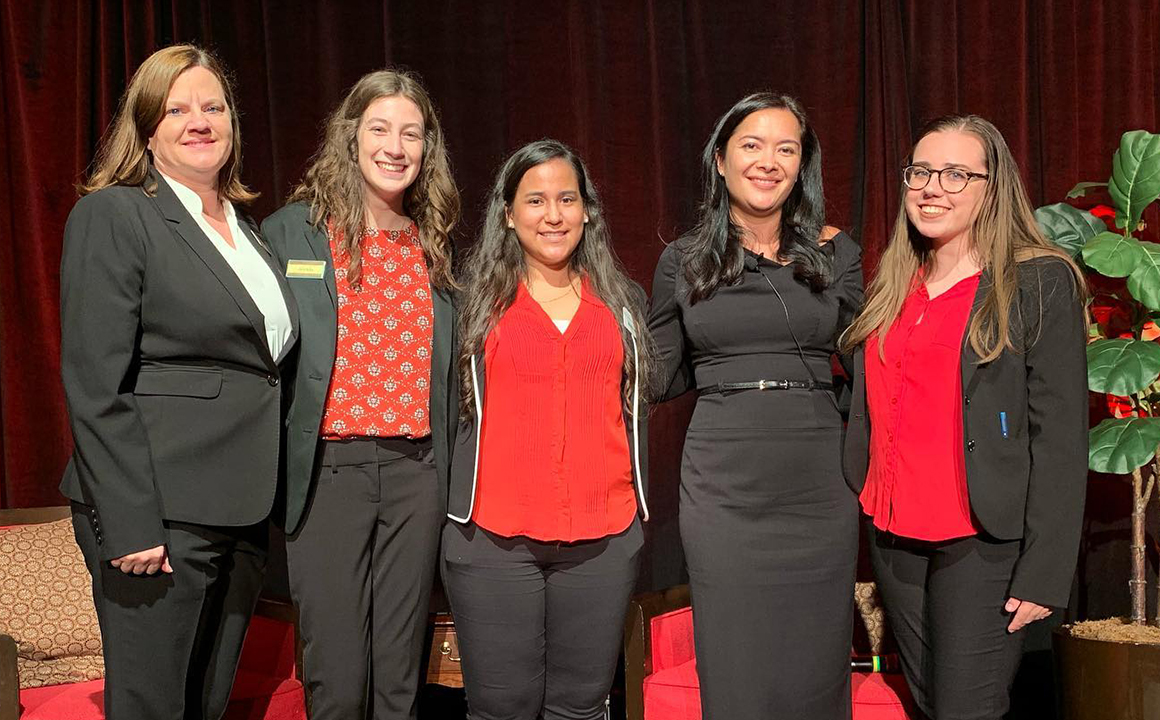 For the first time on Oct. 16, Hilton College held Executive in Residence Day (ERD), a student-led initiative with a mission to work in partnership with industry executives to build student skills for future career success. Under the leadership of instructional assistant professor E­­rin Oeser Goodell, this day of networking and professional development was planned by Olivia Betka, director of programs and events; Alli Hessel, director of marketing; and Natalia Llanos, director of VIP relations and student engagement.
­­­­­­ERD brought more than 50 hospitality professionals and recruiters to the College for 17 industry panels and information sessions. The event also included a career boot camp, complete with résumé reviews, mock interviews and speed networking, plus the opportunity to have professional headshots taken.
Through Q&A sessions, keynote speakers Zena Phillips, senior director of catering and events for Luxury Americas at Hilton, advised our students about how to network with purpose, while Justin Stapleton, KPRC Channel 2 meteorologist, shared his insight about how the weather affects the hospitality industry. Respectively, Lisa Hopkins, director of sales at Hilton University of Houston, and Clara Hough (Hon. '15), president and CEO of House of Hough, served as moderators. 
In addition to helping our students forge professional connections, Goodell said ERD successfully showcased the myriad possibilities offered by a degree in hotel and restaurant management, including careers beyond working in restaurants, hotels or in wedding planning. The event also allowed recruiters and industry leaders to spend time on campus and get to know our students, as well as to witness their professionalism. 
 "There were lots of unknowns and redirection as was to be expected with a first-time event, but our student directors took it all in stride and did what needed to be done – they did a fantastic job of embracing ERD and ensuring all goals were met," said Goodell, pictured from left with Betka, Llanos, Phillips and Hessel. "We fulfilled our mission, and all parties who participated were equally pleased!"
(Story: Pearl Cajoles | Photo: Courtesy of ERD)
Posted on Dec. 5, 2019