Our Hilton University of Houston Debuts New Look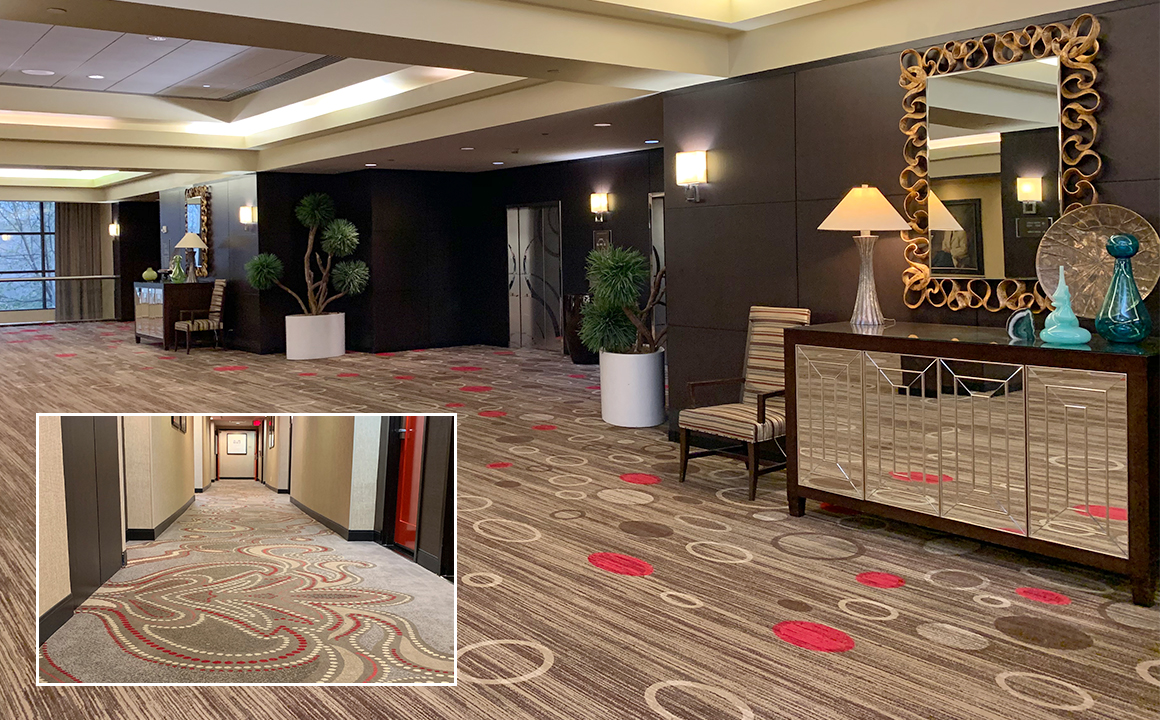 Hilton University of Houston opened its doors after the holiday break with a fresh, new look – premium plush carpeting with pops of Cougar Red in all ballrooms, meeting rooms and select public spaces. In the hotel's guest room corridors, the carpet pattern is reminiscent of cowboy boot threading.
This tribute to the University of Houston and to the Lone Star State was presented by Montgomery Roth, an award-winning architecture and interior design firm with a diverse hospitality portfolio. Carpet was imported from Ireland and manufactured by Axminster Carpets, a company that has supplied goods to the British Royal Family since 1775.
"We have received nothing but positive feedback about our new look," said Akash Grover, director of Facilities at Hilton University of Houston. "The pattern in our ballrooms flows seamlessly into our public areas, making our spaces appear even more inviting and so much larger."
As required every seven years as part of Hilton's brand standards, the hotel's "soft-goods" renovation also included new wall vinyl, drapes and bedspreads. Eric's Restaurant also received a wallcovering and flooring makeover. Within three years, the hotel will also update its "case goods," which will include furniture and fixtures.
The project started on Nov. 16, 2018, with a detailed collaboration and approval process among all parties involved, including Hilton's corporate headquarters. Installation began during the winter break and was completed before students, faculty and staff returned for the new spring semester.
"Kudos and thank you to our maintenance staff for being on site for the majority of the break to ensure the project finished on schedule," Grover said. "This is an exciting change for our guests, especially for University clients who frequently use our hotel. We are all very proud!"
(Story & Photo: Pearl Cajoles)
Posted on Feb. 21, 2019