Doctoral Candidates Show Strong Presence at Research Showcase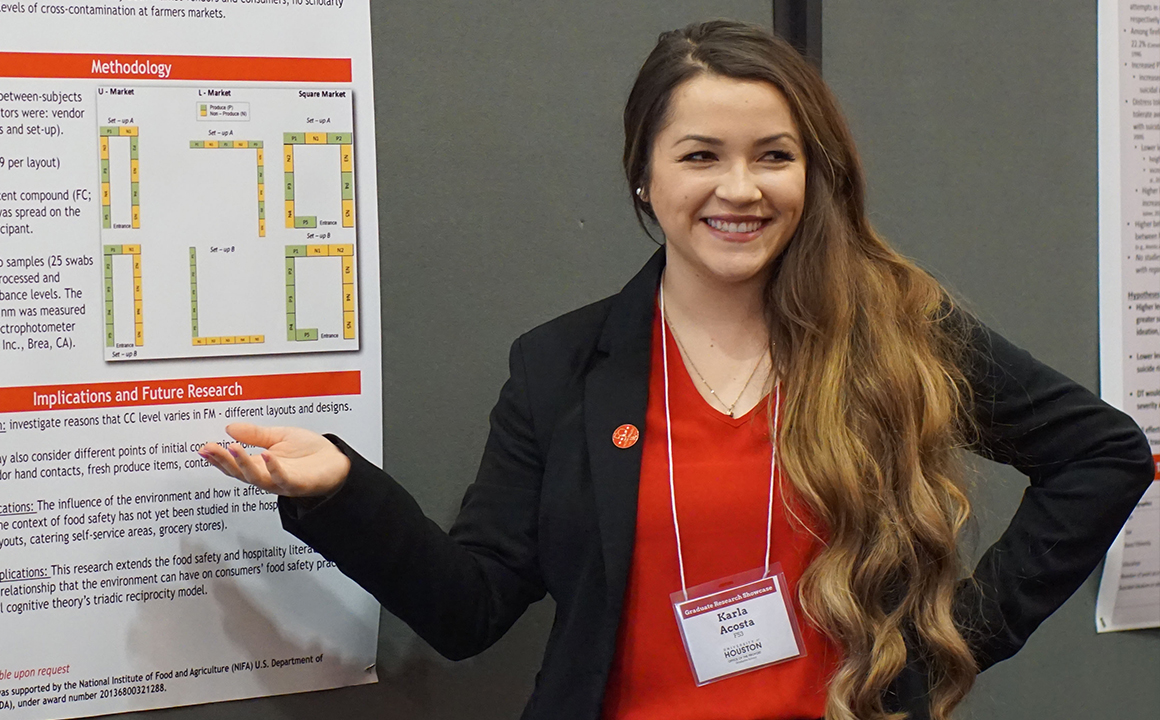 Three Hilton College doctoral candidates presented the breadth of their hospitality studies at the 2019 Graduate Research Showcase, held Feb. 11 at the University of Houston Student Center. Karla Acosta and Yi "Vanessa" Liu displayed poster presentations, while Nefike Gunden participated in the 3MT Competition.
As the name implies, the 3MT Competition is an oral presentation where students are tasked to aptly communicate their research to a lay audience in just three minutes. In addition, they are allowed to use only one static PowerPoint slide with no other forms of electronic media or props. Gunden advanced to the finals, edging past nearly 60 contestants from across multiple disciplines. Working with Dr. Cristian Morosan, her research focuses on the use of mobile applications in the restaurant industry.
Acosta is working with Dr. Sujata Sirsat on how to reduce the risk of microbial contamination by manipulating farmers market layout, while Liu's research topic is careers in event management: a comparison of hospitality students. Her faculty advisors are Associate Dean Mary Dawson and Dr. Jason Draper.
Congratulations to this outstanding trio for showing their impressive research prowess!
(Story & Photo: Pearl Cajoles)
Posted on Feb. 21, 2019