Food Safety Students Play Crucial Role in Soil Safety Summit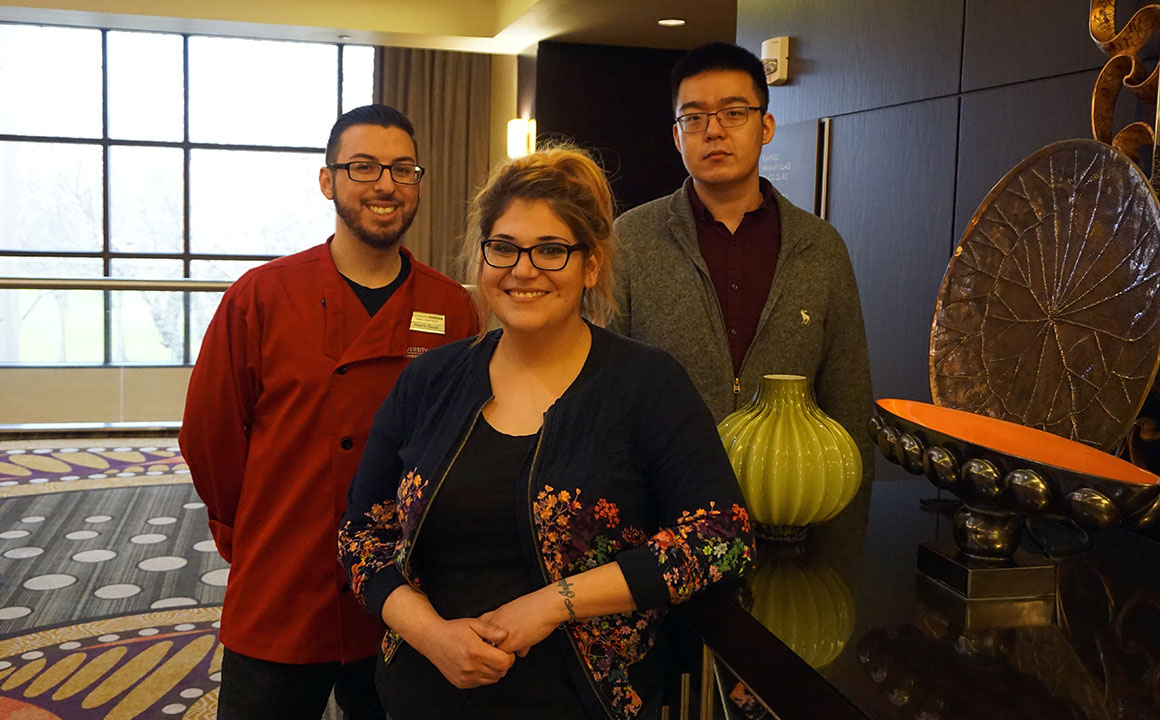 When the South Central Soil Summit came to Hilton College last December, Assistant Professor Sujata Sirsat and her students participated as hosts, volunteers and facilitators. The event brought together produce growers, educators and researchers in an effort to gain a better understanding of current FDA regulations and to identify strategies and resources needed to help growers and farmers address food safety.
The summit was held in collaboration with the Texas Department of Agriculture, the Produce Safety Alliance at Cornell University, the Institute for Food & Agricultural Sciences at the University of Florida, and the Food and Drug Administration.
Dr. Sirsat, a food microbiologist who has been awarded over $1 million in competitive grants from the USDA and Texas Department of Agriculture to improve food safety practices in retail, restaurant, small farms and farmers' markets, said soil safety absolutely matters in hospitality. Where produce comes from and how it is handled is critical to the safety of what we eat – whether at home or in a restaurant.
"Being mindful of this can change the way we think about food supply," she said. "Knowing how to prevent contamination outbreaks and how to implement safe food handling practices will ensure food safety from farm to table."
To that end, Ph.D candidate Heyao "Chandler" Yu and undergraduates Kristina Infante and Alberto Beiza (pictured above) assisted with the summit by serving as moderators during breakout sessions.
"The sessions allowed us to see the grower's perspective and gave us a better idea of how they work with the FDA," Alberto said. "We also learned that growers, farmers and food safety specialists have varying opinions when it comes to certain issues."
This was Alberto's first time as a moderator, an opportunity he said gave him the confidence to participate in discussions with industry experts and academics.
"The whole experience was really encouraging," he said. "It was a great time to learn and network and I would definitely want to do something like this again."
Dr. Sirsat said she has no doubt Alberto is just getting started. He was recently awarded the Provost's Undergraduate Research Scholarship, and is working on creating a database of restaurant violations from both low- and high-income neighborhoods and will use the data for comparative analysis.
"My research might one day set the direction of how restaurants and other retail establishments can improve their best practices when it comes to health inspections, record keeping and health standards," he said.
Chandler's thesis area is on food safety behavior motivation and food safety culture, while Kristina is interested in enhancing the safety of fresh produce that is accessible to low-income communities. This summit was a great way for these students to shine while learning more about this often unrecognized – but critically important – sector of hospitality.
(Story & Photo: Pearl Cajoles)